Whole South West plaice
£5.00
Delivery date: Wed 29th Jun
Plaice is a popular and tasty flatfish.  It is easily recognised by its distinctive orange spots on its upper surface which are typical of plaice caught in the South West. It is also known for its delicate texture. The fish is low in calories and high in protein which makes it a healthy choice, and is deliciously baked, fried and added to hearty fish pies. Best April to December.
Approx 250g – 350g whole fish
For more product information, including catch location and storage instructions, please click the tabs below.
Warning: Will contain bones
Typical values per 100g:
Energy 282kJ, 67kcal
Fat 0.4g
of which Saturates 0.1g
Carbohydrate <0.1g
of which Sugars <0.1g
Protein 15.7g
Salt 0.05g.
Keep chilled below 5°C.
Once opened eat immediately.
Fish can be frozen upon delivery and should be used within 3 months. Defrost in the fridge thoroughly before cooking
Platessa
FAO27 South West Cornwall and Devon
Inspiration for your plate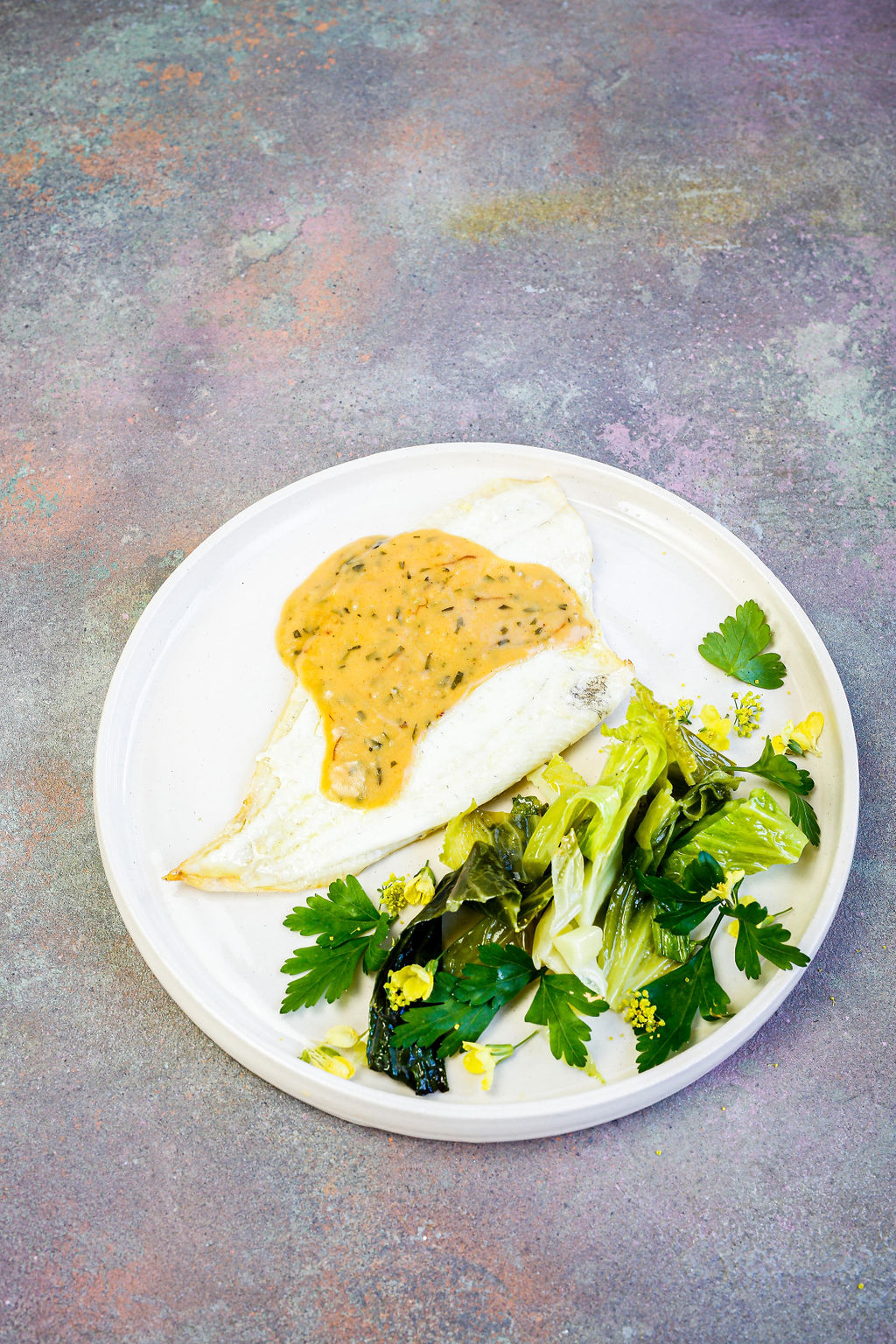 Tangy tarragon plaice
Easy to cook and full of flavour