Monkfish large skinless tail, 500g
£16.50
Delivery date: Wed 24th Aug
Monkfish is a very versatile meaty fish that when cooked maintains it shape. It is perfect cooked on the barbeque or in stews and curries. Landings of monkfish around the Cornish coast have been stable over recent years and is a popular choice in restaurants. The whole tail will contain a central bone but makes an excellent center piece when wrapped in parma ham and roasted.
Landed by our boats.
For more product information, including catch location and storage instructions, please click the tabs below.
Warning: Will contain a central bone
Typical values per 100g
Energy 282kJ, 67kcal
Fat 0.4g
of which Saturates 0.1g
Carbohydrate <0.1g
of which Sugar <0.1g
Protein 15.7g
Salt 0.05g.
Keep chilled below 5°C.
Once opened eat immediately.
Fish can be frozen upon delivery and should be used within 3 months. Defrost in the fridge thoroughly before cooking
Inspiration for your plate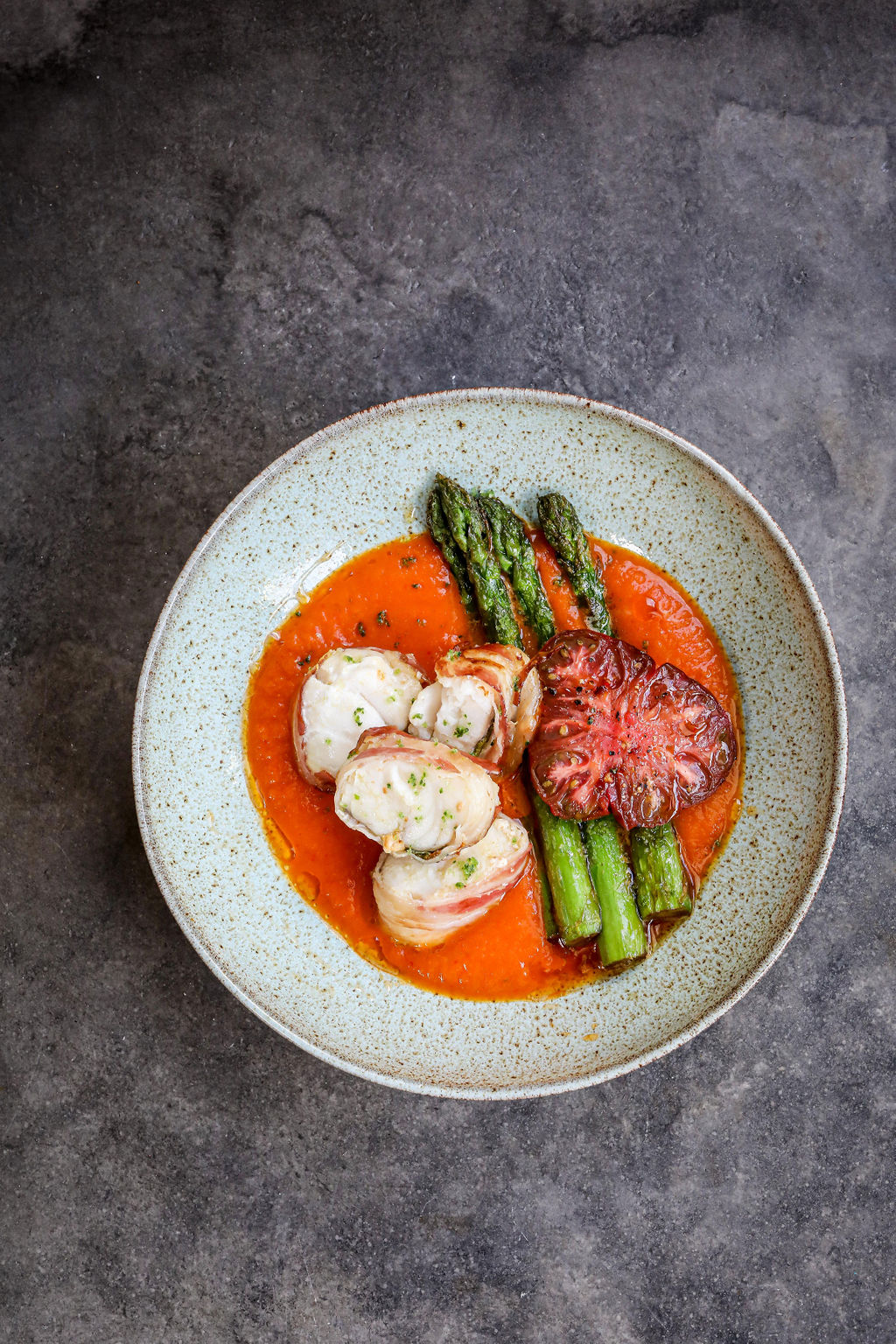 Monk and parma ham