Tangy tarragon plaice

2 people

30
Ingredients:
2 fillets of plaice
1 lemon
1 tbsp olive oil
½ tsp sea salt
Handful of spring greens
50g butter
1 tbsp lemon juice
For the sauce
1 shallot, finely sliced
75ml Madeira wine
250ml stock
50g Butter
1 tbsp plain flour
1 clove of garlic, sliced
2 tsp dried tarragon
1 tsp paprika
Pinch of saffron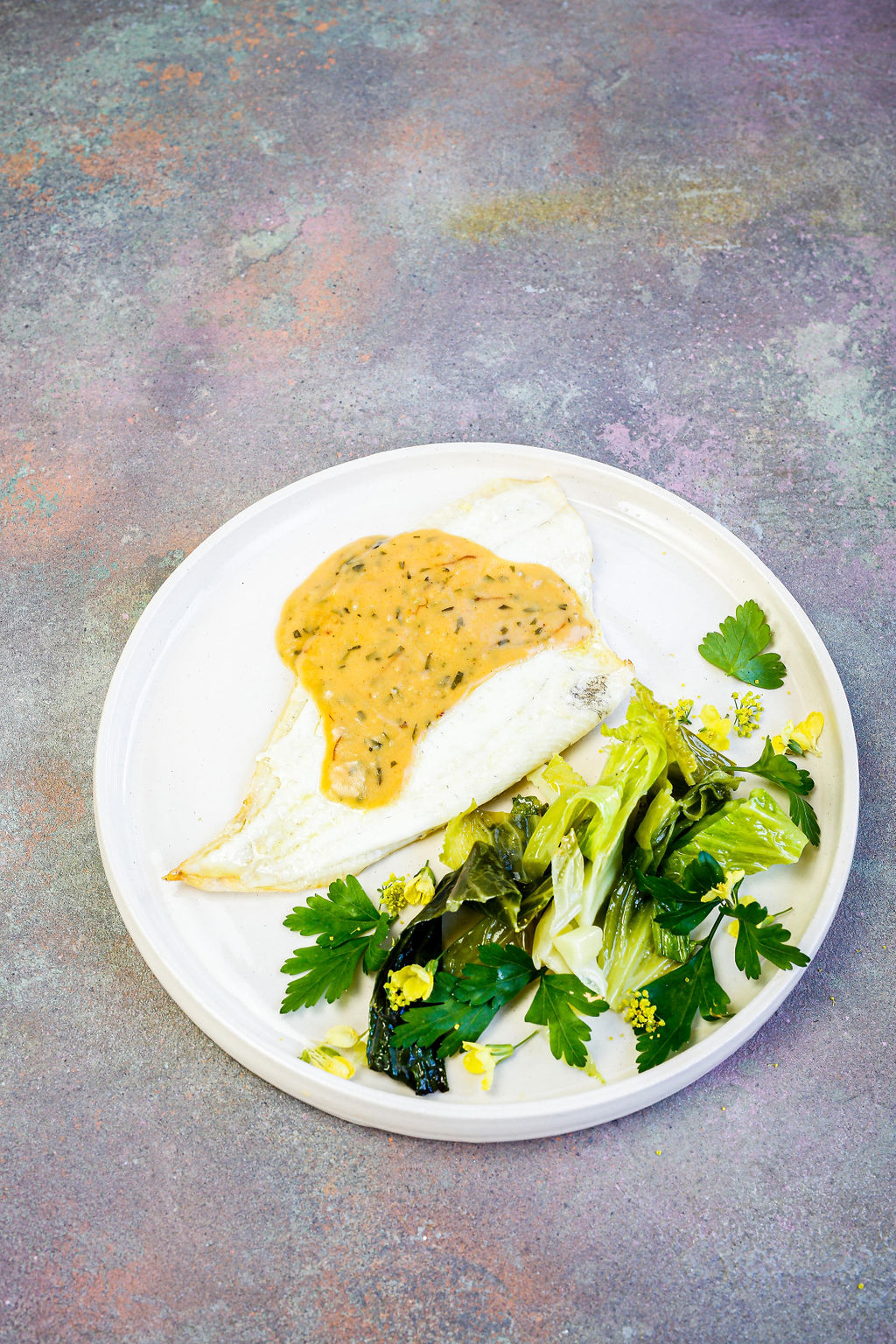 Method:
Preheat your oven to 180˚C. Drizzle some oil onto a baking tray and sprinkle with sea salt. Lie the 2 plaice fillets skin side down onto the salted oil. Drizzle the top with more oil and cover with thin slices of lemon. Bake for 10-12 mins
For the sauce melt your butter and sauté onion and garlic for 3-4 mins. Then stir in the flour. Mix into a roux paste and follow with stock, paprika, saffron, tarragon and the madeira. Simmer for 5-10 mins.
Wilt your greens in a little butter and finish with lemon juice. Season to taste. Serve your plaice covered with the rich sauce and garnish with edible flowers and parsley.