Tuna Steaks x 2, 500g
£15.00
Earliest delivery date: Tue 26th Oct
2 x 250g steaks. We pride ourselves on sourcing only the finest tuna loins with deep red colour and clean flavour. Tuna can be cooked in many different ways: grilled, skewered, BBQ, seared and sliced over a salad, or baked into a casserole.
For more product information, including catch location and storage instructions, please click the tabs below.
Warning: May contain bones.
Typical values per 100g:
Energy 542kJ, 129kcal
Fat 4.3g
of which Saturates 0.75g
Carbohydrate <0.1g
of which Sugar <0.1g
Protein 22.7g
Salt 2.76g.
Keep chilled below 5°C.
Once opened eat immediately.
Thunnus Albacares
FAO 34, Eastern, Central Atlantic Ocean

FAO 51, Western Indian Ocean

FAO 77, Eastern, Central Pacific Ocean
FAO 87, Southeast Indian Ocean
Inspiration for your plate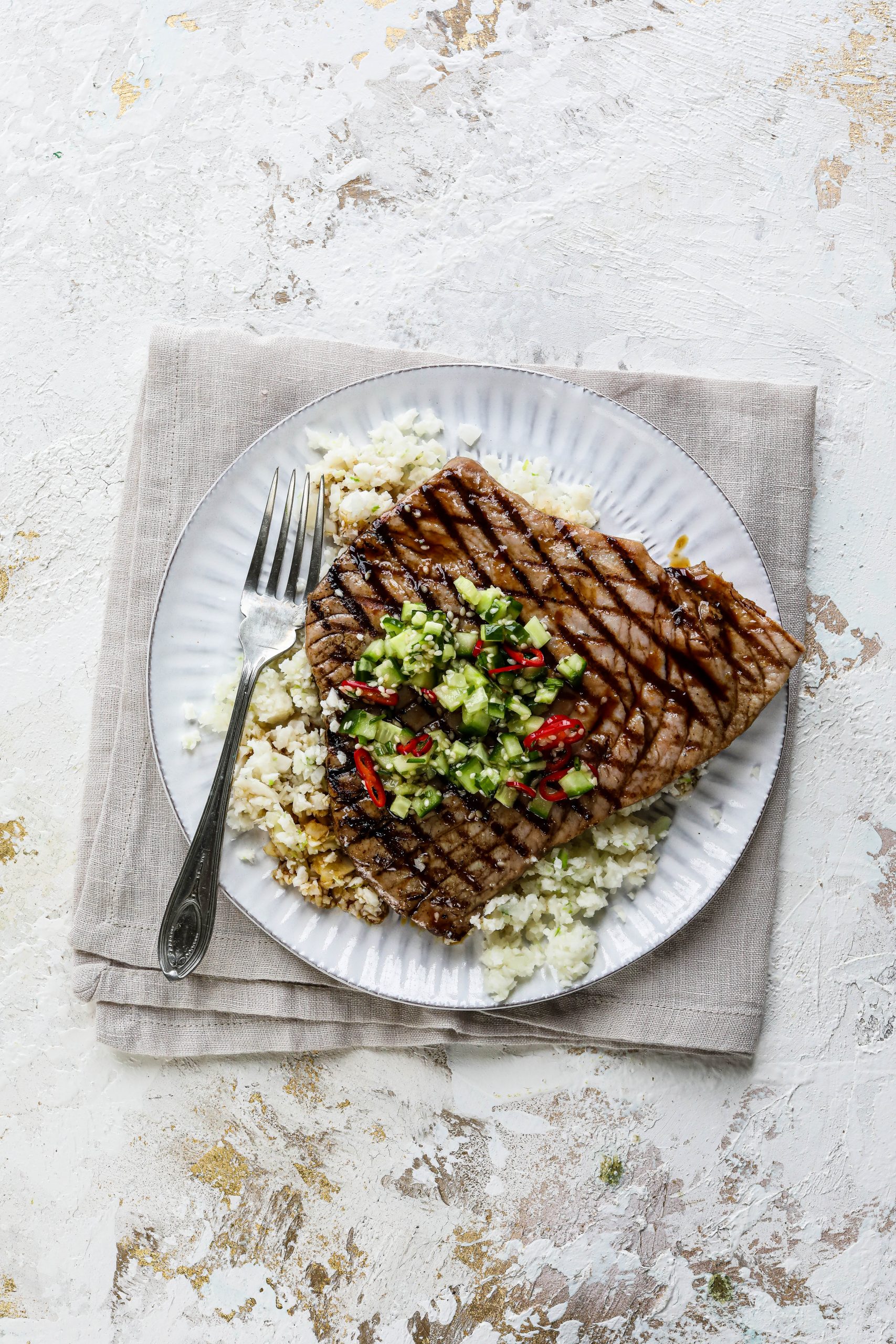 Twilight's tangy tuna
Served with pickled cucumber, sesame and cauliflower rice!