Lemon Sole fillets skin on, 240g
£12.50
Delivery date: Wed 24th Aug
Pack weight 240g. 2 or 4 fillets dependent on landing size. Lemon sole is a misnomer since it's neither a real sole nor does it taste of lemon. It's a flounder (the family that includes plaice and turbot). It has delicate, sweet white flesh and is best cooked simply, either grilled or fried, and served with a light sauce. Lemon sole is readily available all year round from our boats, but is best from July until February. We sell this in packs of fillets with its tasty skin on.
Landed by our boats.
For more product information, including catch location and storage instructions, please click the tabs below.
Warning: May contain bones
Keep chilled below 5°C.
Once opened eat immediately.
Fish can be frozen upon delivery and should be used within 3 months. Defrost in the fridge thoroughly before cooking
Microstomus kitt
FAO27 Cornwall
Inspiration for your plate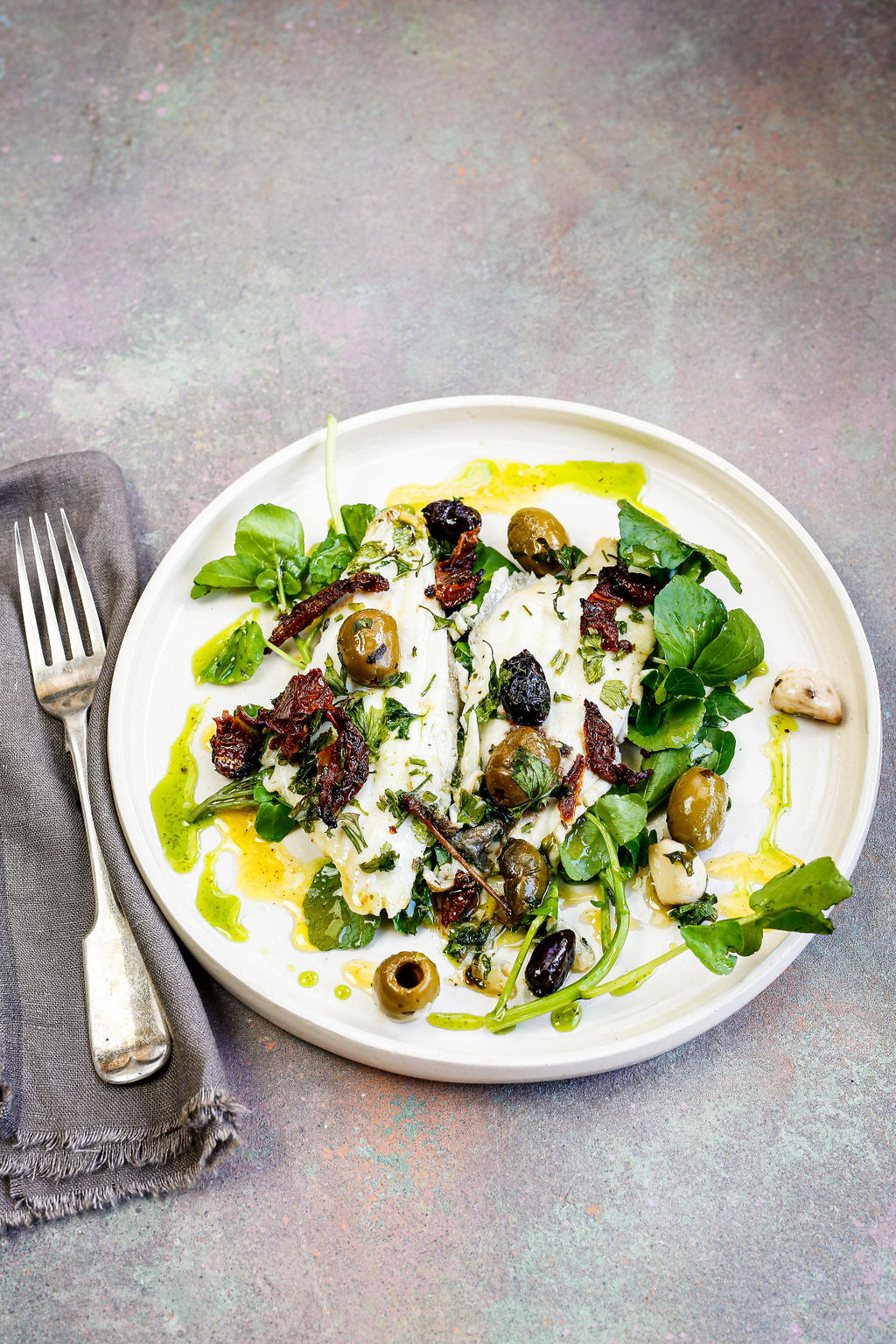 Algrie lemon sole
With watercress and olives