Gurnard tail, 180g
£3.50
Delivery date: Wed 24th Aug
Gurnard has a good flavour, firm-textured flesh, and takes strong flavours and pan-fries or grills well. Perfect wrapped in parma ham and roasted for a mid-week treat. It is traditionally seen as a by-catch fish but sales in this tasty little fish are increasing. Gurnard is landed in Newlyn by our boats all year round. Best between August and May.
Landed by our boats.
Warning: Will contain a central bone.
Keep chilled below 5°C.
Once opened eat immediately.
Fish can be frozen upon delivery and should be used within 3 months. Defrost in the fridge thoroughly before cooking
Eutrigla gurnardus
Chelidonichthys cuculus
FAO27 Cornwall.
Inspiration for your plate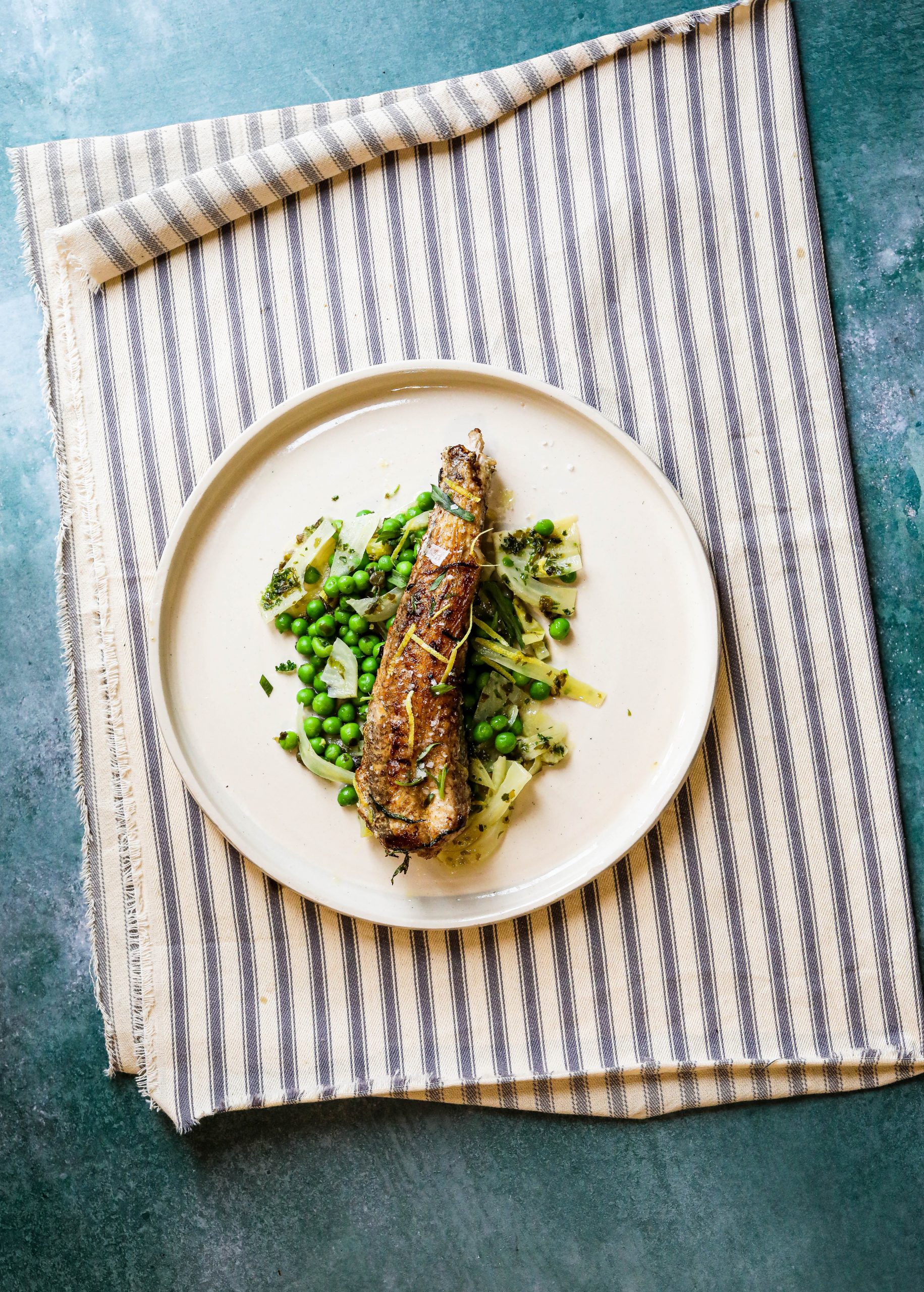 Gurnard with tarragon butter & braised fennel
A weekday winner!