Sardine butterfly fillets 200g
£4.00
Earliest delivery date: Thu 4th Mar
Sardines are a delicious silvery fish. Our Cornish sardines are fabulous barbequed or grilled. They are high in omega 3 oils and are delicious to eat in many ways. Sardines are available in an abundance in Cornwall, and our fleet land sardines daily when they are in season between the late summer to winter months. Check out our sardine recipes to see how versatile these small fish really are! We sell our sardines as butterfly fillets, so you can cook straight away. Best August to January
For more product information, including catch location and storage instructions, please click the tabs below.
Warning: May contain bones
Typical values per 100g:
Energy 526kJ, 134kcal
Fat 6.1g
of which Saturates 1.83g
Carbohydrate <0.1g
of which Sugar <0.1g
Protein 19.8g
Salt 0.34g.
Keep chilled below 5°C.
Once opened eat immediately.
Fish can be frozen upon delivery and should be used within 3 months. Defrost in the fridge thoroughly before cooking
Sardina pilchardus
FAO27 Cornwall
Inspiration for your plate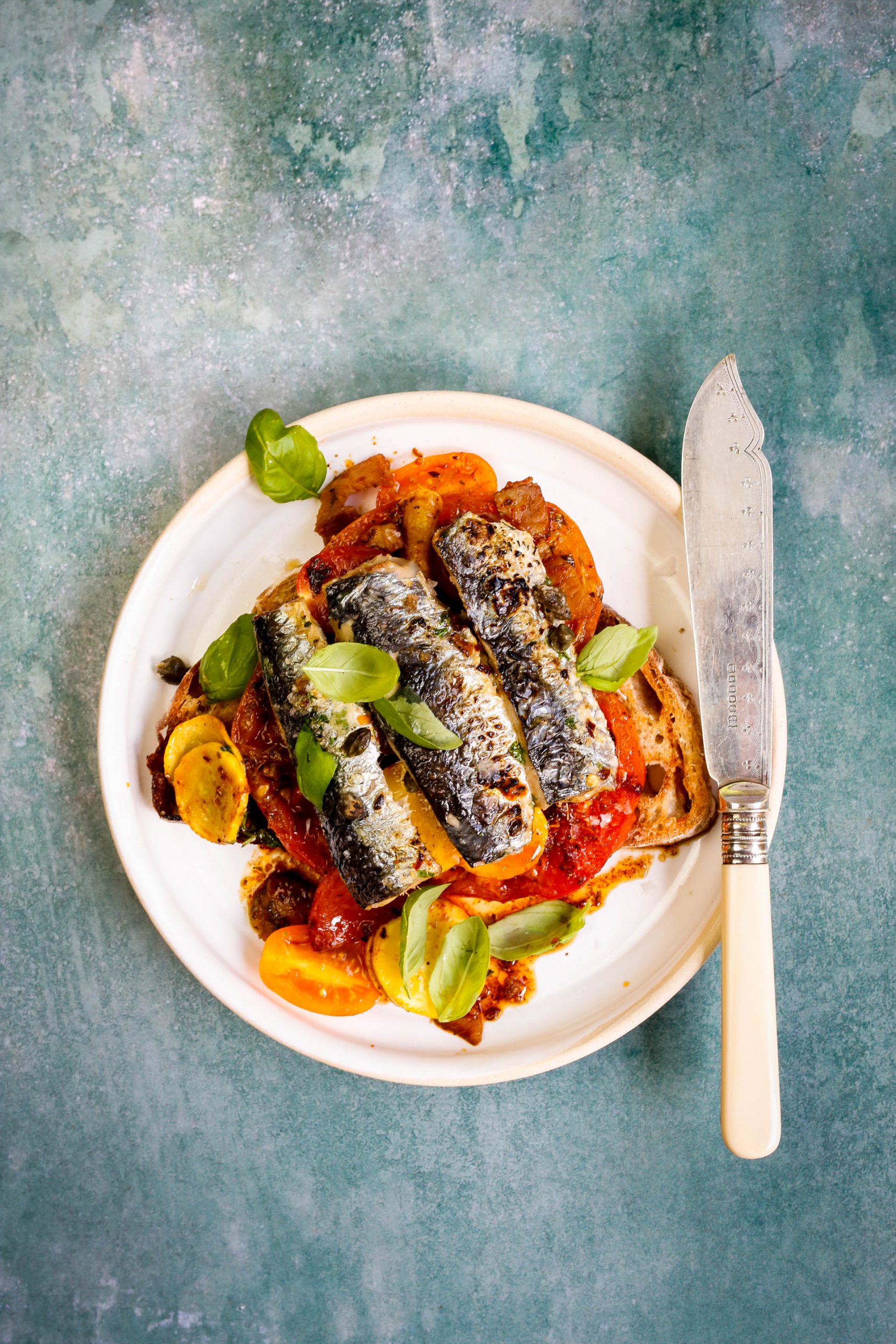 W Stevenson sardines on toast
Ready in 5 minutes for a quick lunch or late night supper.