Gurnard with tarragon butter & braised fennel

2 people

30
Ingredients:
2

gurnard

fillets

 

50g butter

 

1 tbsp tarragon

 

1 tbsp lemon zest

 

Pinch of sea salt flakes

 

For the

fenel

 

1

fenel

bulb, finely sliced

 

150g peas

 

1 tsp seaweed flakes

 

100ml white wine

 

1 tbsp olive oil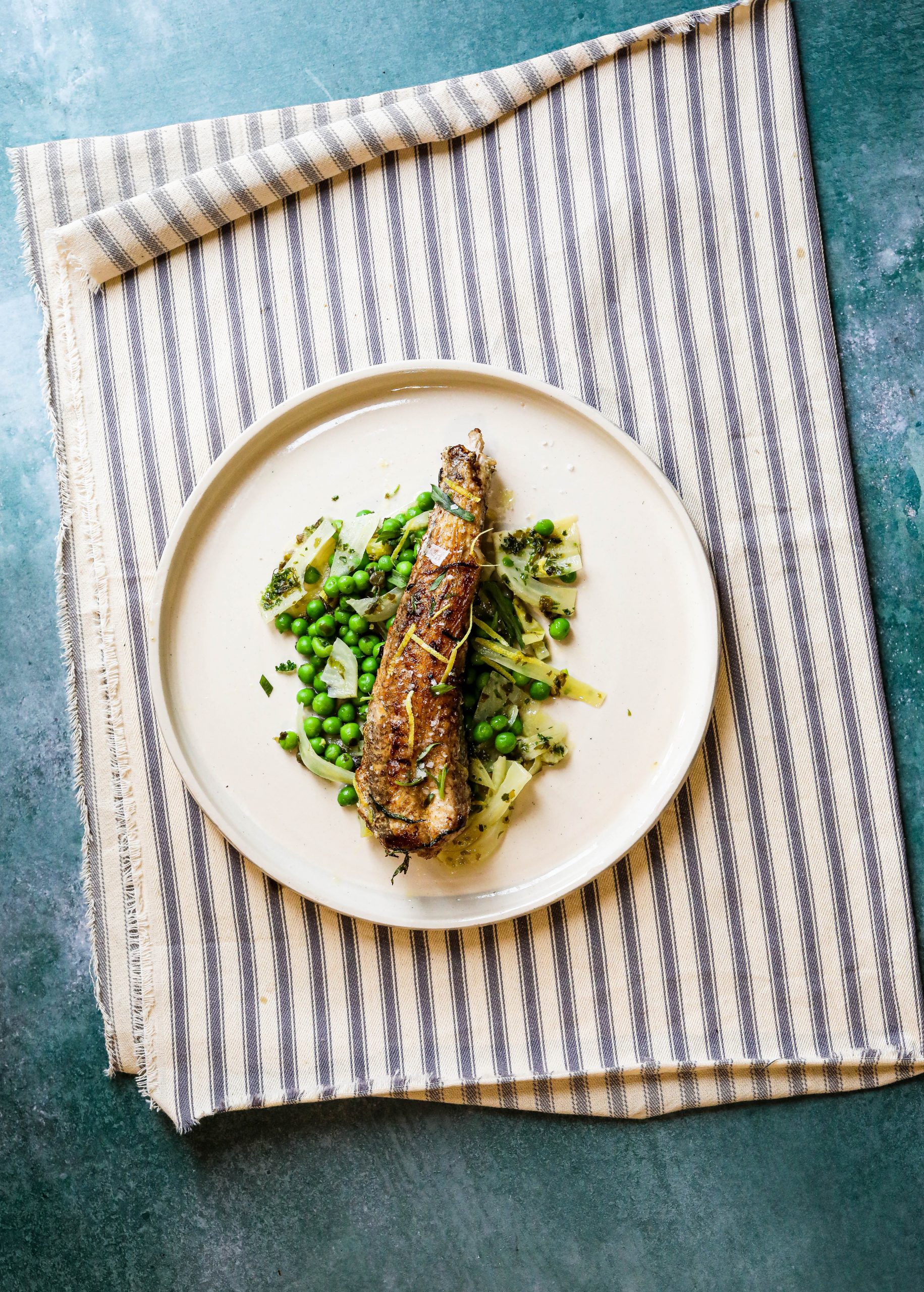 Method:
Braise your fennel by heating oil in a pan and then adding your fennel. Cook for 4-5 mins before you add the peas, wine, seaweed and cover. Reduce the heat and simmer for 5-10 mins. 

 

Meanwhile heat a frying pan with butter, tarragon and lemon. Season your gurnard and cook for 5-6 mins until the butter browns and the fish is cooked on the bone.

 

Serve with a pinch of sea salt on a bed of braised fennel and peas.