Cornish fish box
From: £70.00
Delivery date: Wed 24th Aug
Our Cornish Fish box contains fish caught sustainably of the coast off Cornwall, often from our own boats. The fish box will contain a minimum of 5 species and a minimum of 14 packs.
Species will vary daily depending on landings. Species that may be included: hake, pollack, whiting, scallops, lemon sole, plaice, Cornish sole, monk fish, gurnard, pouting and whiting.
For more product information, including catch location and storage instructions, please click the tabs below.
Warning: May contain bones
Keep chilled below 5°C.
Once opened eat immediately.
Fish can be frozen upon delivery and should be used within 3 months. Defrost in the fridge thoroughly before cooking.
FAO27 North East Atlantic, sub division Cornwall
Inspiration for your plate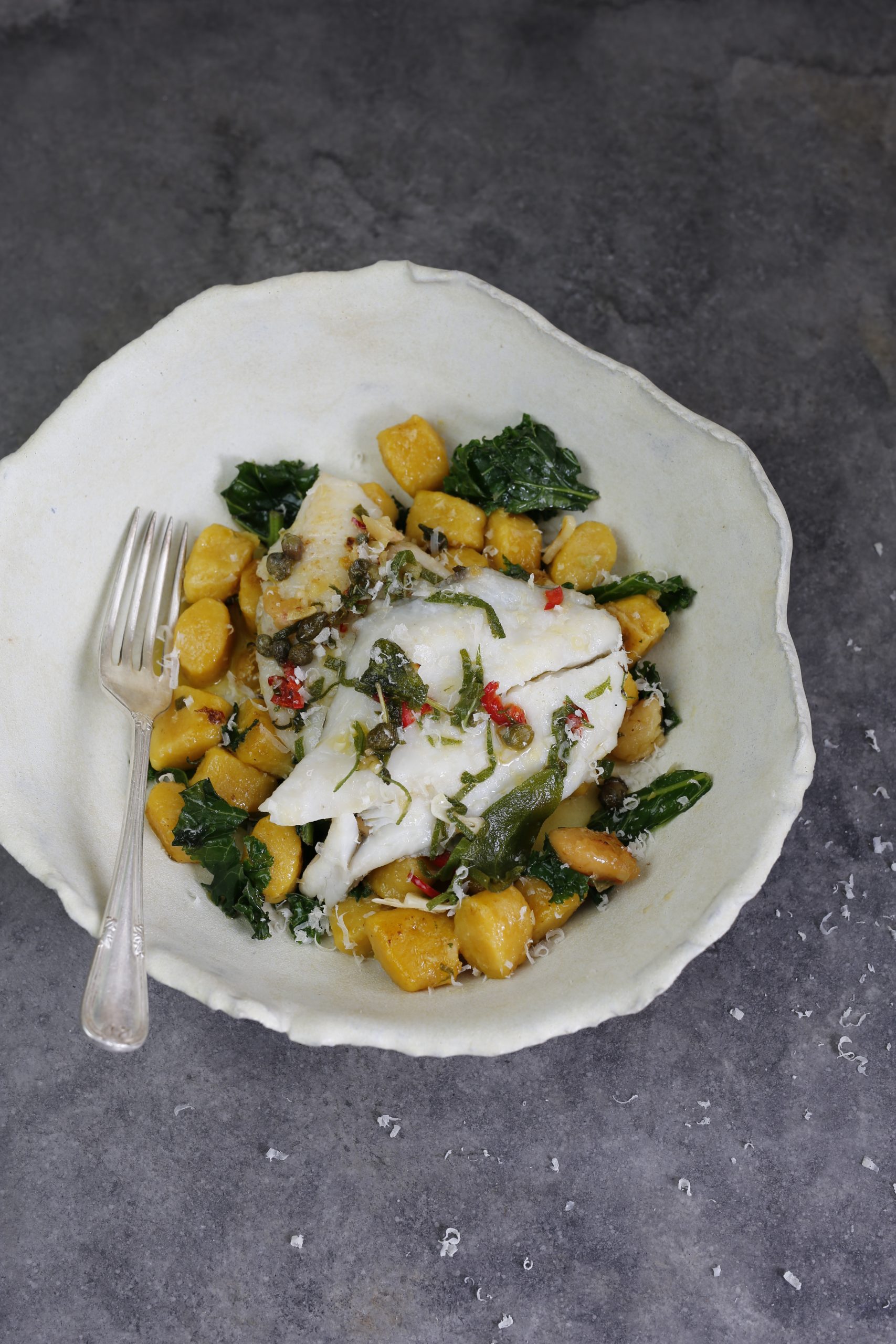 Cornish sole gnocchi with sage butter
A Cornish take on an Italian classic.