Megrim "Cornish Sole" skin on fillets
£3.80
Delivery date: Wed 24th Aug
Megrim or as we say in Cornwall "Cornish Sole", is highly valued in Spain for its wonderfully soft, tender pale flesh. It is largely under-utilised fish in the UK and we are on a mission to change this. Get the best out of this delicious fish by simply pan-frying with a squeeze of lemon or grilling it and serving with a fresh salad. Megrims are caught by our boats all year round using modern selective fishing gear to enable healthy fish stocks. Best May to December.
Landed by our boats.
For more product information, including catch location and storage instructions, please click the tabs below.
Warning: May contain bones
Typical values per 100g:
Energy 401kJ, 95kcal
Fat 1.8g
of which Saturates 0.4g
Carbohydrate <0.1g
of which Sugars <0.1g
Protein 19.0g
Salt 0.19g.
Keep chilled below 5°C.
Once opened eat immediately.
Fish can be frozen upon delivery and should be used within 3 months. Defrost in the fridge thoroughly before cooking
Lepidorhombus whiffiagonis
FAO27 Cornwall
Inspiration for your plate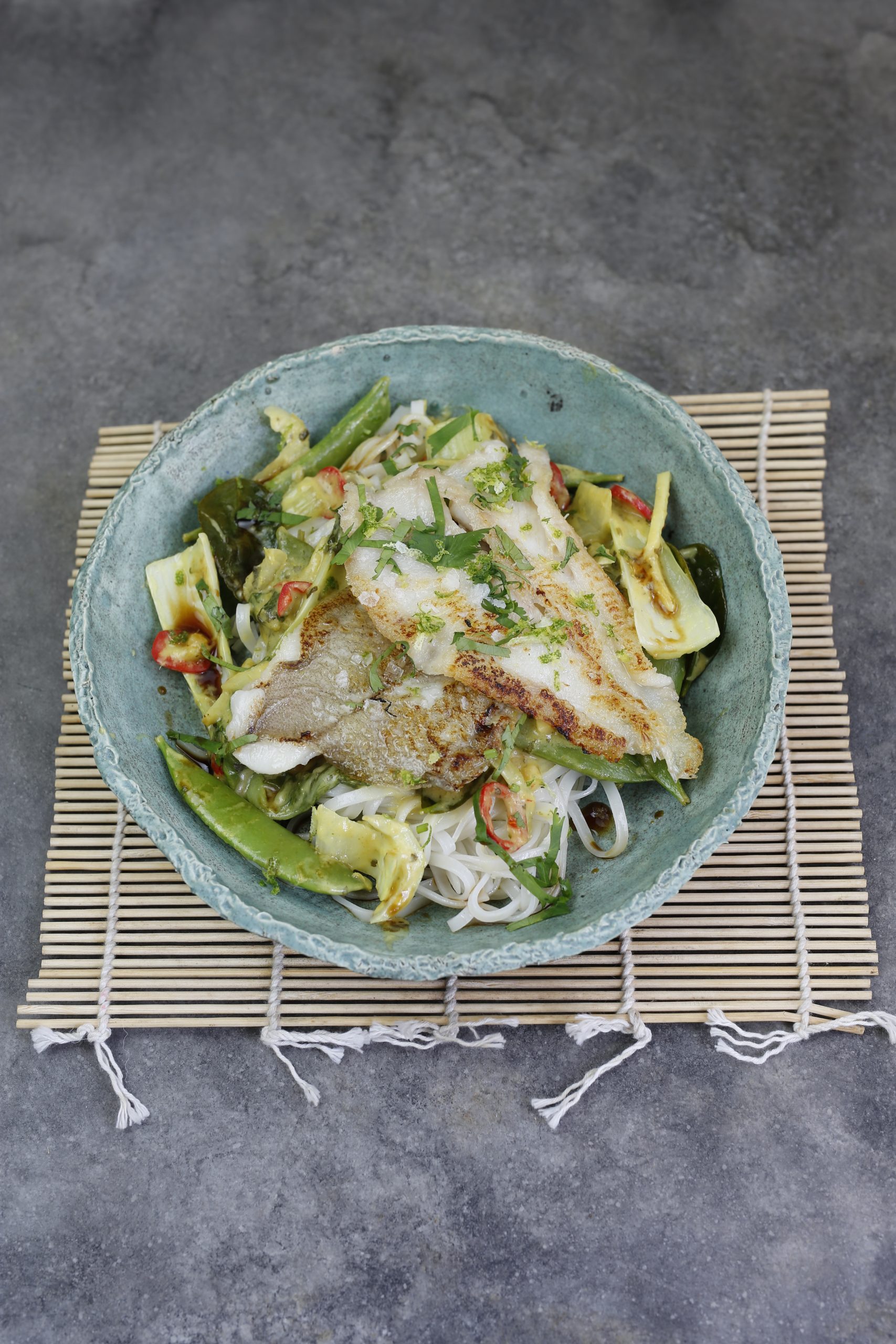 Cornish sole yellow Thai noodles
Asian fusion meets Cornish Megrims