Cornish sole gnocchi with sage butter

2 people

15
Ingredients:
• 2 fillets of Cornish Sole or Megrim 
• 200g Pumpkin Gnocchi 
• 6-12 leaves of Sage 
• 1 Chilli, de-seeded and finely sliced 
• 1 tbsp Capers 
• 50g Butter 
• Pinch of Sea salt flakes 
• Handful of Kale 
• Butterbeans [optional]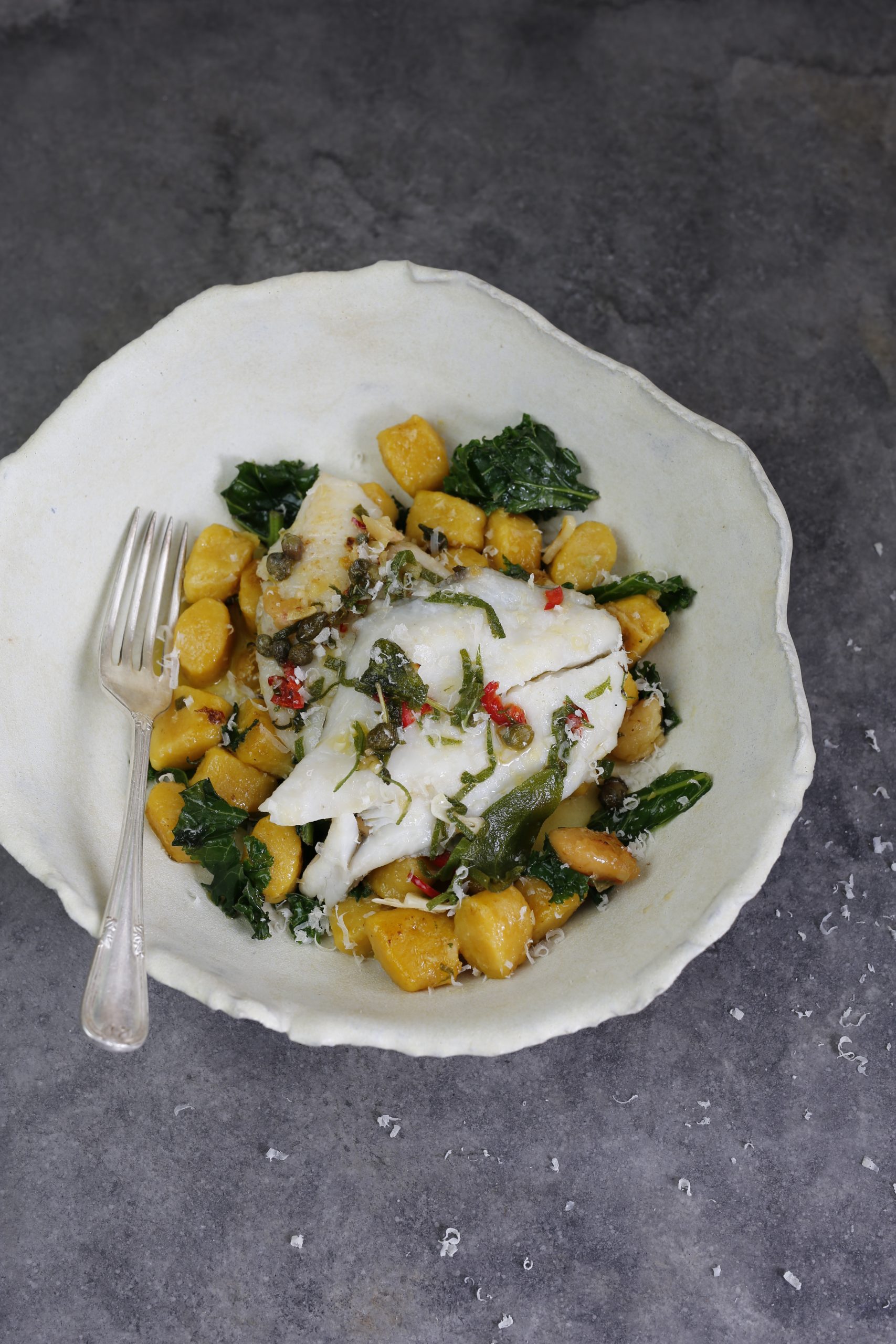 Method:
1. Start this recipe by boiling some gnocchi in a saucepan and adding a handful of kale for the last 2 minutes. 
2. Next make a simple sage butter by heating your sage leaves (some whole and some sliced), chilli rings and capers in a pan with bubbling butter. Add in your fish once the butter starts to reach a hot temperature and turn golden brown. 
3. Then once your fish has cooked – after 2-3 minutes each side. Remove from the pan and toss your kale, butterbeans and gnocchi in with the herby spiced butter. 
4. Serve immediately and season well with sea salt and cracked black pepper.