W Stevenson sardines on toast

2 people

5
Ingredients:
 

3 Cornish Sardines, butterflied
• 1/2 Courgette finely sliced
• 6 cherry tomatoes- halved
• 2 large slices of beef tomato
• 2 tbsp olive oil
• 1 tsp capers
• 1 tsp smoked paprika
• 1 tsp dried oregano
• 1 tbsp chopped parsley
• 1tsp balsamic vinegar
• Handful of basil leaves
• Pinch of Seasalt
• Toasted Sourdough to serve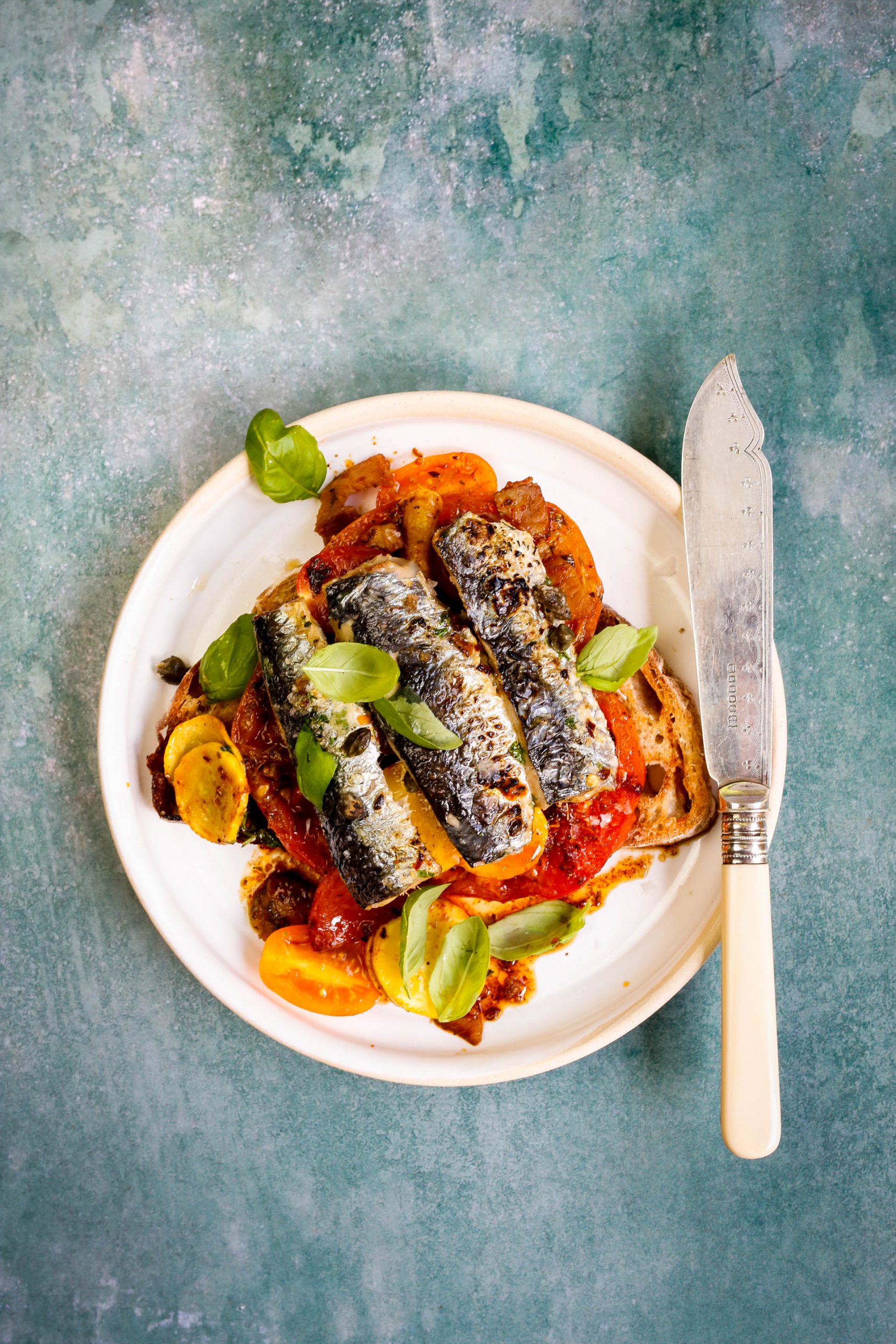 Method:
 1. This is a super quick way to cook up some Cornish Sardines. Put two frying pans over a heat and in one add your sardines drizzled with a little oil and seasoned with sea salt, parsley and capers. Cook skin side down for 2-3 minutes and then turn over to cook the other side. 
2. In another pan, heat olive oil and a add a sliced tomato, paprika, oregano and courgette. Deglase the pan with some balsamic vinegar.
3. Toast some sourdough and place the tomato and courgette on top. Then the sardines with a few sprigs of basil.