Mussels (Live) 1kg
£8.95
Delivery date: Wed 24th Aug
Mussels are low in fat and high in nutrients like omega-3 and iron. Delicious when enjoyed steamed with a Cornish Cider, Clotted cream and served with crusty bread or French fries. The mussels are debearded (debyssed) and ready for cooking
For more product information, including catch location and storage instructions, please click the tabs below.
Warning: May contain shell. Mussels may contain grit, please take care when eating.
Live species. Contains Molluscs.
Typical values per 100g:
Energy 312kJ / 74 kcal
Fat 1.8g
of which Saturates 0.4g
Carbohydrate 2.5g
of which Sugars <0.4g
Fibre <0.0g
Protein 12.1g
Salt 1.0g
Fresh mussels keep for a minimum of 3 days in the fridge.
Inspiration for your plate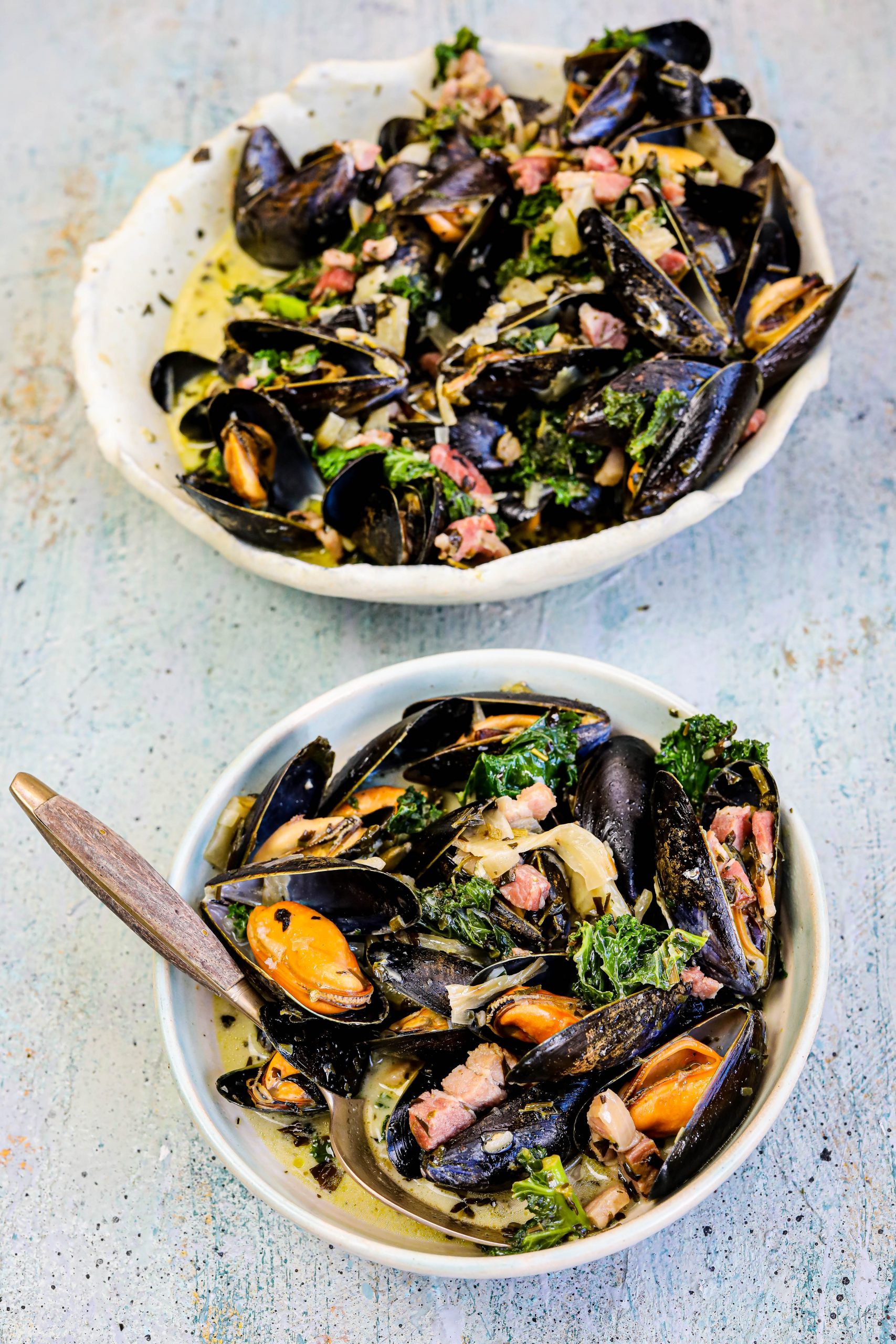 Booze & bacon Mussels
Fowey Mussels and local cider make this warming dish.