Prawns (raw peeled and deveined) 200g
£3.80
Delivery date: Wed 24th Aug
Raw, succulent and meaty prawns. These sweet prawns are responsibly sourced and are delicious served in a seafood paella.
Pan fry's in minutes. The ultimate speedy supper.
For more product information, including catch location and storage instructions, please click the tabs below.
Warning: Contains Crustacean and Sulphites.
Contains Crustacean and Sulphites.
Typical values per 100g:
Energy 387 kJ, 91 kcal
Fat <0.5g
of which Saturates 0.2g
Carbohydrates 0.9g
of which Sugars 0.8g
Fibre 0.3g
Protein 21.3g
Salt 1.35g.
Minimum of 4 days from date of delivery.
Keep refrigerated at 0-5°C .
Inspiration for your plate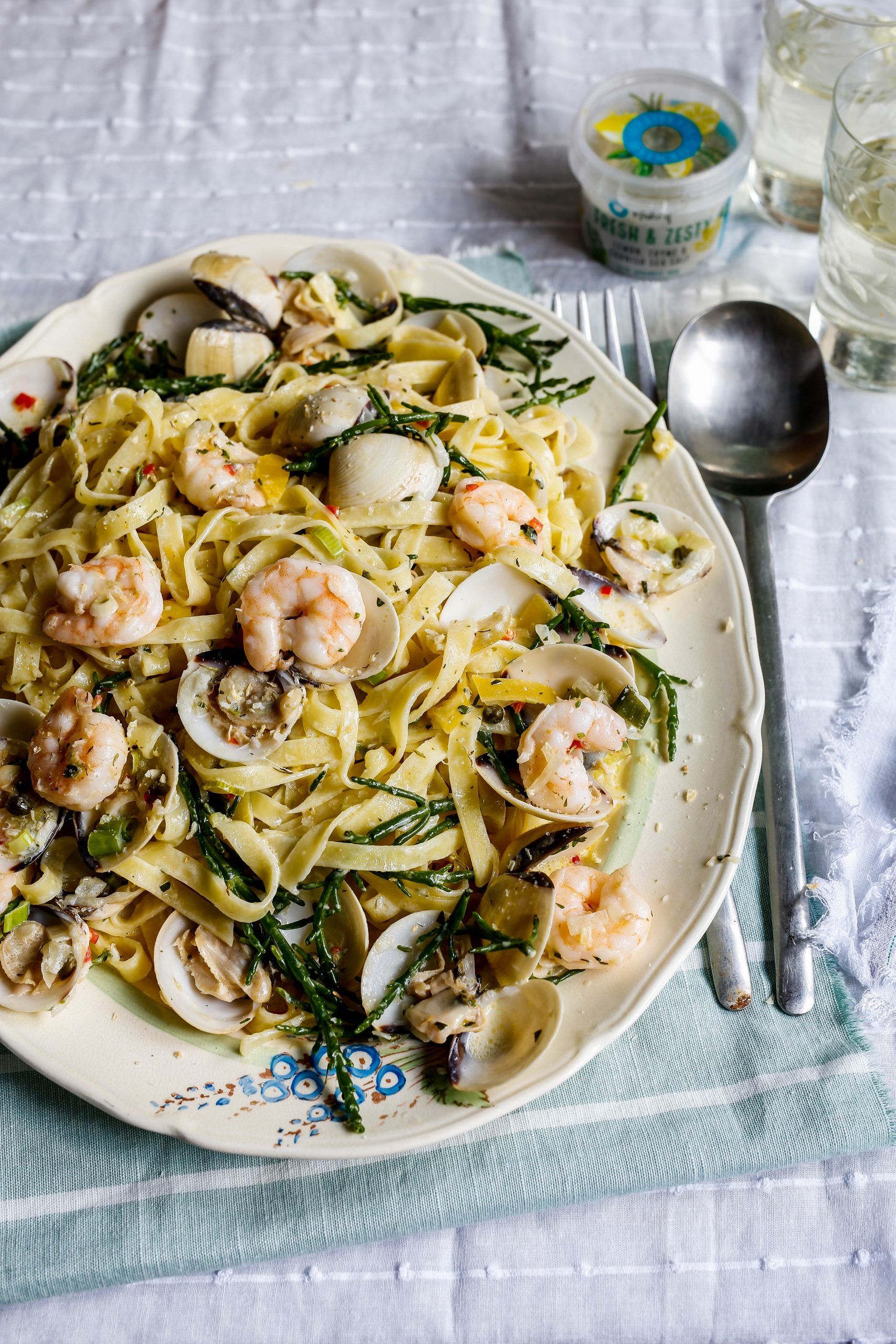 Trevessa prawn and clam tagalitelle
A creamy take on the classic Italian vongole dish.