Cornish sole yellow Thai noodles

2 people

30
Ingredients:
• 4 fillets of Cornish Sole or Megrim 
• 2 tbsp coconut oil or sesame oil 
• 150g Rice noodles 
• 1 Pak Choi [Chinese cabbage], sliced 
• Handful of sugar snap peas 
• 1 red chilli, de-seeded and finely sliced 
• 1 tsp crushed lemongrass 
• 1 tbsp root ginger, peeled and finely sliced 
• 1 tbsp chopped fresh coriander 
• 100ml coconut milk 
• 1 tsp turmeric 
• Kefir lime leaf 
• Zest and juice of lime 
• Soy sauce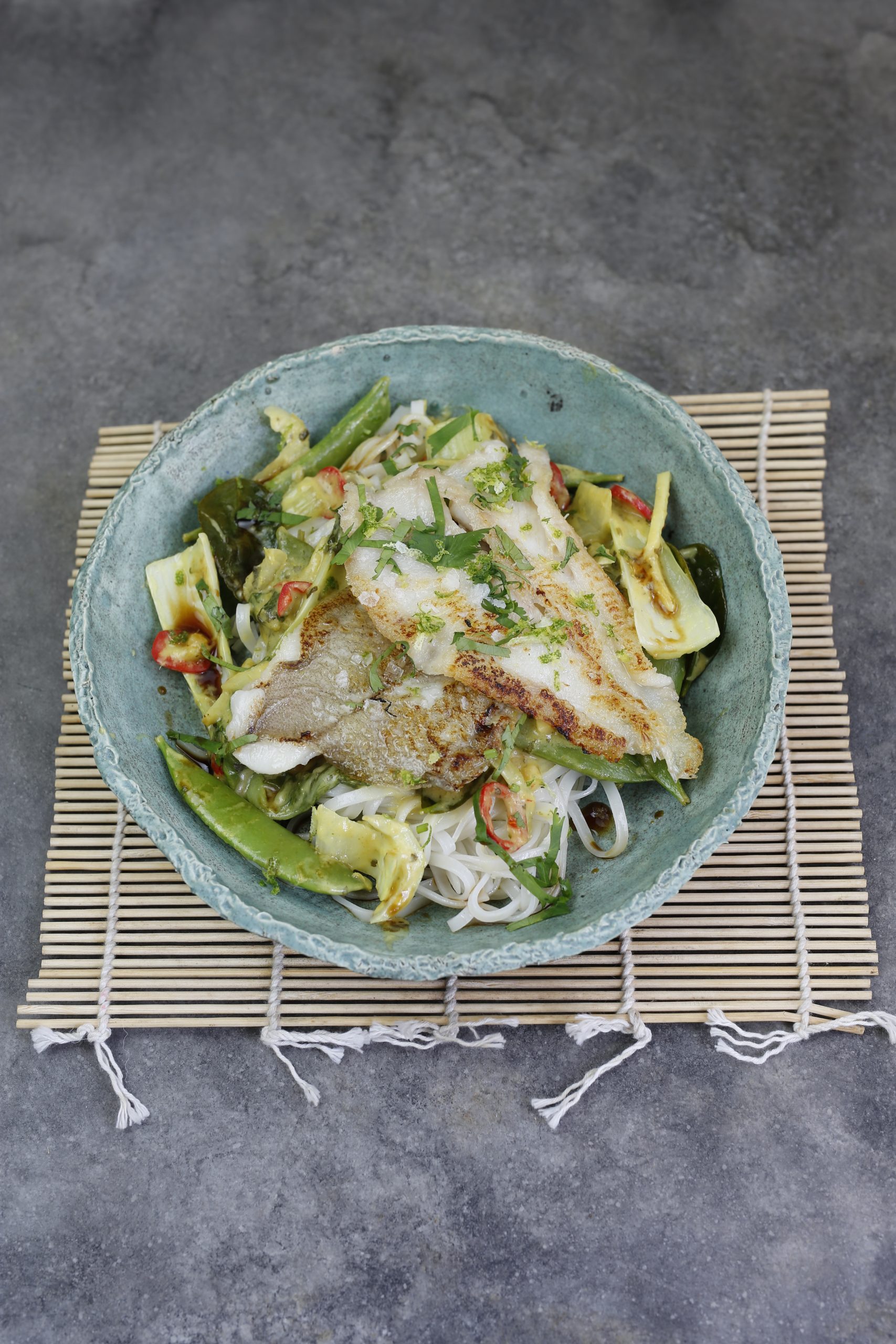 Method:
1. Start by stir frying your vegetables, chilli, lemongrass and ginger with spices and 1 tbsp of oil until you have an aromatic curry paste. 
2. Bring a pan to the boil for your noodles. 
3. Once the vegetables have started to soften add in your coconut milk to the stir fry veg, with lime and fresh coriander. 
4. Then in another frying pan heat your remaining oil. Place your fish skin-side down to fry. Cook for 3-4 minutes turning halfway through cooking after the skin turns crispy and golden. 
5. Boil your rice noodles while you cook your fish and serve together with your yellow curry sauce and pan-fried fish.