Wild garlic and cumin pickled scallops

4 people

10
Ingredients:
6-8 scallops 

Large handful of wild garlic, pureed [substitute with spinach out of season] 1/2 green chilli, finely sliced 

2 tbsp cider vinegar 

1 tbsp olive oil 

1 tsp cumin seeds  

Pinch of sea salt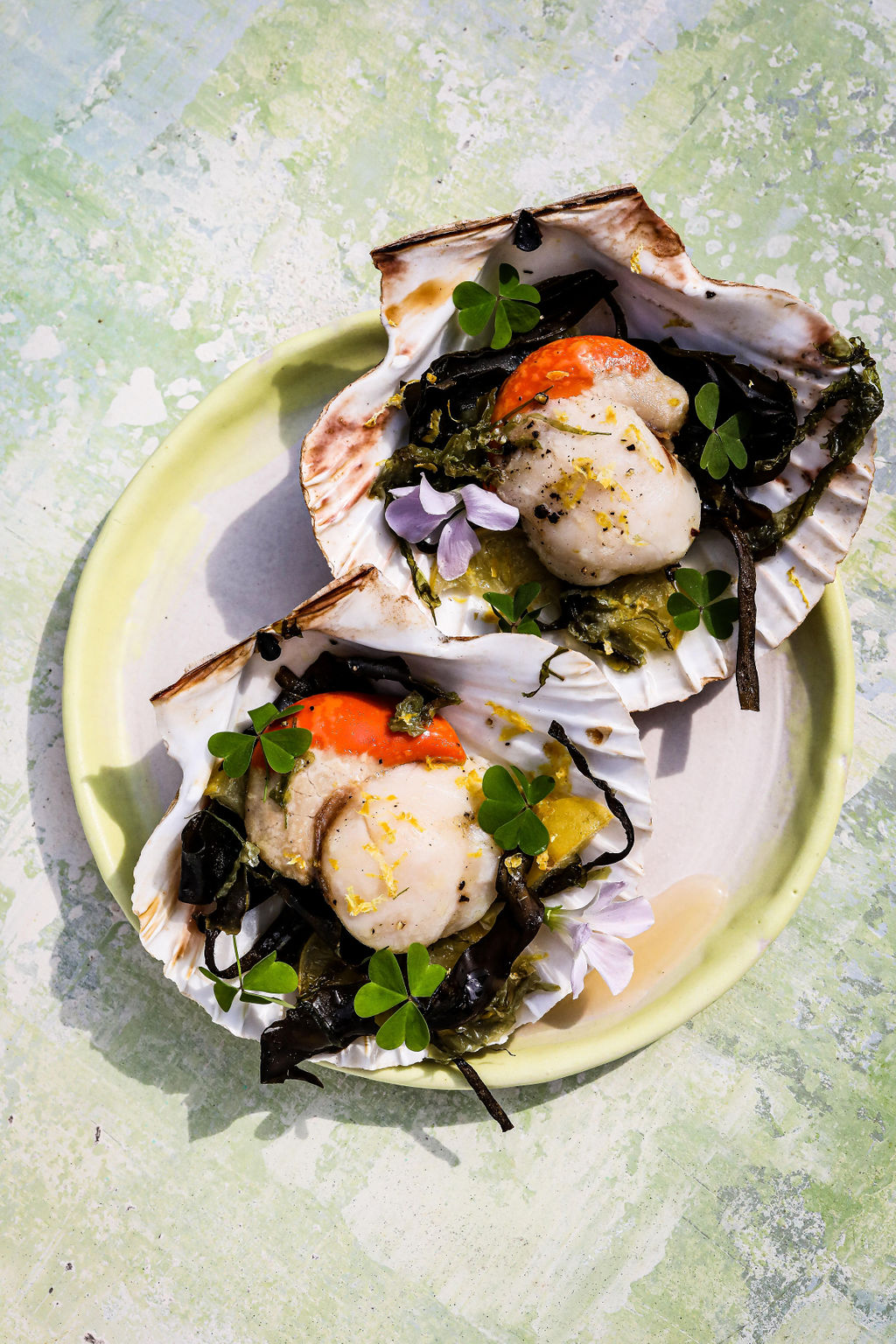 Method:
Coat your scallops with oil and cumin seeds and sear in a hot non-stick frying pan for  1-2 mins on each side.  

Then add in your pureed wild garlic, green chilli and vinegar. Reduce the heat and cook for 3-4 mins until the scallops are lightly pickled.  

Season to taste and serve with edible flowers and some flatbreads.