The W Stevenson fish pie

5 people

1 hour
Ingredients:
400g Fish Pie mix
150g prawns
4 hardboiled eggs, halved
1 leek, finely chopped
½ fennel bulb, finely chopped
1 stick of celery, finely chopped
100g peas
2 bay leaves
Pinch of saffron
Salt and pepper
1 tbsp capers
1 tbsp chopped chives
1 tbsp chopped parsley
50g butter
1 tbsp plain flour
150ml White wine
850ml milk
For the mash topping:
6 large potatoes
50g butter
150ml double cream
75g grated Cornish cheddar
Pinch of sea salt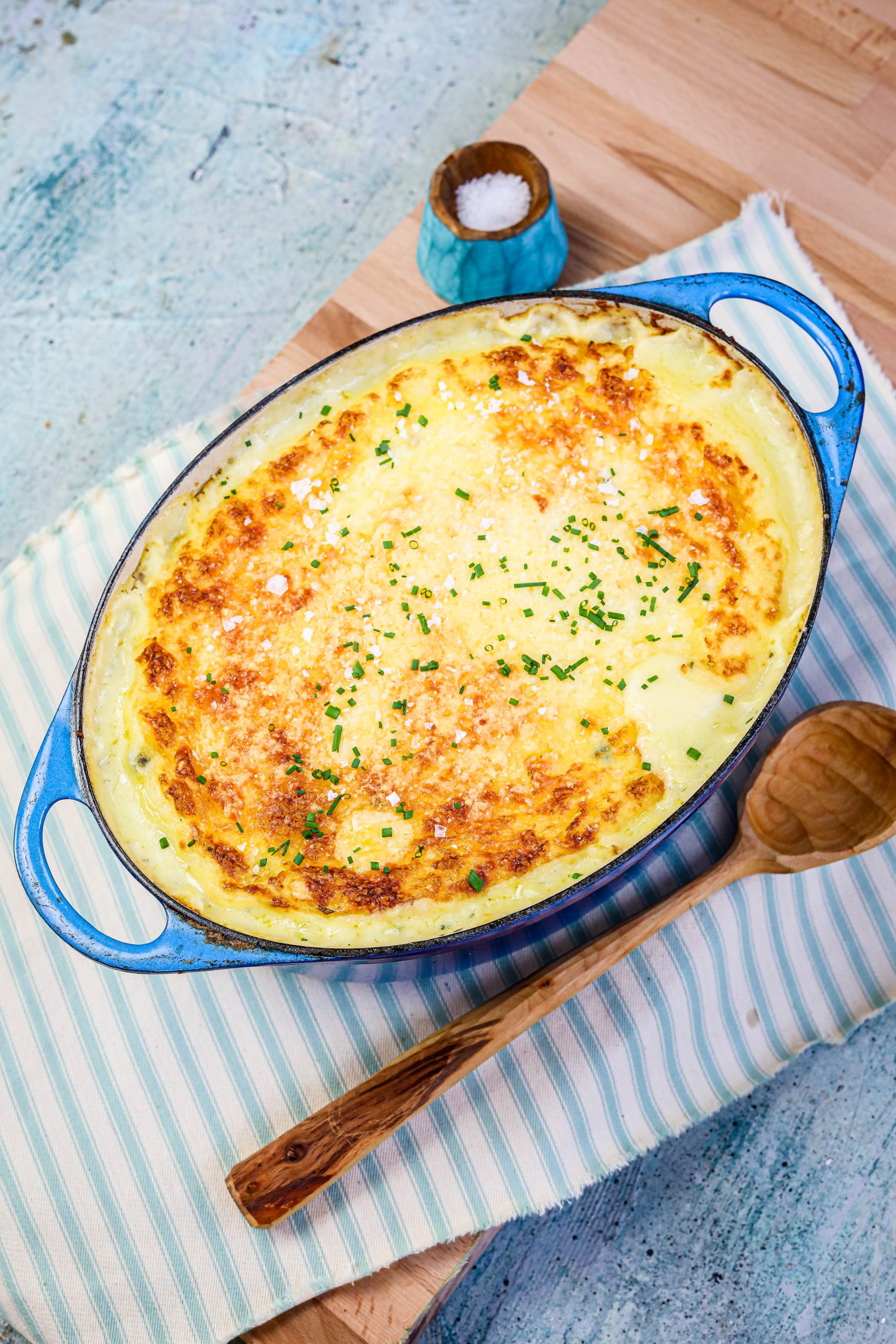 Method:
Preheat your oven to 180˚C. Then start by preparing your fish pie mix in a large saucepan. Melt the butter and add in your leeks, fennel and celery. Stir and soften for 5-10 minutes and then add in your flour.
Cook out the flour and stir well to form the base roux for your pie and then add in your wine to deglaze the pan. Follow with your saffron and milk and stir until your sauce thickens and is silky and smooth.
Next add in your bay, capers, prawns and Stevenson fish. Cook on a lower temperature for 10 minutes and then allow to cool. Season to taste and stir through your herbs.
Transfer to a pie dish and add your hardboiled eggs cut in half. Leave in the fridge whilst you make your mash.
In another pan boil your potatoes and mash with butter and a little cream until smooth. Season to taste and stir in half of your grated cheddar.
Spread your mash over the fish pie mix and then add the remaining grated cheddar. Bake in the oven for 20-25 minutes until the top of your fish pie is golden.
Serve with savoy cabbage or steamed vegetables.