The Penzance pollack burger

4 people

15
Ingredients:
• 4 pollock fillets
• Portion of Slaw
• Lettuce leaves
• 4 slices of tomato
• 4 Ciabatta rolls
• 1tbsp Olive oil
• 2 tbsp Cornish sea salt crystals
• 1tsp Lemon Pepper Seasoning
• Pickles [optional]
• Lime to garnish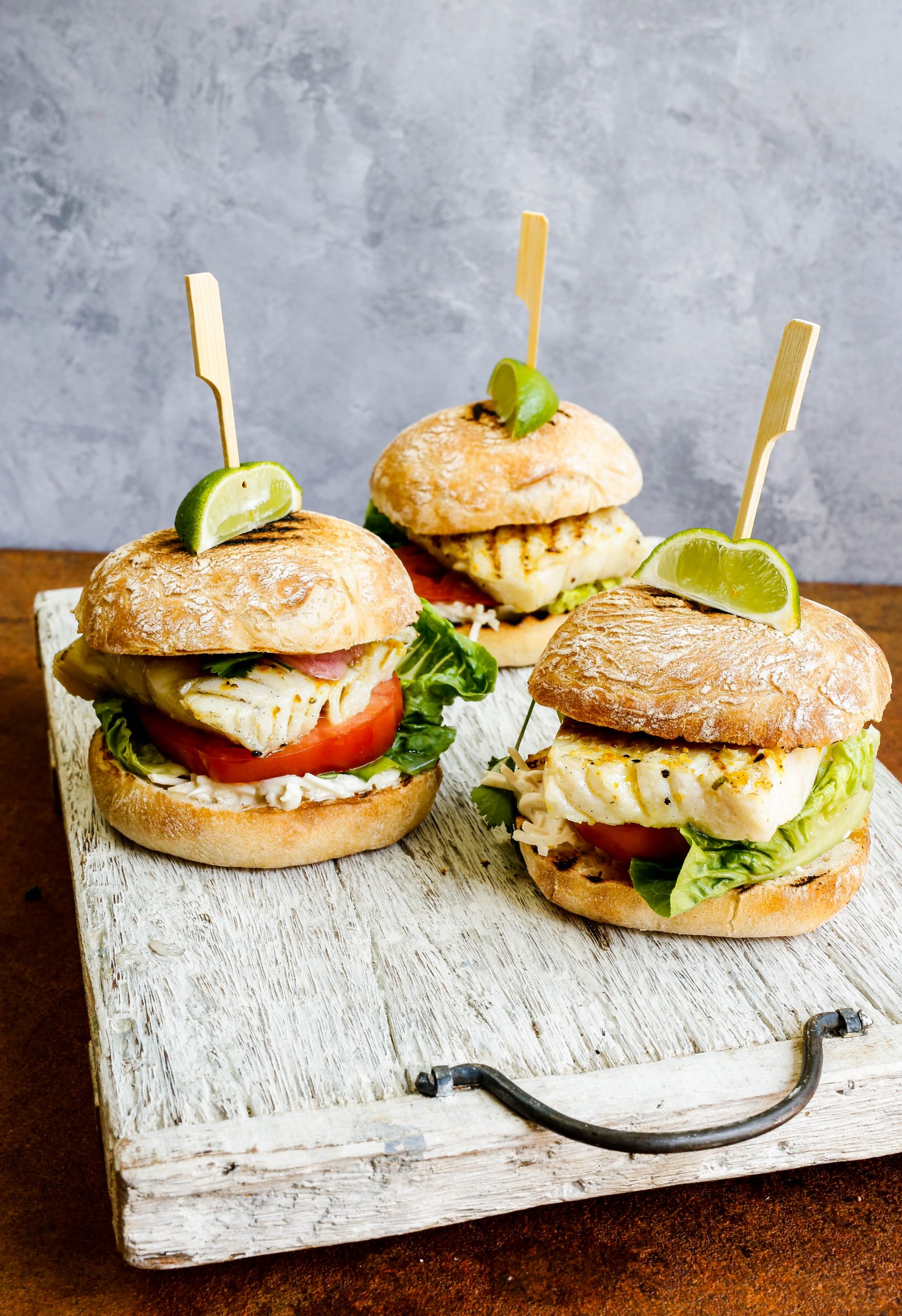 Method:
 1. Cure your fish for at least an hour before cooking for best results. To Do this sprinkle your pollock with sea salt crystals and leave in the fridge to cure for 1-2 hours. 
2. Then there prepare your fish by running under cold water to rinse off the salt and pat dry.
3. Heat a ridged cast iron skillet or frying pan and drizzle your fish with olive oil and a pinch of lemon pepper for flavour.
4. Sear on the hot griddle for 3 minutes on each side trying to not move the fish too much. It will be cooked when it starts to flake but is slightly opaque. Serve in a toasted bun with slaw, salad and pickles. The lemon pepper works well with pollock and a slice of lime to squeeze on before you serve.