The kernow keralan curry

2 people

30
Ingredients:
 • 2 Fillets of Whiting 
• 200ml of Coconut Milk 
• Large handful Spinach 
• 1 tbsp Turmeric 
• 1 Red Chilli, de-seeded and finely sliced 
• 1 Garlic clove, sliced 
• 1 tbsp Root ginger, peeled and grated 
• 1 tsp Black onion seeds 
• 1 tsp Black peppercorns 
• 1 tsp Coconut flakes 
• 3 Cardamom pods 
• 50g Ghee or coconut oil 
• Pinch of sea salt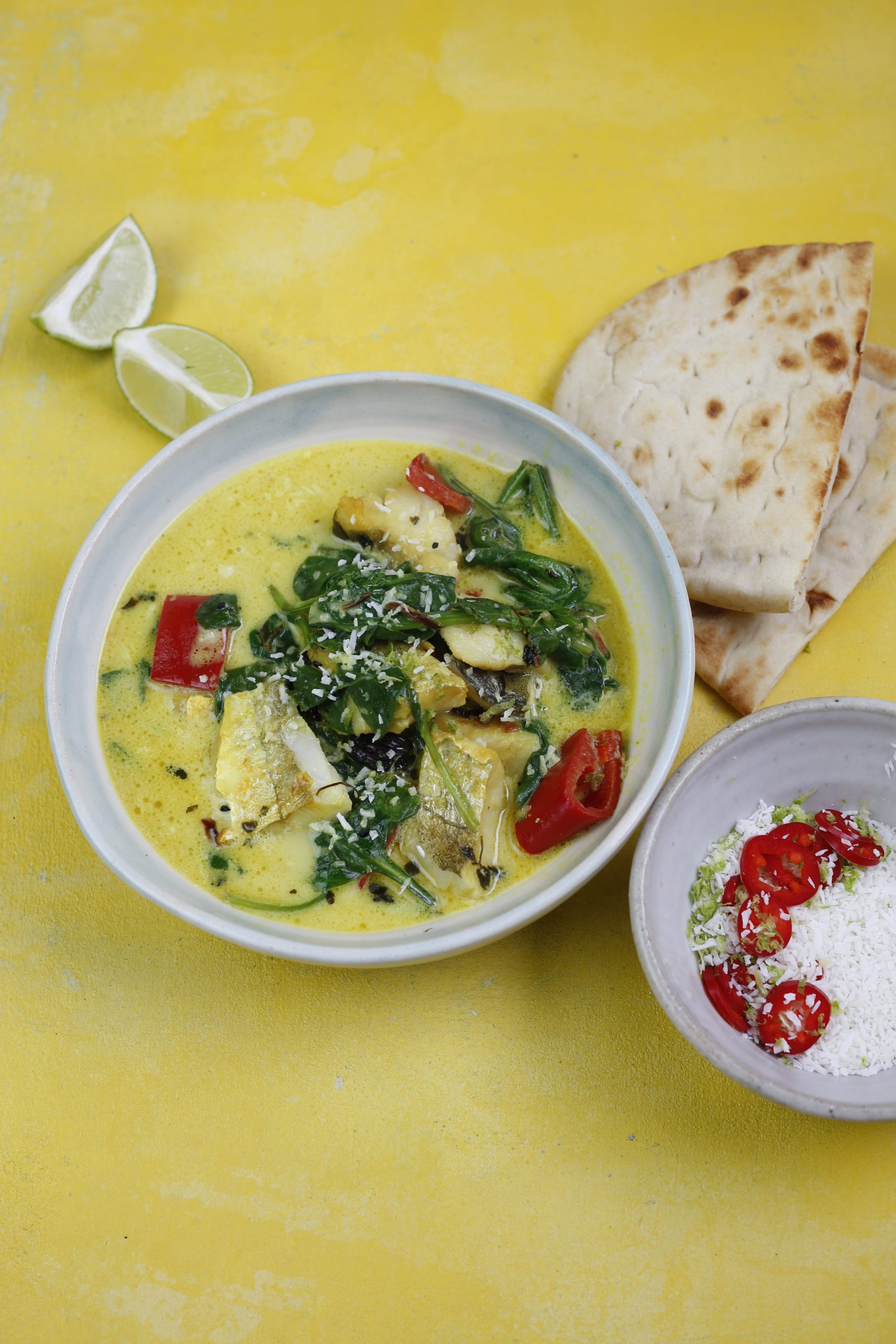 Method:
1. Start by preparing your whiting. Chop it into bite-sized portions. Heat your ghee or oil in a pan and add in your spices, garlic, ginger and chilli. 
2. When the spices start toasting stir into a paste and add your fish skin side down around the pan. Fry for 3-4 minutes and then add in your coconut milk and spinach. 
3. Turn your fish over and bring the coconut milk to a boil. Turn off, season and serve. Sprinkle with coconut flakes and serve with fresh coriander.