The cheesy plaice

2 people

25
Ingredients:
2 fillets of plaice
½ savoy cabbage
100g smoked pancetta
½ tsp cracked black pepper
Pinch of grated nutmeg
1 tsp olive oil
For the cheese sauce
50g butter
1 tbsp plain flour
160g grated cheddar
1 tsp wholegrain mustard
200ml double cream
50ml white wine
1 egg yolk
Pinch of nutmeg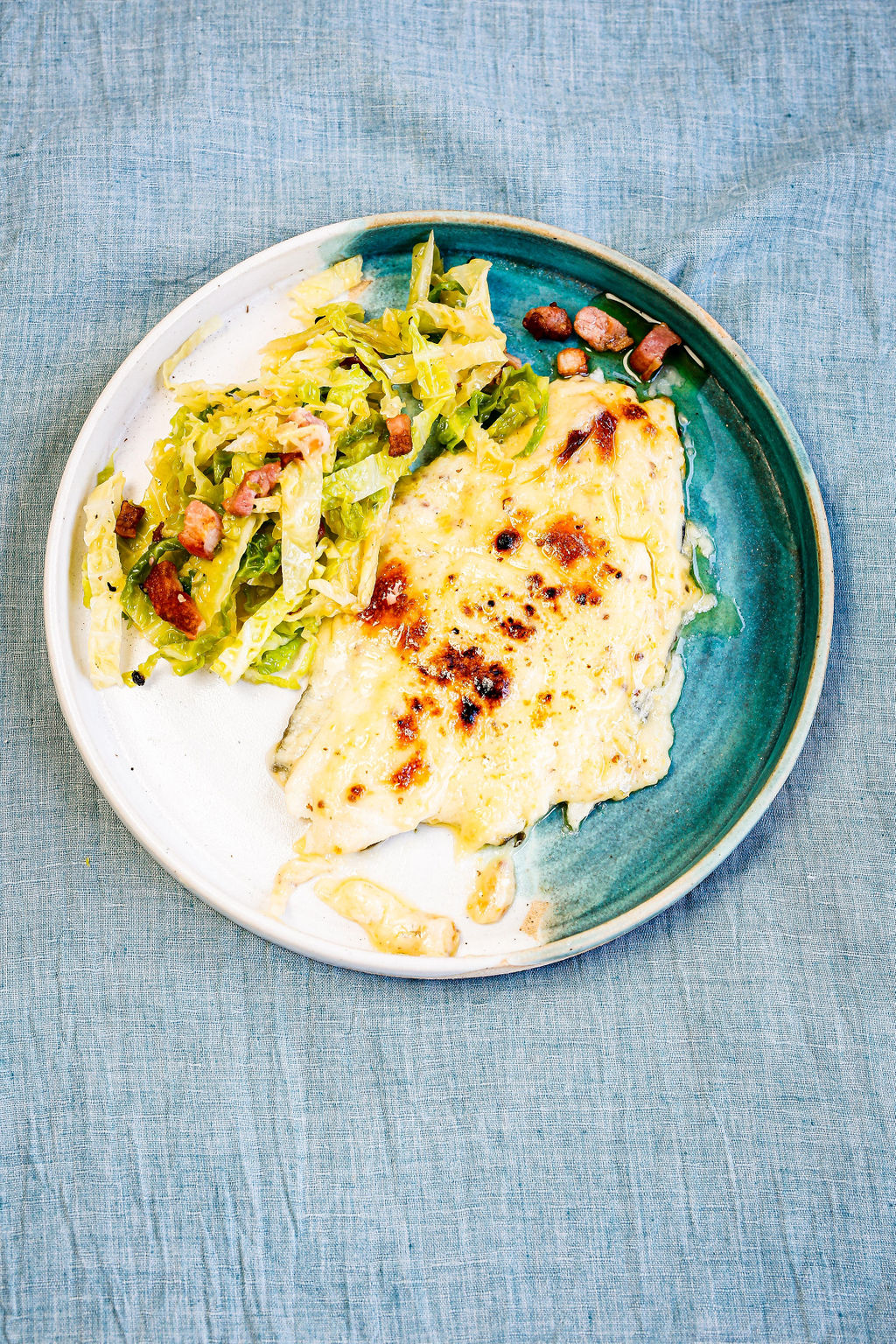 Method:
Preheat your oven to 180˚C. Make your cheese sauce first by melting butter and stirring in flour to form a roux. Then pour in white wine followed by cream. Stir until it thickens into a glossy bechamel. Next add your cheese and mustard plus a pinch of nutmeg. Melt the cheese then remove from the heat and incorporate one egg yolk.
Place your fish in a casserole dish and cover with the sauce. Bake for 15 mins until the cheese is golden and the plaice is flaky.
While the fish is baking fry your pancetta in drizzle of oil and add in your savoy to wilt. Season with pepper and nutmeg. It'll be salty enough with the cured pancetta and salty cheese. Add a splash of water. Serve hot and season to taste.