Strawbridge's sardine puttanesca

2 people

20
Ingredients:
• 4 Cornish sardines -chopped
• 50g Sundried tomato
• 1 Pepper, finely diced
• 1 tbsp Capers
• 2 tbsp Olives
• 100g Chopped tomatoes
• 2 tbsp Olive oil
• 2 Garlic cloves, finely sliced
• 1 Shallot, finely diced
• 1tbsp Oregano
• 1/2 Red chilli, deseeded and sliced
• 75ml White wine
• Pinch of Salt and pepper
• Pasta to serve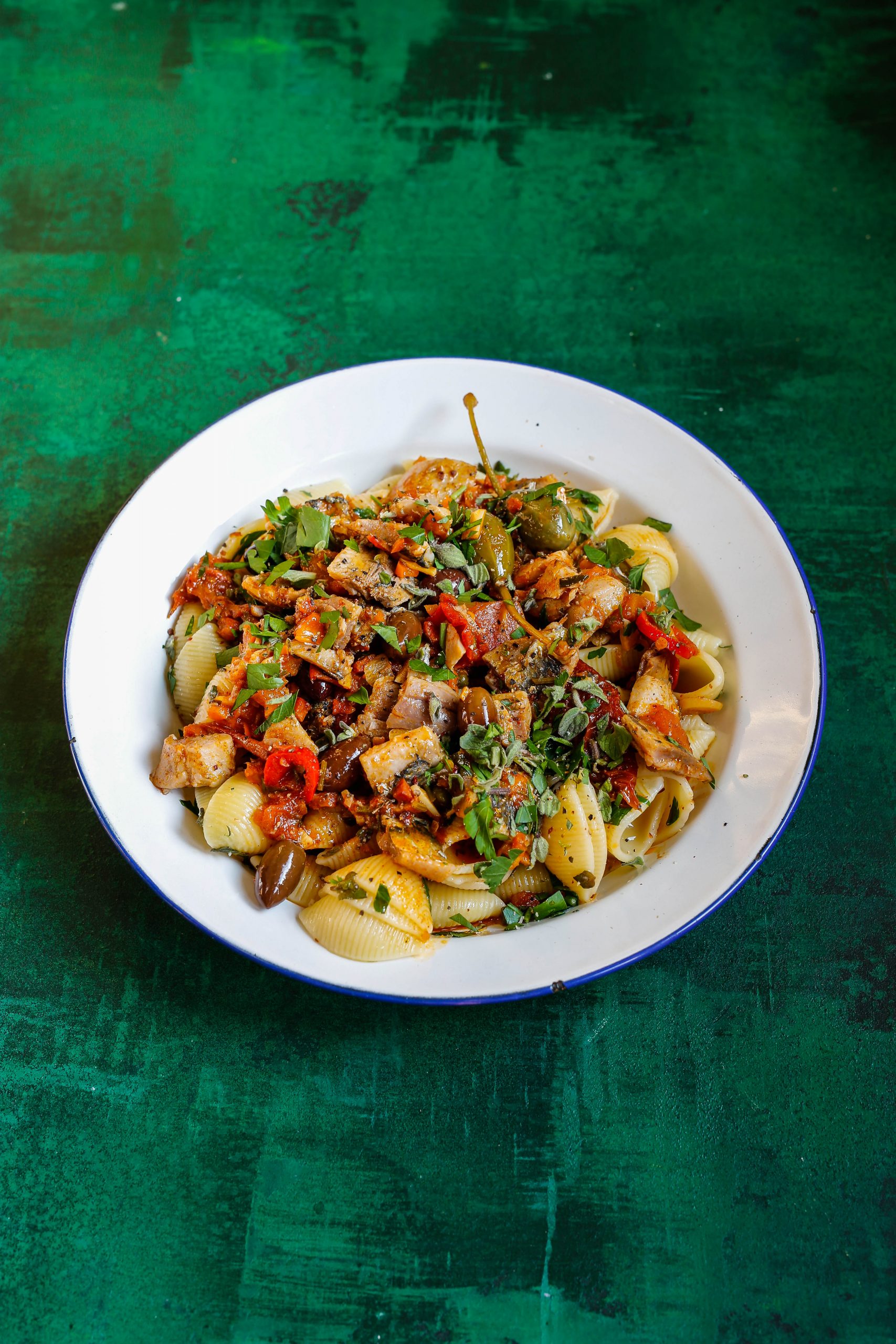 Method:
Heat oil in a pan and add in garlic, shallot, pepper and capers. Sauté on a medium heat for 4-5 minutes.
Then add in your chilli, oregano, sun-dried tomatoes and olives. Increase the heat, cooking for 2-3 minutes and then add your chopped sardines into the pan.
Cook for a couple more minutes gently moving the content around the pan and then deglaze with a good splash of white wine. Follow immediately with chopped tomatoes. Bring back to the boil and allow to simmer for a few minutes before serving.
Season your sardine pasta sauce to taste with salt and pepper and mix with cooked pasta and a drizzle of olive oil.
Garnish with chopped parsley or fresh oregano.