Stevenson soy swordfish

2 people

30
Ingredients:
1 steak of swordfish
1 tbsp sesame oil
1 tbsp soy sauce
½ tsp chopped chilli
½ tsp grated root ginger
2 limes
½ avocado
1 tbsp chopped coriander
½ pak choi
Pinch of seaweed salt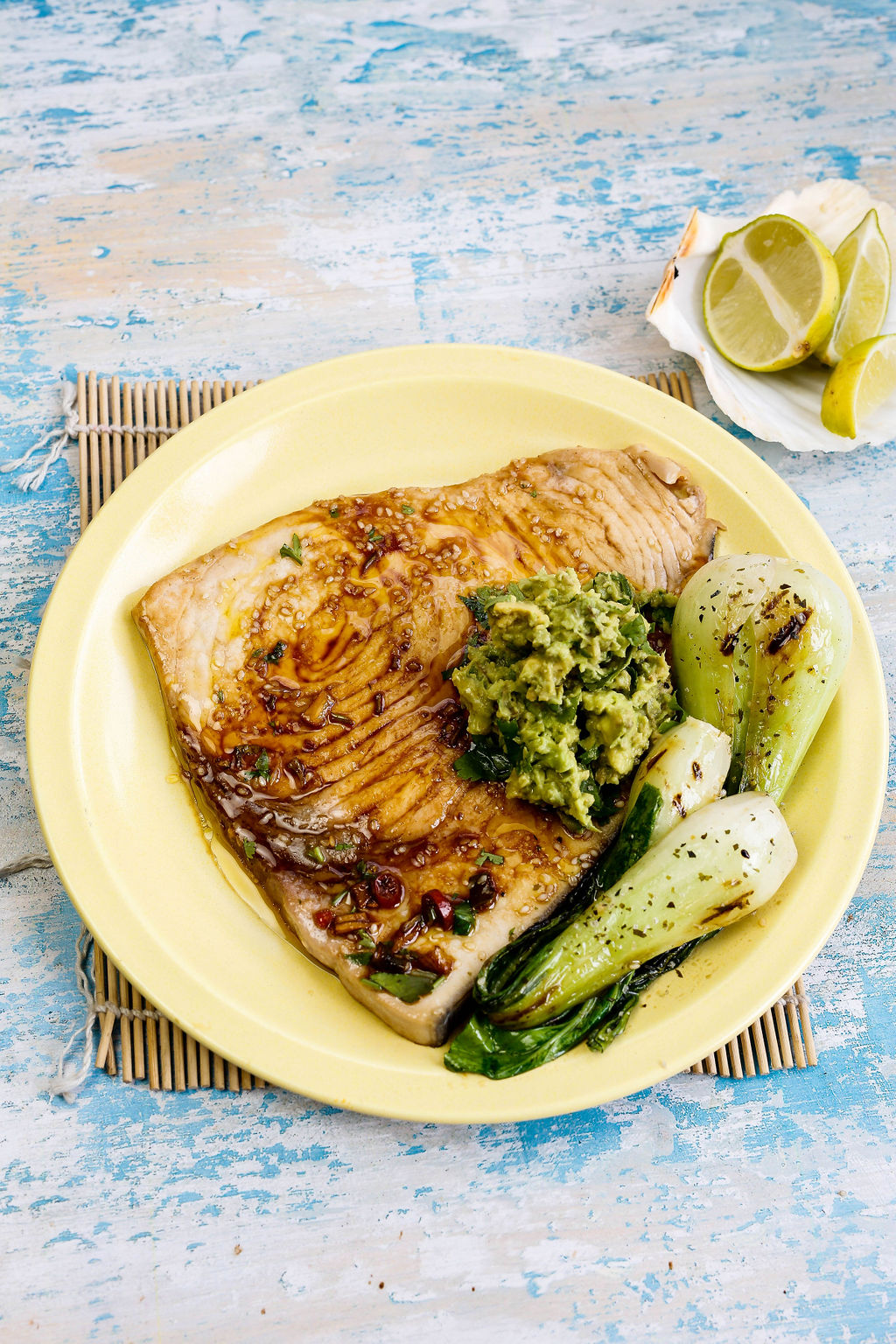 Method:
Marinade your steak in soy sauce, chilli, ginger and lime juice for 10-20 mins. Then heat your frying pan with some sesame oil.
Sear the steak for 2-3 minutes on each side and while it's cooking wilt the Chinese cabbage in a pan and season that with a pinch of seaweed salt.
Scoop out your avocado and mix with coriander.
Serve the swordfish with an extra drizzle of lime juice.