Soft shelled prawn cocktail

2 people

10
Ingredients:
 • 12 prawns
• 6 little gem leaves or iceberg lettuce
• 50ml Mayonnaise
• 50g tomato ketchup
• Squeeze of lemon juice
• Dash of Worcestershire sauce
• 1tbsp of olive oil
• 1tsp smoked paprika
• Sprigs of fresh oregano
• Sprinkle of sea salt
• 2 tbsp balsamic pearls or lumpfish caviar [optional]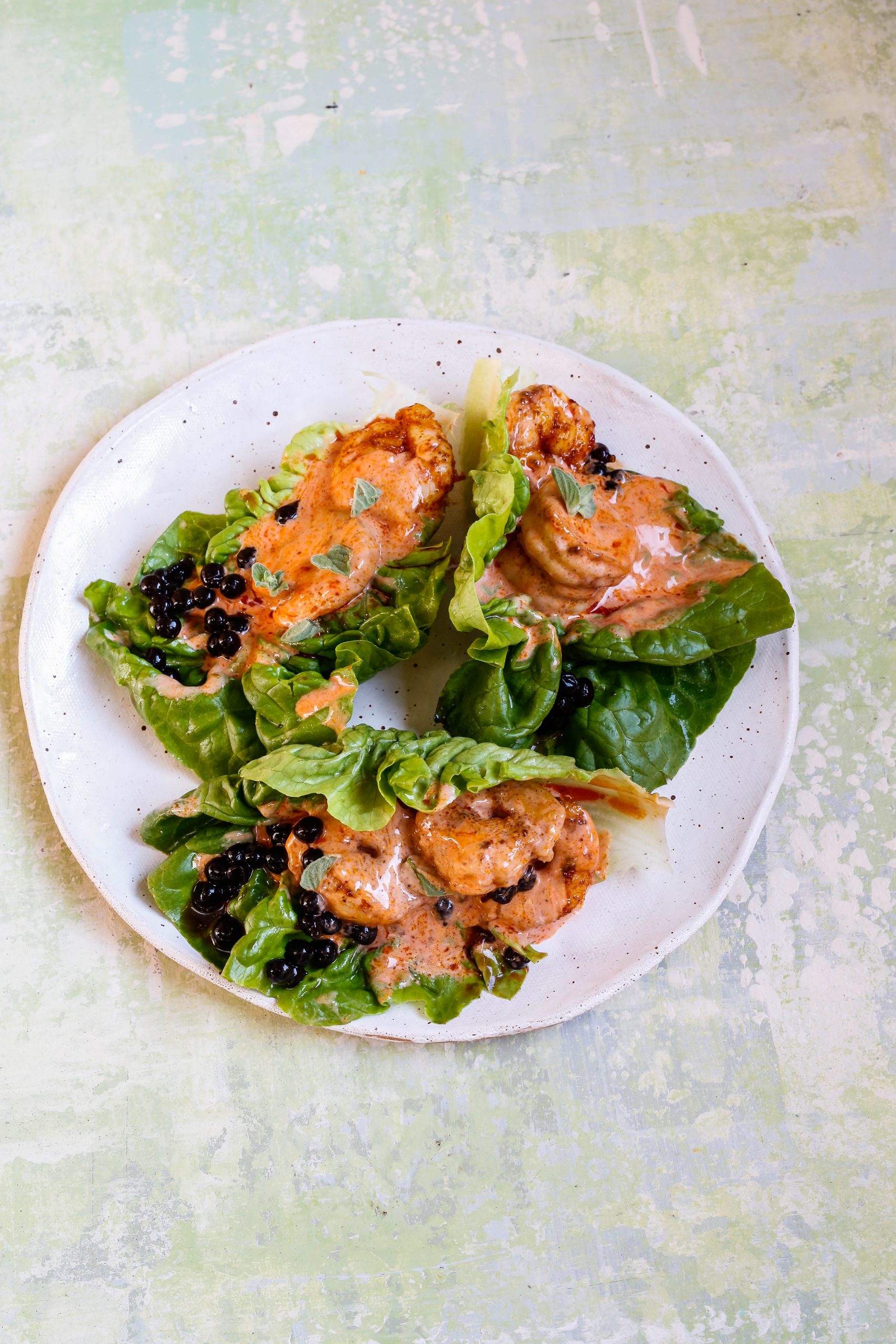 Method:
1.  Start by mixing your prawn cocktail sauce with a whisk Season to taste, with a few drops of Tabasco, if you like a little spice. Mix the mayo, ketchup, Worcestershire sauce and lemon and keep to one side. This is your Marie Rose sauce.
2. In a pan, heat your oil and cook your prawns for 4-5 minutes, sprinkled with smoked paprika and a pinch of sea salt.
3. While still warm pour the prawns and spiced oil into the Marie Rose sauce and mix together.
4.  Serve warm, spooned into little gem salad leaves. Garnish with torn oregano, balsamic pearls or lumpfish caviar for a bit of luxury.