Salmon kievs

2 people

25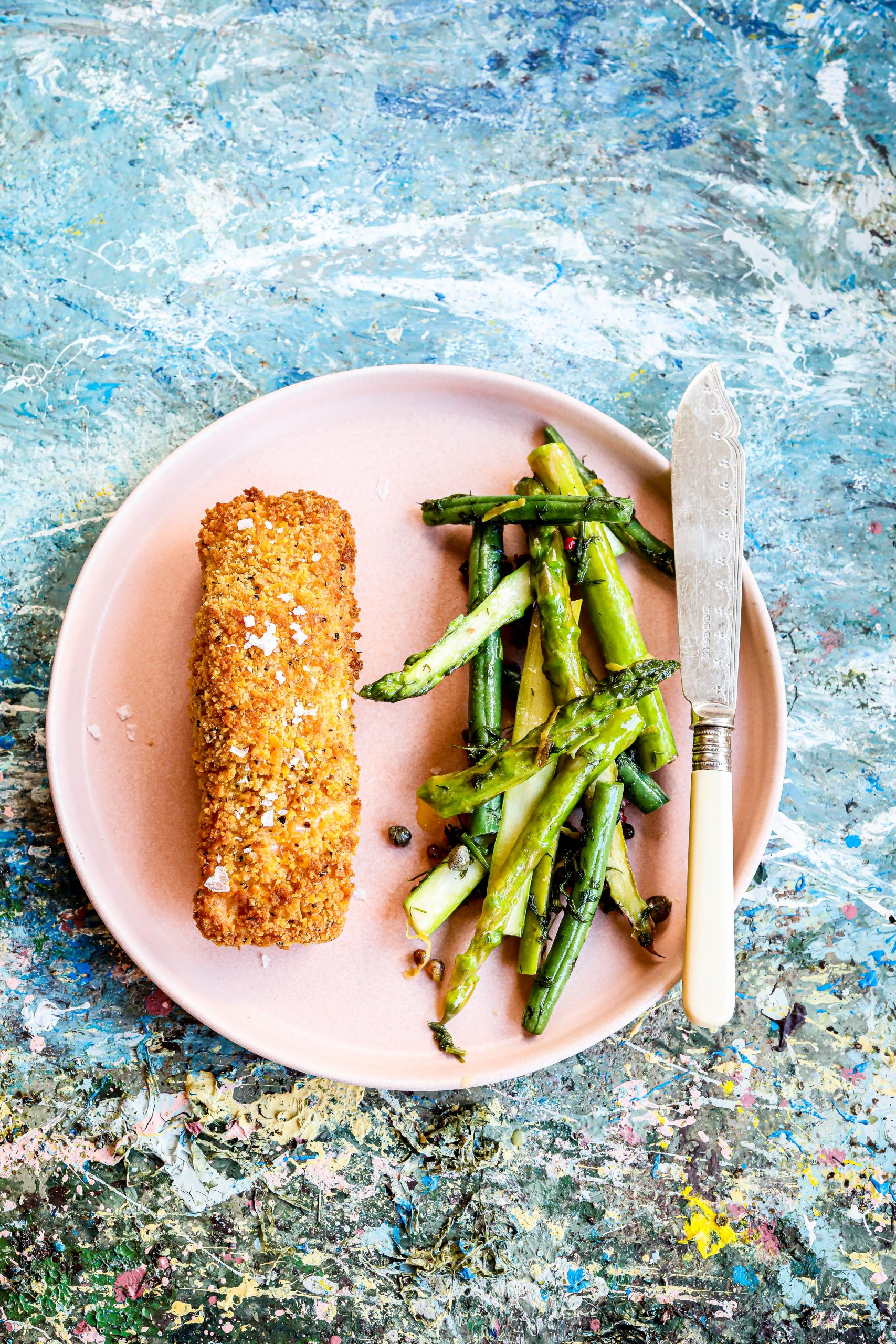 Method:
Remove your butter from the fridge before you start this recipe and preheat your oven to 180˚C.
Using a fork whip your butter together with herbs and garlic and then roll into a small sausage shape and place in the freezer to harden for 15-20 mins.
Remove the skin from you salmon and in the largest part of the fillet make an incision with a small knife. Then slice your butter into two small sections and stuff it carefully into the middle of your salmon.
Dredge the salmon in flour, then coat in beaten egg and finally roll in breadcrumbs. Repeat this to double pane so that the butter hole is covered.
Heat your oil to 180˚c and fry the salmon kiev for 2-3 minutes until the breadcrumbs start to turn golden. Then transfer to a lined baking tray and cook for 10-12 mins.
Serve with asparagus, green beans and lemon.