Sage, pine nut and kale scallops with chilli oil

2 people

10
Ingredients:
2 scallops in shells 

Small handful of chopped curly kale 

1 tsp pine nuts, toasted 

8 sage leaves 

1 tbsp chilli oil 

Pinch of sea salt and cracked black pepper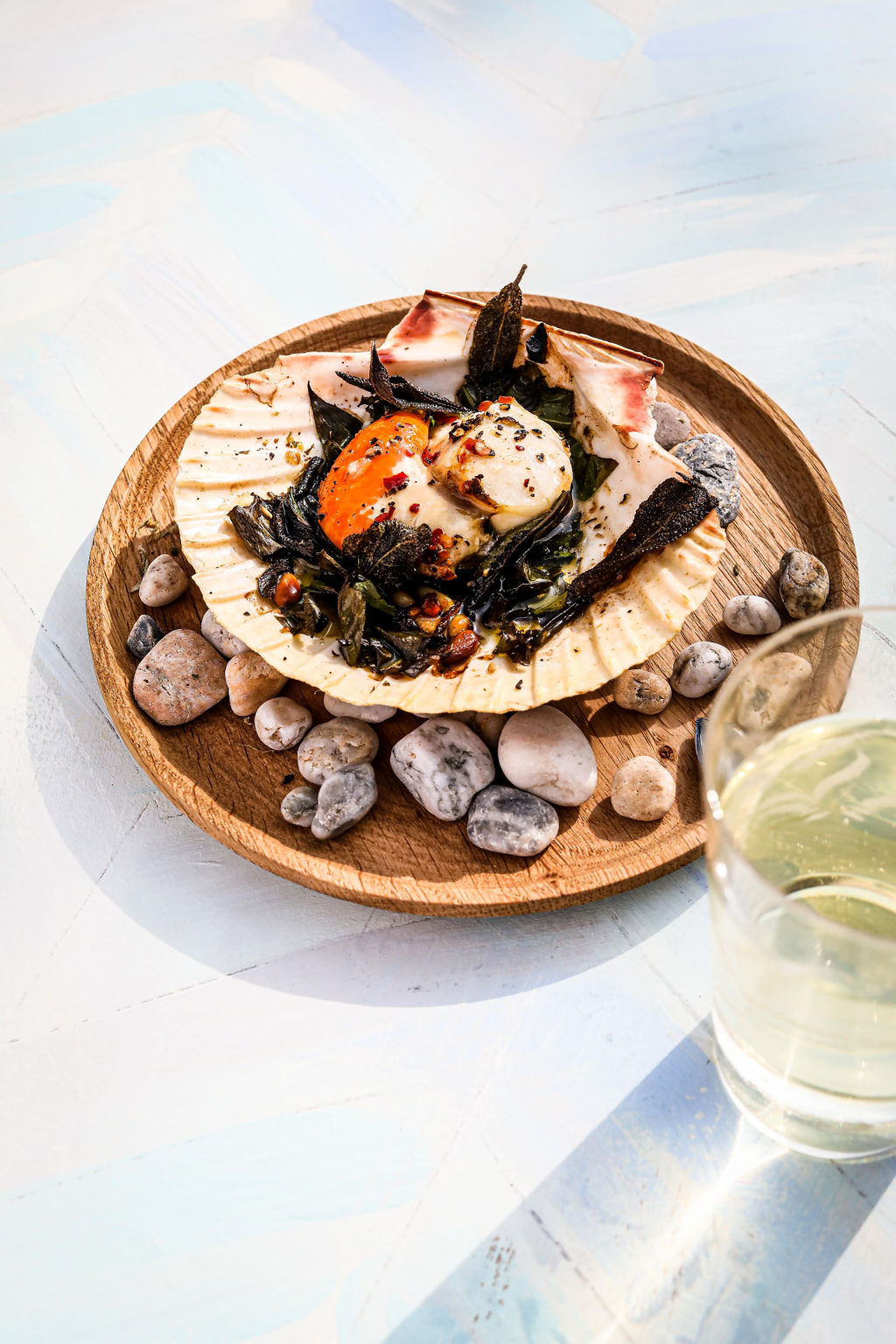 Method:
Massage the kale in a bowl for 2-3 mins to tenderise the leaves and soften the fibres  and then combine with toasted pine nuts and sage leaves.  

Toss the scallops in the bowl with a good glug of chilli oil and season well with salt  and pepper.  

Then transfer all ingredients to the scallop shells and roast in a preheated oven at  200˚C for 6-8 mins. Garnish with a little grated parmesan.