Return of the Mac Burger

2 people

30
Ingredients:
2 fillets of mackerel, sliced in half

1 tbsp vegetable oil

Pinch of sea salt and cracked black pepper

Small handful of spring greens

2 tbsp garlic mayo

2 burger buns

For the chilli pickles

1 carrot, finely sliced

1 tsp capers

½ red onion, finely sliced

½ tsp chilli flakes

70ml white wine vinegar

30g sugar

30ml boiling water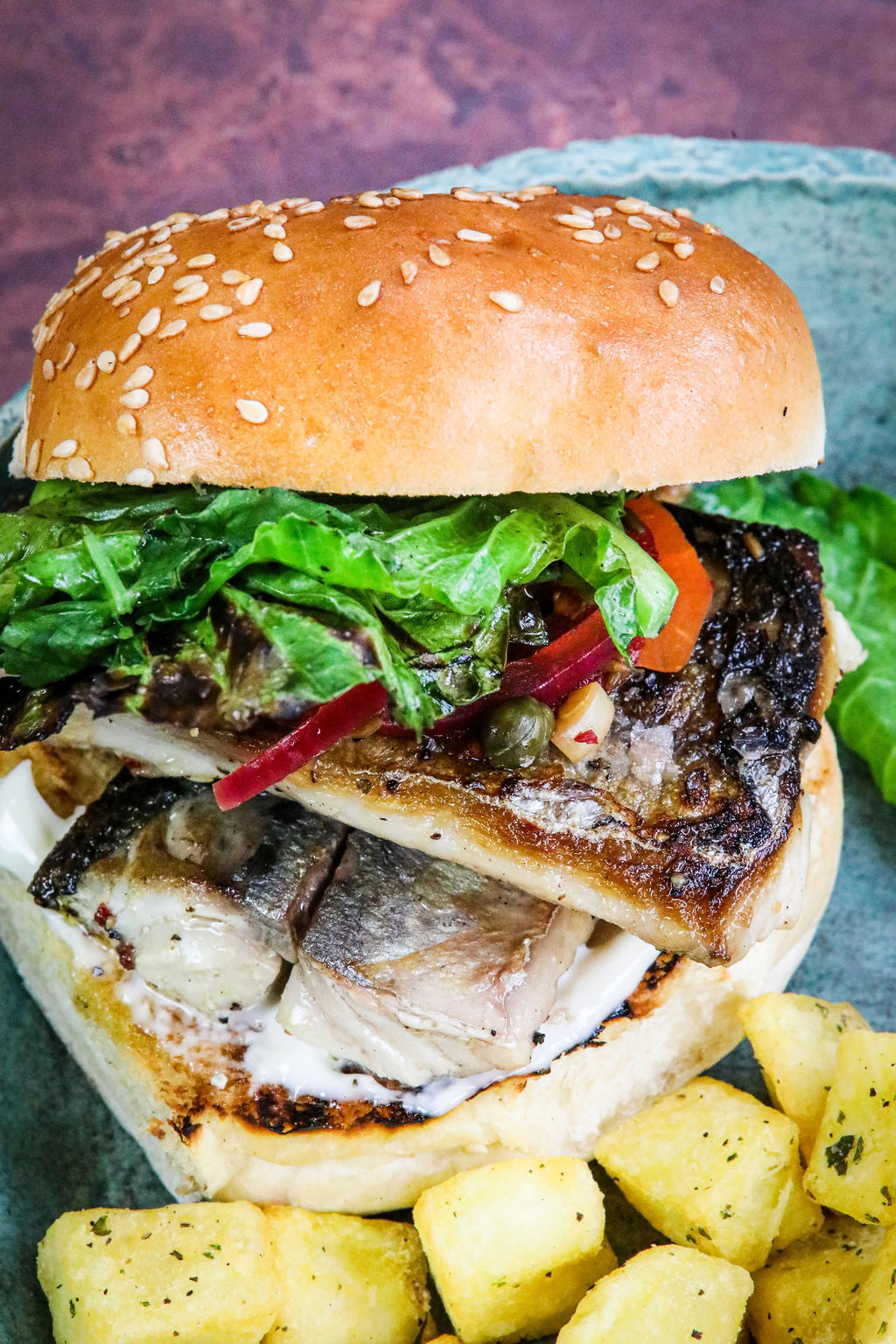 Method:
Pickle your carrots, capers and onion with a hot solution of spiced vinegar, water and dissolved sugar. Allow to soften in the hot pickle for 10-15 mins and then drain.

Char your spring greens for 3-4 mins in a dry pan and then once wilted toss with a little oil, salt and lemon to season.

Season your mackerel fillets with salt and pepper and heat a little oil to fry in a non-stick pan. Place the fish into the hot pan skin side down first. Allow to cook for 3 mins and then turn over to cook the flesh side of the fillet. 

Toast your burger buns and spread the base with garlic mayo. Then position your cooked mackerel topped with pickles and spring greens. Serve with chips and extra pickles.