Rendang monk curry

4 people

30
Ingredients:
500g diced monk fish
250ml coconut milk
2 tbsp coconut oil
2 tbsp Rendang curry paste [or red Thai sauce]
2 carrots, peeled and finely sliced
1 stick of lemongrass
2 cloves of garlic, grated
1 tbsp of root ginger, grated
Handful of sugar snap peas and baby sweetcorn
1 tsp soy sauce
2 courgettes, spiralised into noodles or substitute with rice noodles
Bunch of Thai basil to garnish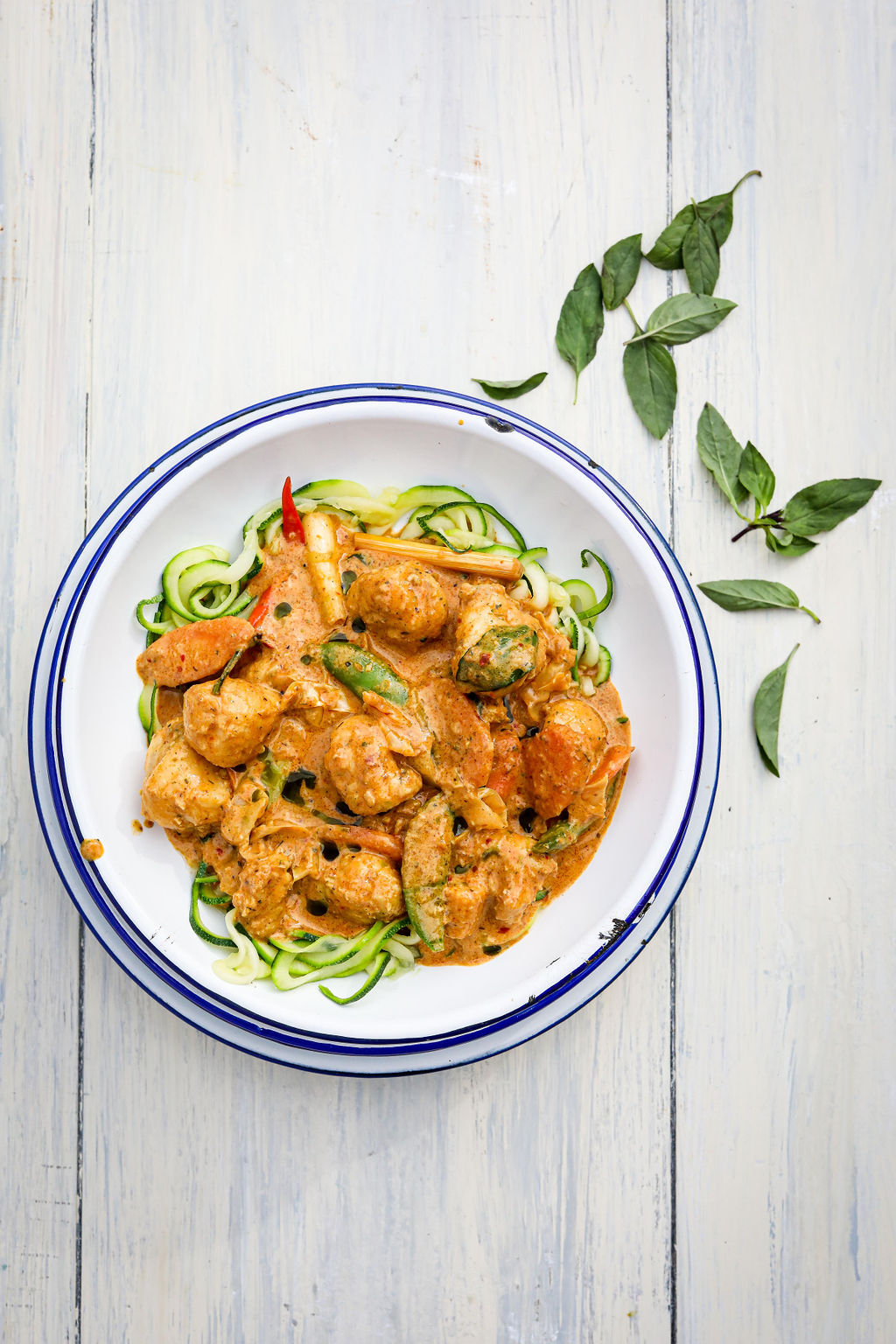 Method:
In a large wok heat your oil and start cooking your monk, garlic and ginger with carrot, peas and sweetcorn. Stir in your curry paste and cook for 5 mins.

 

Next pour in the coconut milk and lemongrass. Reduce the heat and simmer for 10 mins. Season with a drizzle of soy sauce and finish the curry by stirring in Thai basil leaves.
For the courgettes blanche in boiling water for 2 mins and then drain.

 

Serve a portion with a couple of generous ladles of rendang monk curry on top.