Pickled mackerel flatbreads

2 people

15
Ingredients:
1 mackerel fillet, sliced into two strips

100ml cider vinegar

1 tbsp caster sugar

1 tsp sea salt

1 tsp pickling spices – peppercorn, fennel, cumin, mustard seeds, chilli flakes

50ml hot water

½ red onion, finely sliced

2 tbsp pomegranate seeds

Handful of rocket, samphire and mint leaves

2 tbsp natural yogurt

Small bunch of wild garlic and flowers [when not in season use mint]

2 flatbreads to serve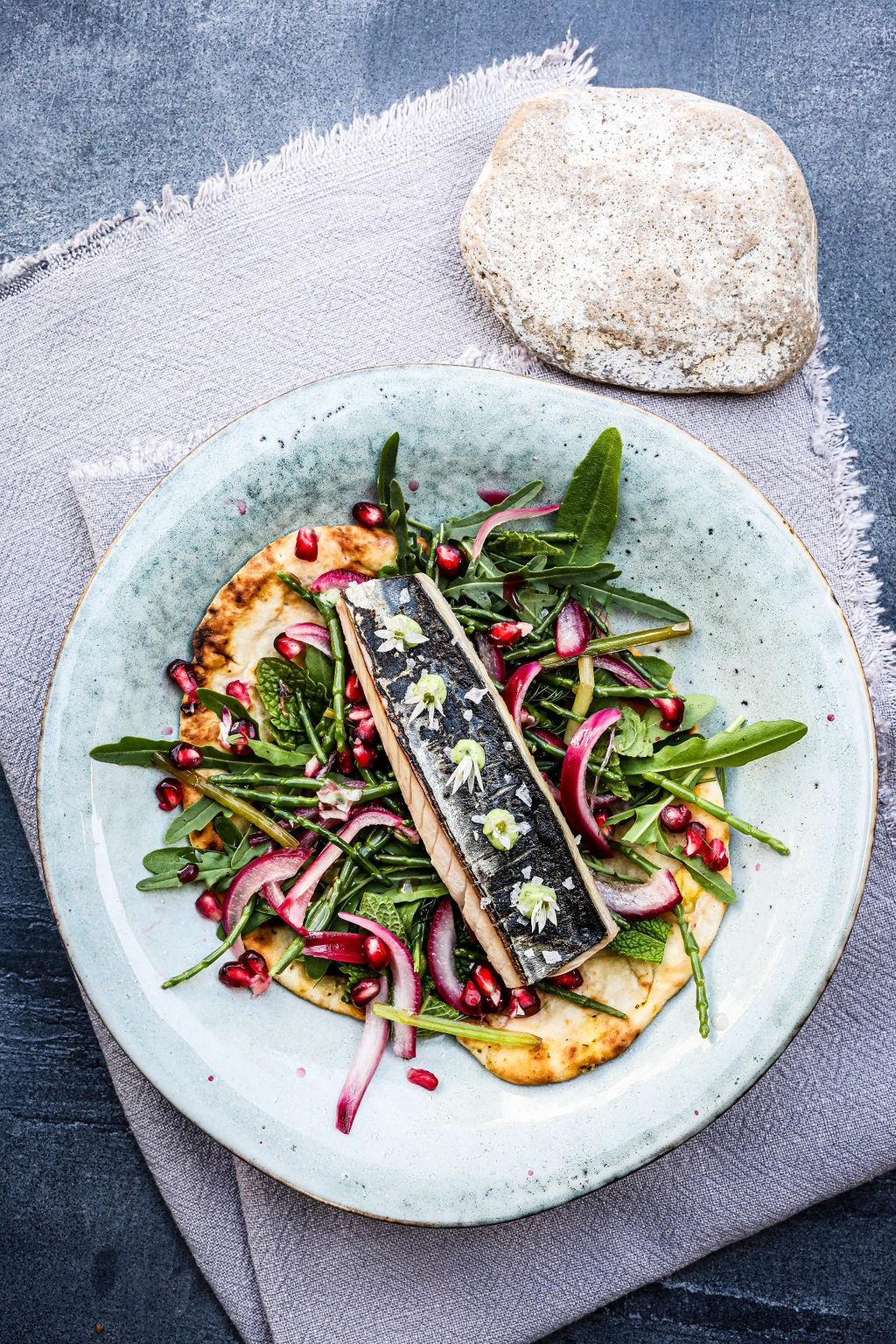 Method:
Start by preparing your vinegar pickling solution. In a small saucepan heat your vinegar, sugar, salt and spices until almost at boiling point. Then dilute with some boiling water and leave to cool for 3-4 mins. 

Slice your mackerel and submerge with your red onions in the warm pickle. It should not be scalding hot but warm to touch. Allow to pickle for at least an hour in the fridge.

Torch your mackerel after removing from the pickle to char the skin for some texture and umami depth and top your flatbread with a rustic chopped green salad. Place your mackerel and pickled onions on the salad and top with some dots of wild garlic yogurt, edible flowers and a pinch of sea salt. Sprinkle with pomegranate seeds to garnish.