One pot hake and Cornish new potato bake

2 people

25
Ingredients:
 INGREDIENTS: 
• 2 fillets of hake 
• 6-8 New potato, evenly sliced thin 
• 1 Shallot, thinly sliced 
• 1 tbsp Capers 
• 1 tbsp Parsley, chopped 
• 2 tbsp Olive Oil 
• 1 tsp Sea Salt 
• Wilted greens and lemon to serve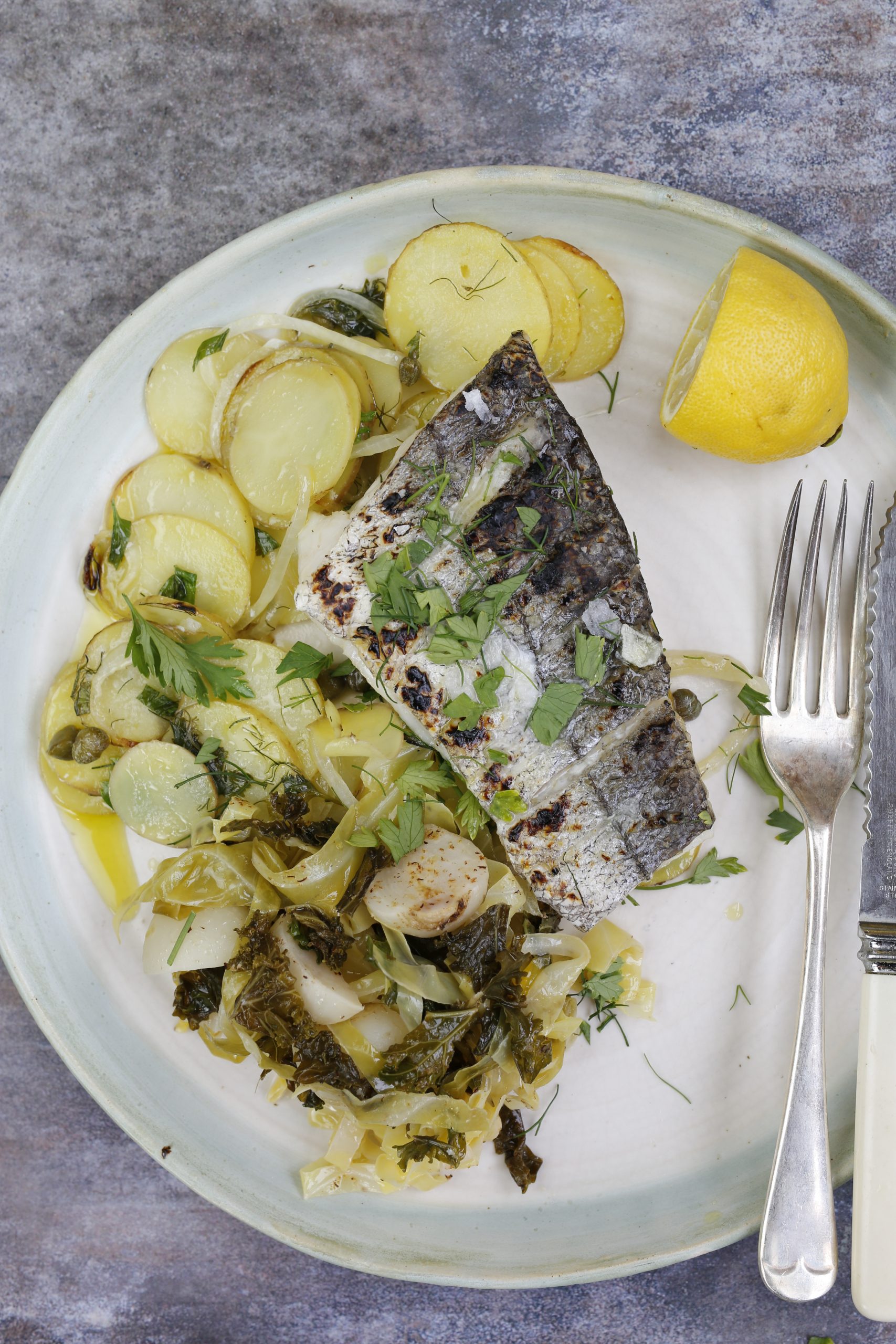 Method:
1. Preheat your oven to 180˚C. Arrange your sliced potato, onion and capers in an oven proof dish and cook for 10-15 minutes. 
2. Next score your hake and brush with olive oil. Season and place skin side up on top of your potatoes. Bake for 10 minutes and serve with chopped parsley, lemon juice and wilted greens. For the greens try grating nutmeg and cooking some summer turnip or radish in butter.