Mussels with fennel & basil

2 people

30
Ingredients:
1 kg Cornish Mussels

8 sundried tomatoes 

½ fennel bulb, sliced

4 cloves of garlic, roughly chopped

100ml white wine

½ can chopped tomatoes

1 tbsp olive oil

Pinch of Saffron

12 basil leaves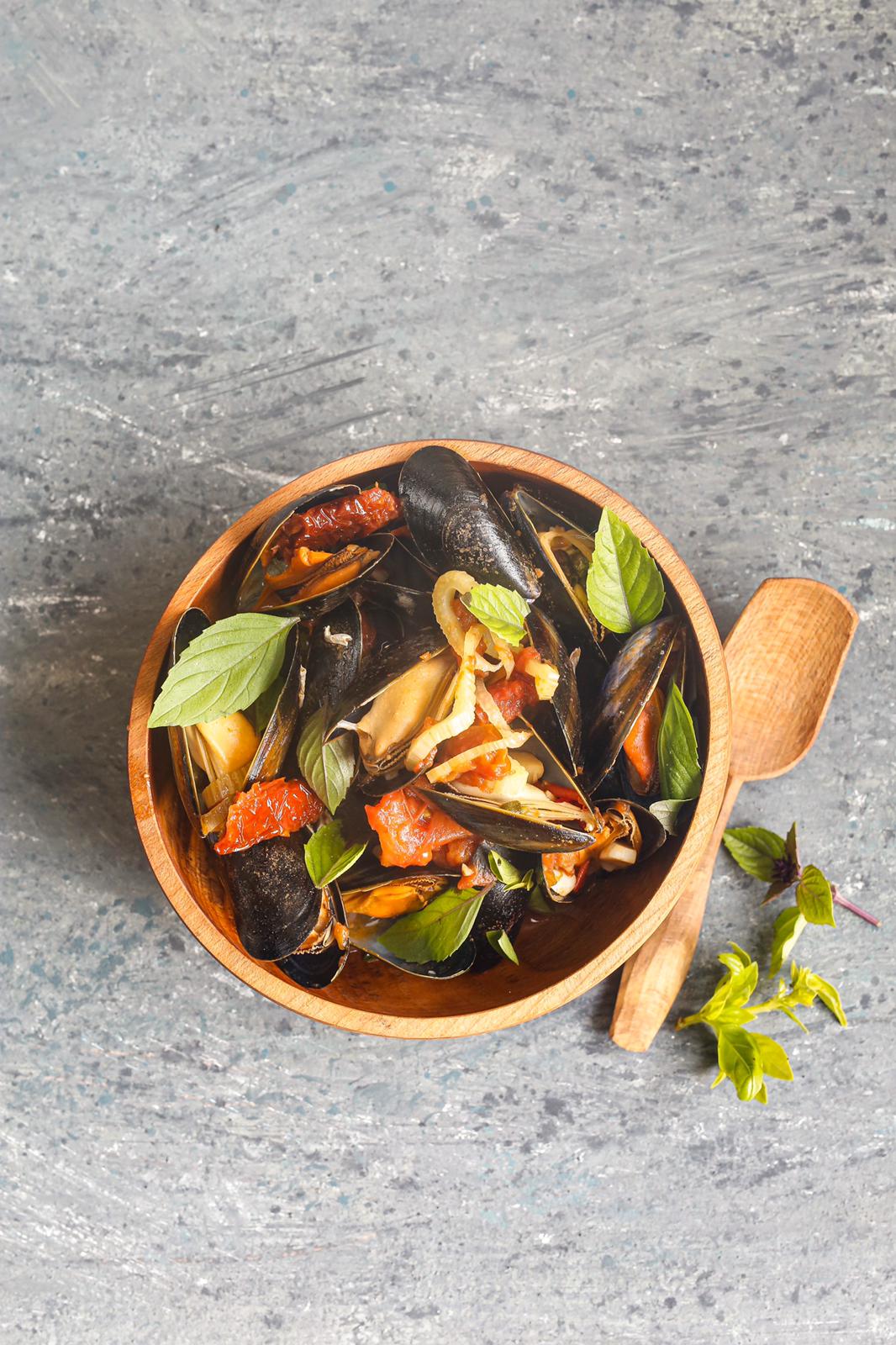 Method:
Start by

picking through your mussels and discarding any that don't close after agitating them in a colander. In a large saucepan heat your oil and sauté your garlic, sundried tomatoes, saffron and fennel in oil for 4-5 mins to soften.

 

Add your mussels and white wine and steam with the lid on for 3 mins. Then add in your chopped tomatoes. Cook until the tomato and wine broth

returns

to boiling point and all the mussels are open. 

 

Garnish with plenty of torn basil leaves and season to taste.