Monkfish tacos

2 people

20
Ingredients:
400g monkfish medallions
1 tbsp lemon pepper seasoning
1 tbsp olive oil
For the Guac:
1 ripe avocado
1 lime
1 tbsp chopped coriander
¼ red onion, finely diced
1 jalapeno, finely diced [optional]
To Garnish:
Pink pickled onions
Shredded lettuce
Samphire
8 Flour tortillas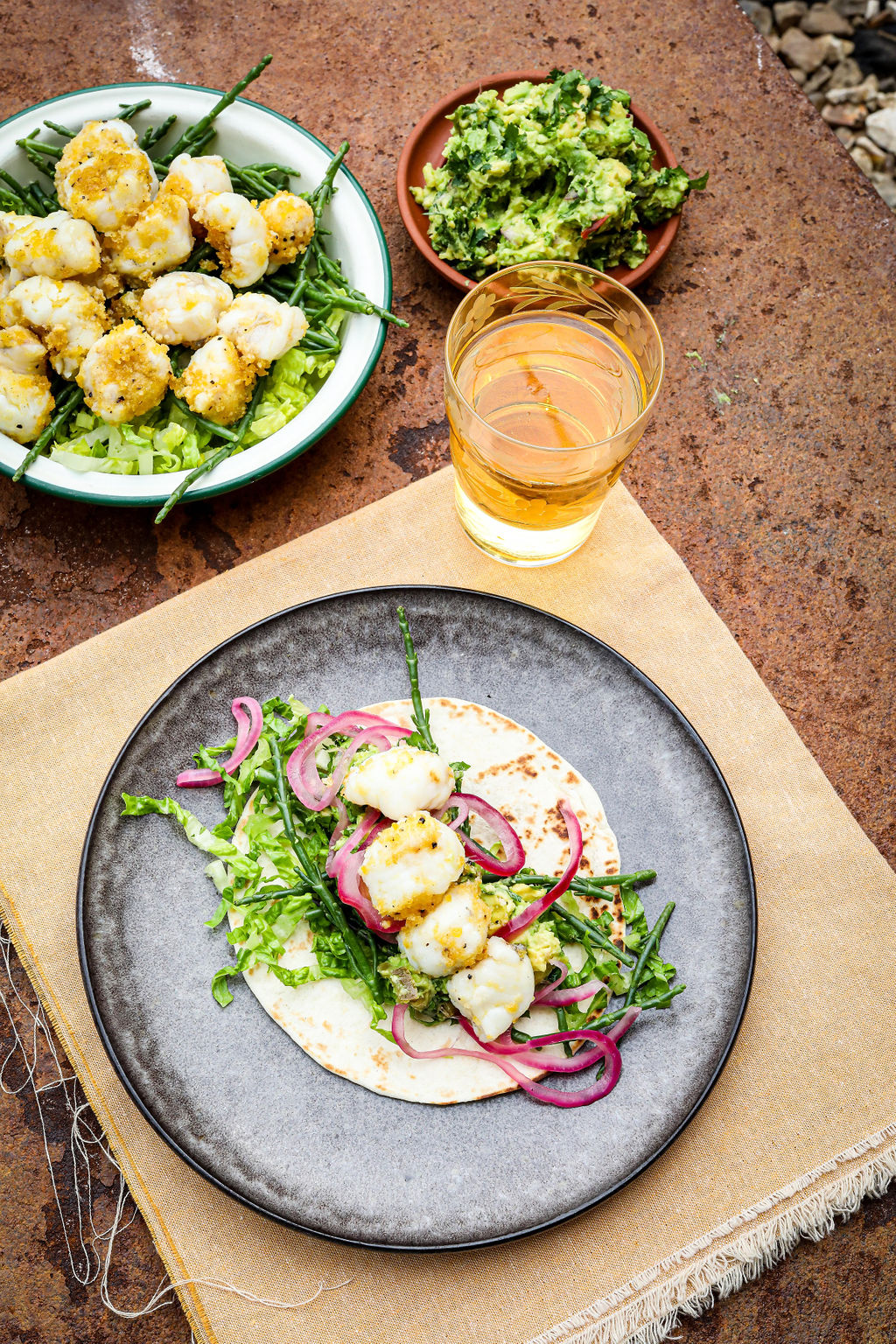 Method:
Fry or grill your monk fish with a lemon pepper rub for 6-8 mins until the fish is completely cooked.

 

Heat your flour tortillas in a pan for 1-2 mins on each side or cover in tinfoil and bake in the oven to warm through.
Make a basic guacamole by using a fork to mash ripe avocado. Combine the smashed avo with lime juice, red onion coriander and jalapeno.
Garnish the monk fish tacos with pink onions, samphire, and lettuce.