Monkfish succotash

2 people

20
Ingredients:
400g Monk medallions
50g 'Nduja [substitute with chorizo or spicy sausage]
150g sweetcorn
100g pinto beans
100g edamame beans
1 tbsp smoked paprika
500ml veg stock
2 tbsp olive oil
1 tbsp chopped coriander
1 tbsp chopped chives
Pinch of sea salt and cracked black pepper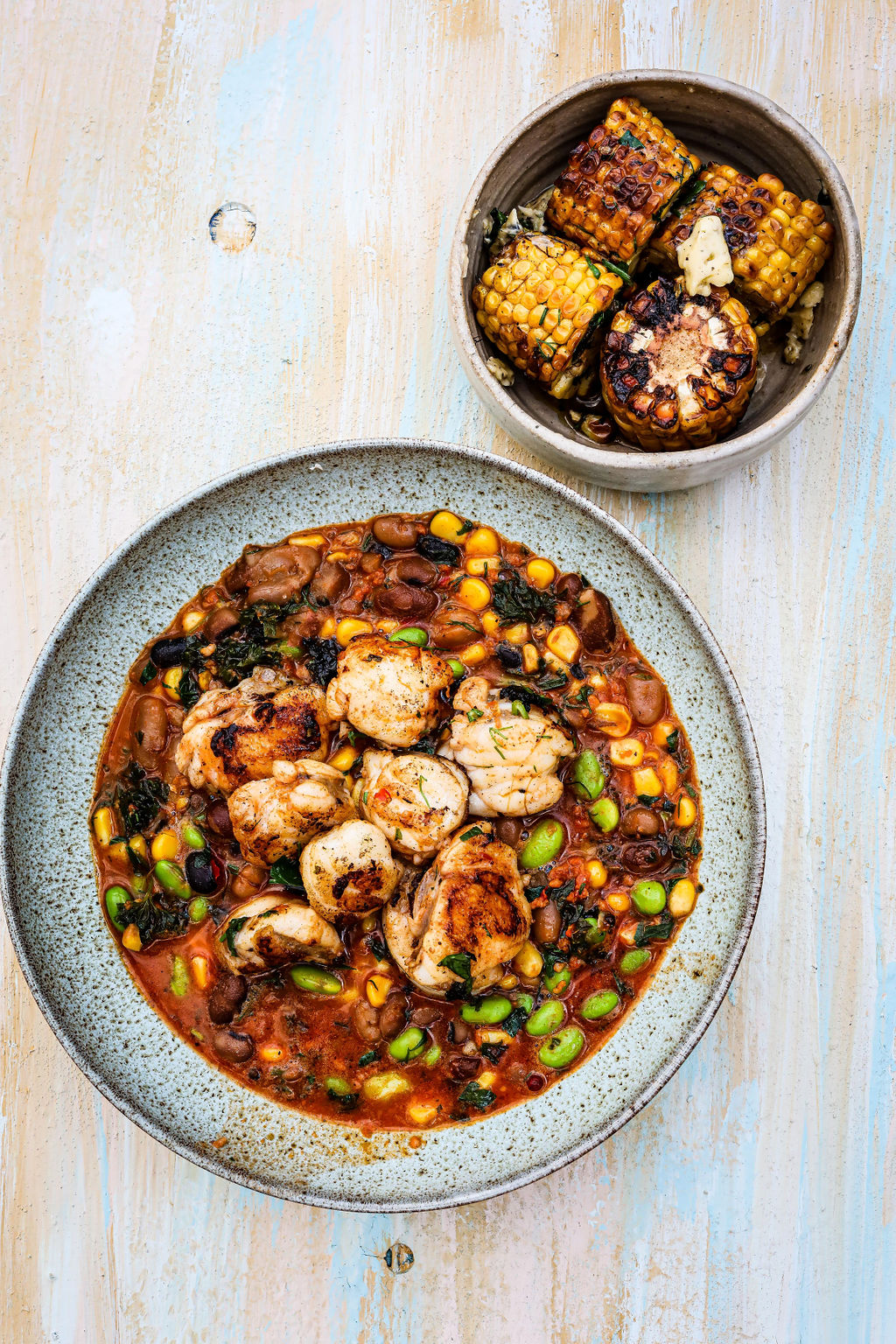 Method:
In a large pan heat your oil and add in your monk, paprika and spicy sausage. Cook for 4-5 mins on a high heat.

 

Then follow with corn, beans and stock. Reduce the heat and simmer the succotash for 10-15 mins on a medium heat.

 

Finish with freshly chopped herbs. Season to taste and serve with charred corn on the cob.