Monkfish Curry

2 people

45
Ingredients:
½ red pepper, thinly sliced
1 tbsp root ginger, sliced
2 tbsp fresh coriander, roughly chopped
2 tbsp yellow curry paste
1 red chilli, deseeded and finely sliced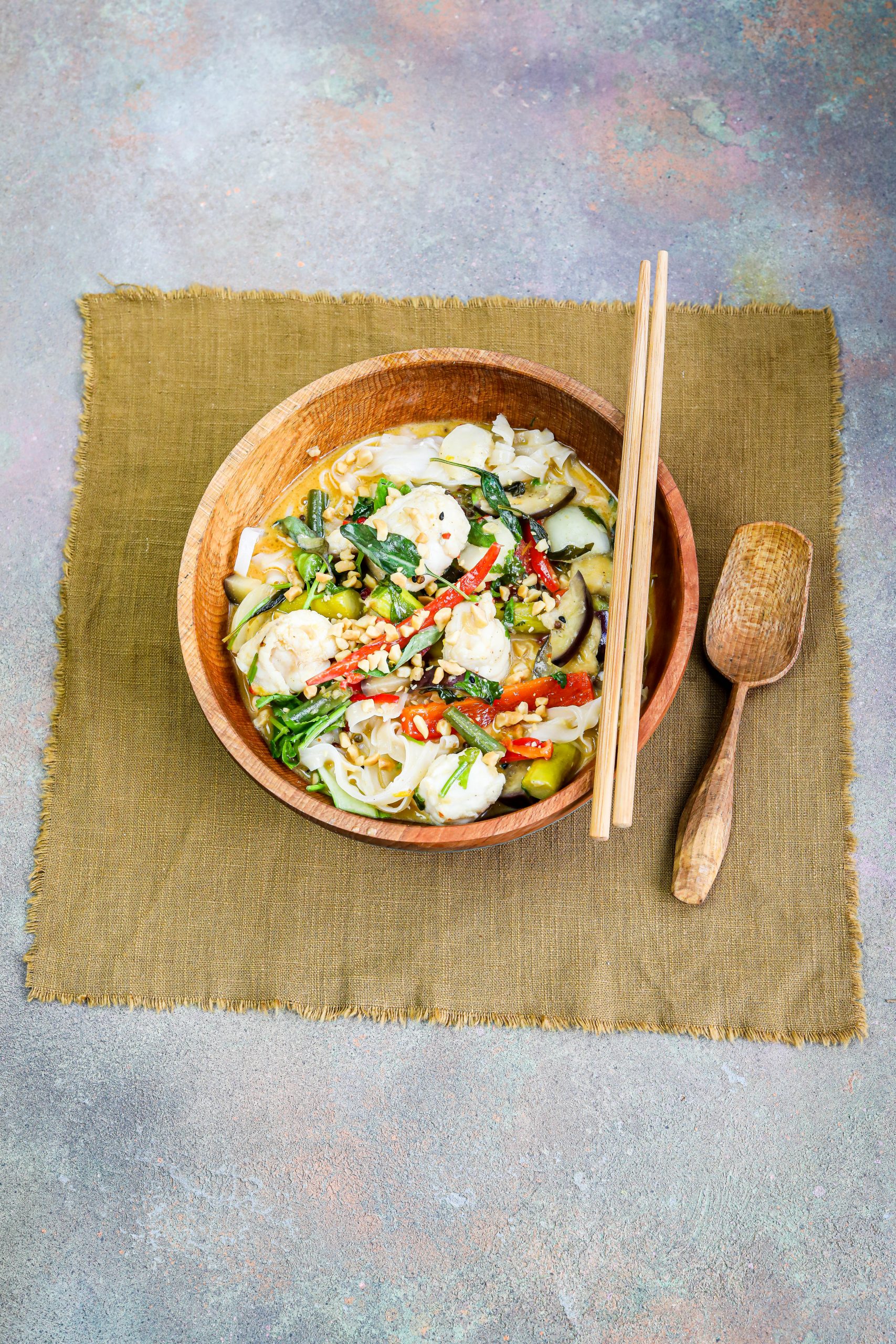 Method:
Heat sesame oil in a large wok and add in all of your ingredients except for the coconut milk, herbs, and Chinese cabbage.
Cook on a high heat for 5-6 minutes and then add in your coriander, thai basil and pak choi with the coconut milk.
Bring the monk fish curry back up to a boil and then turn off and serve with rice noodles.