Monk scampi

2 people

20
Ingredients:
400g Monkfish medallions
2 eggs, beaten
2 tbsp flour
Pinch of salt and cracked black pepper
100g panko breadcrumbs
Vegetable oil for frying
Pinch of sea salt
For the tartare sauce:
2 tbsp mayo
1 tsp capers
2-4 cornichons, finely diced
1 tbsp chopped dill
1 preserved lemon, finely diced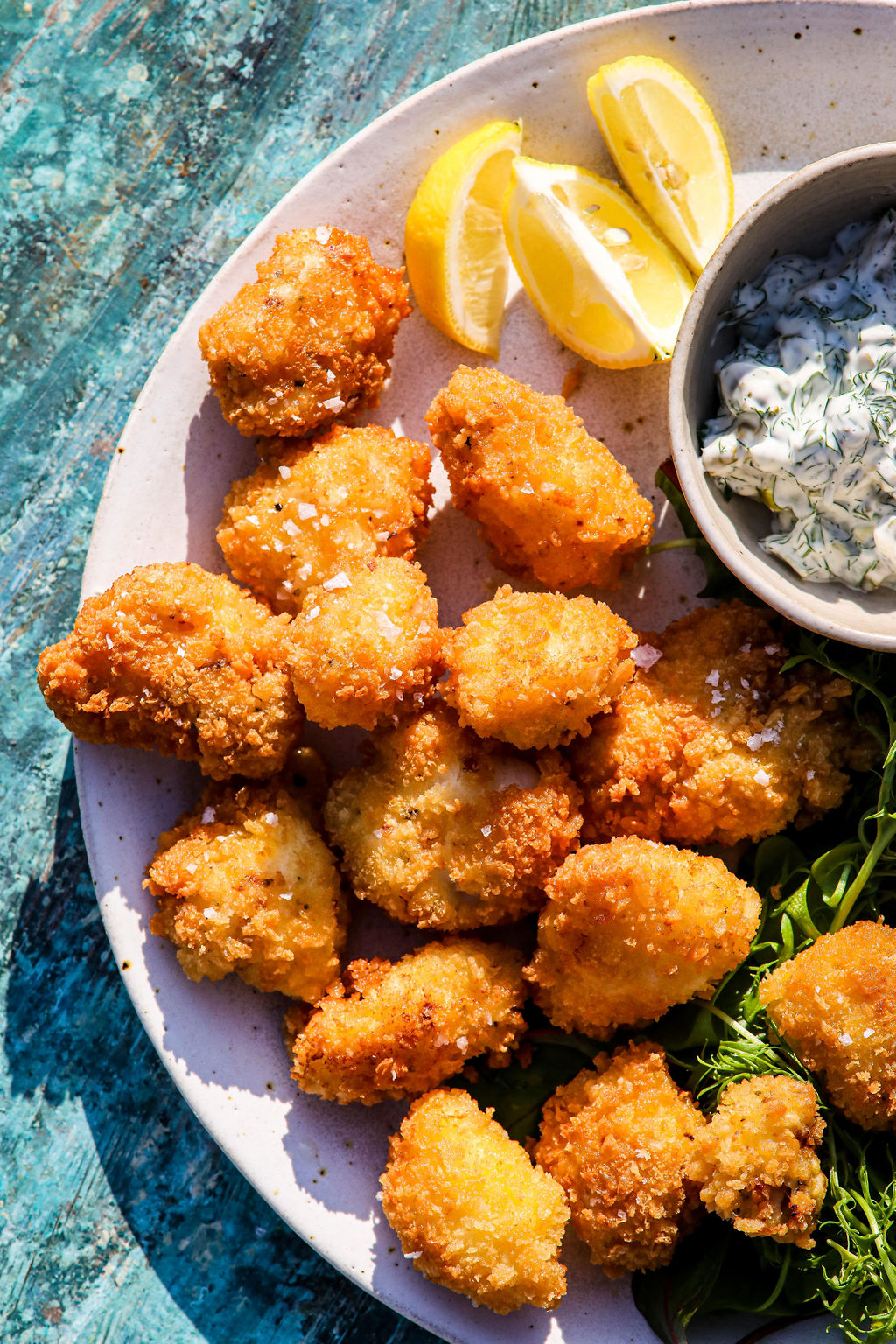 Method:
Toss your monk medallions into seasoned flour and until they are lightly coated. Then dip into beaten egg and finally coat in breadcrumbs.

 

Preheat your oil in a shallow frying pan until it reaches 180˚C and fry the breaded scampi in batches so that the temperature of your oil doesn't reduce too much. Fry for 5-6 mins until the breadcrumbs are golden brown and the fish is cooked. Remove from the oil onto a sheet of kitchen paper to soak up excess oil.

 

Garnish with salad leaves and a simple homemade tartare sauce made by combining mayo, capers, gherkin, herbs and lemon. Sprinkle the hot monk scampi with a pinch of sea salt before serving.