Mediterranean lemon sole

1 people

10
Ingredients:
2 fillets of lemon sole
50g sliced chorizo sausage
2 tbsp sundried tomatoes
1 tsp smoked paprika
1 tsp dried tarragon
1 tbsp olive oil
1 tbsp basil
½ tsp smoked sea salt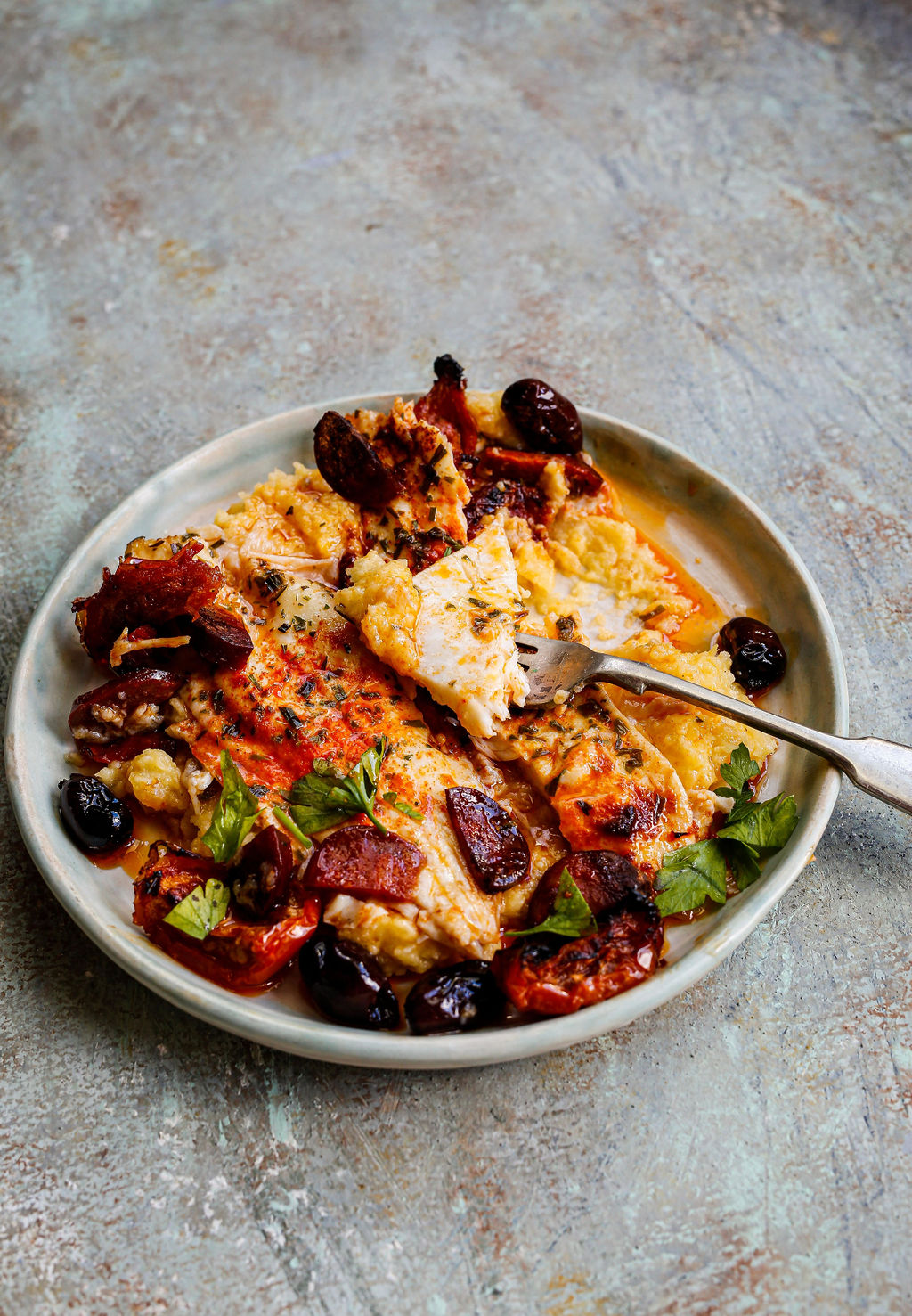 Method:
Preheat your oven to 180˚C and place your fish, chorizo, tomatoes and olive oil on a lined baking tray. Seasonyour fish with a pinch of smoked salt, tarragon and a dusting of paprika.
Bake for 8-10 mins and with a fish slice slide the cooked fish onto a plate with a bed of watercress. Garnish with fresh torn basil.