Mackerel tempura dippers

2 people

20
Ingredients:
1 mackerel, butterflied and chopped into fingers

1 tbsp plain flour

For the batter

85 g plain flour

150-200 ml sparkling water

½ tsp baking powder

Pinch of seaweed salt

Vegetable oil for frying

For the sauce

50ml soy sauce

1 tsp rice vinegar

½ tsp honey

1 spring onion, finely sliced

½ tsp sesame seeds

½ tsp chilli flakes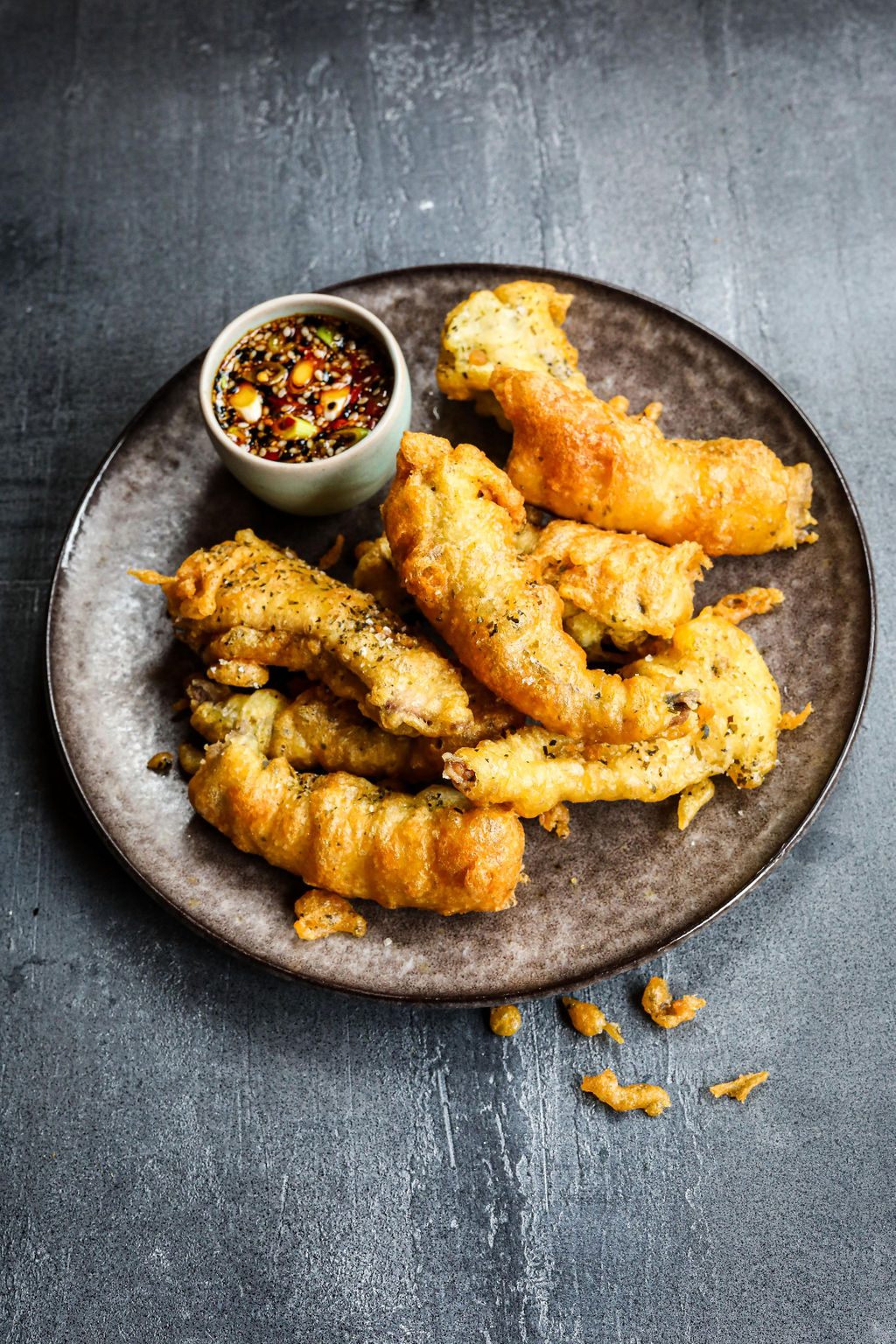 Method:
Slice your fish into small fingers sized portions and dust with some flour.

Make your batter by whisking the flour, baking powder, salt and sparkling water together into a smooth bubbly batter.

Heat your oil to 180˚C and then dip the floured fish into the batter and then gently place a few pieces at a time into the hot oil. Fry for 3-4 mins until golden brown.

Drain on a sheet on kitchen roll to remove excess oil and serve with a simple soy dipping sauce.