Mackerel Fish cakes

2 people

15
Ingredients:
1 mackerel, butterflied and roughly chopped

250g mashed potato

2 spring onions, finely sliced

1 tbsp coriander, finely chopped

1 tsp black sesame seeds

½ red chilli, deseeded and finely chopped

1 tsp root ginger, grated

2 tbsp plain flour

1 small egg, beaten

Pinch of seaweed salt

Vegetable oil for frying

To serve Chinese cabbage, cashews and soy sauce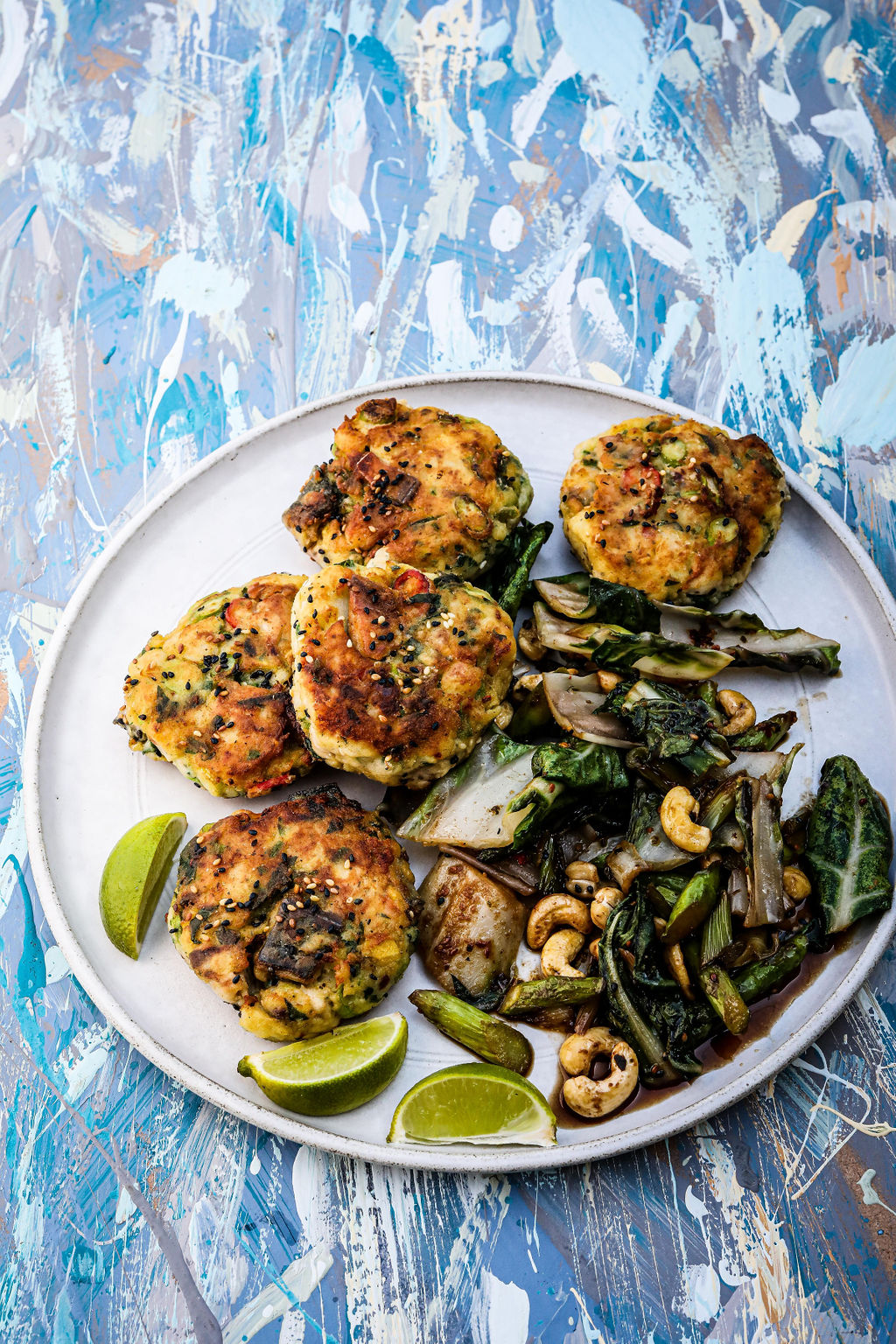 Method:
In a large mixing bowl combine all the ingredients and mix well. Then on a floured surface roll the fish cake mixture into equal-sized balls. 

Place the fish cakes into a non-stick frying pan with hot oil and gently press to flatten into patties.

Cook for 4-5 mins on each side until golden. Serve with lime juice and a stir-fried salad.