Mackerel and beetroot pasty

5 people

2
Ingredients:
For the filling:
2 mackerel fillets, roughly chopped

2 potatoes, diced 

1 shallot, finely diced

1 roasted beetroot, diced

1 tbsp horseradish sauce

1 tbsp dill, finely chopped

Pinch of sea salt and cracked black pepper
For the pastry:
500g plain flour

250g salted butter, diced

175ml beetroot juice

1 egg, beaten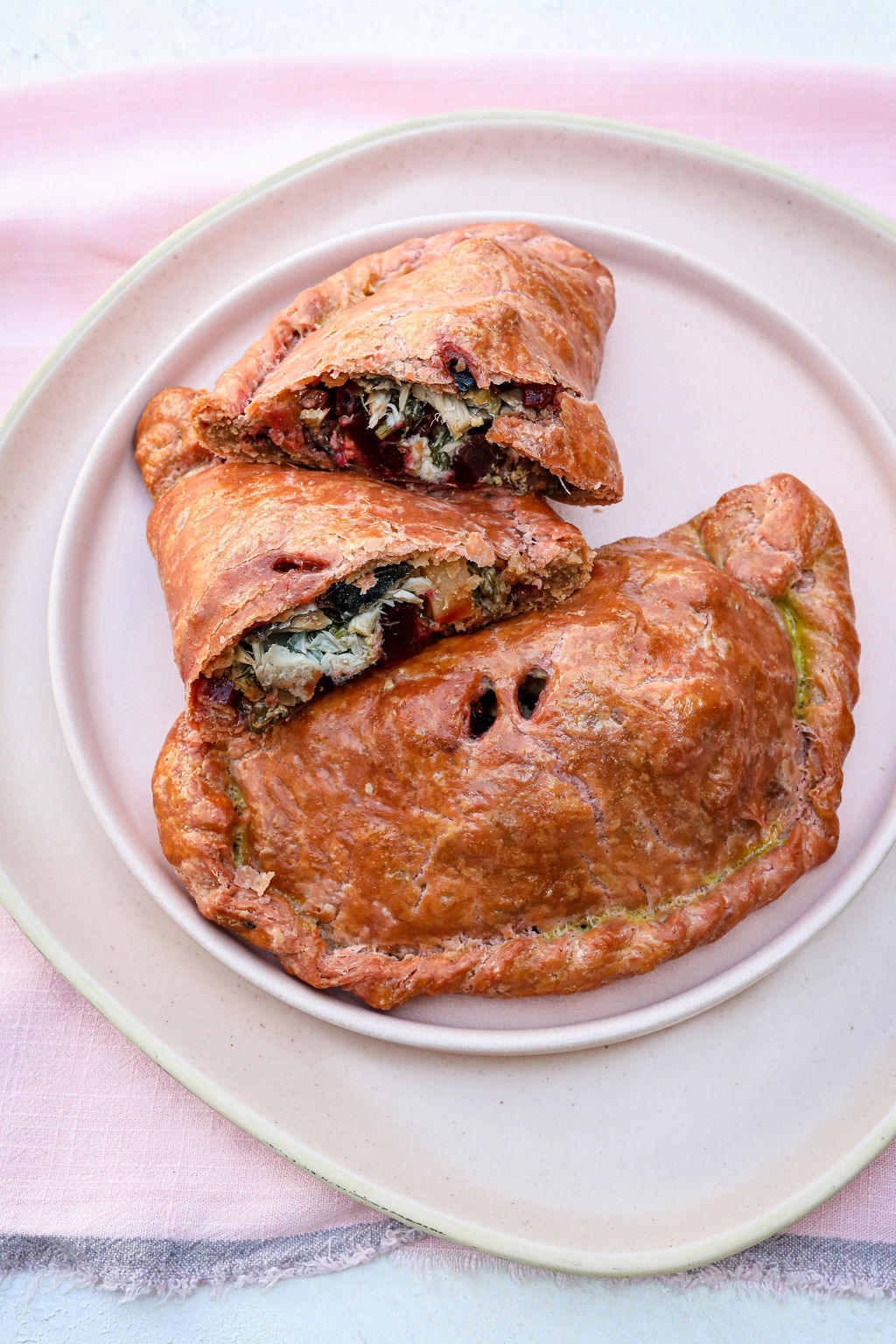 Method:
Make your shortcrust pastry by rubbing the cold butter and flour together into a breadcrumb texture. Then add in your beetroot juice and form a bright pink dough-like texture. Wrap and chill in the fridge for at least 1 hour.

Preheat your oven to 180˚C. For the filling stir all your ingredients together and gentle incorporate your chopped mackerel at the end to retain some shape rather than over stirring. Season and then set to one side while you roll out your pastry.

On a floured surface roll your beetroot pastry into circles approximately 20-25cm diameter. Use the trimmings as rework for a fifth pasty round.

Then place a generous handful of filling into the centre of each round. Fold the two edges together and crimp along the pasty using your thumb and index finger on your right hand to roll a rope shaped crimp whilst your left hand tucks the pastry in and guides your hand along the edge. Brush the pasties with beaten egg and bake for 35 mins at 180˚C.