Mac Tamales with burnt tomato salsa

4 people

3 hours
Ingredients:
1 large mackerel, fillets sliced into thin 8-10cm strips

Corn husks [substitute with baking paper or tinfoil]

100g polenta, cooked

4 tomatoes

1 lime, zest and juice

1 tbsp jalapeno, chopped

1 tbsp coriander, chopped

1 tbsp capers

Pinch of sea salt

1 tbsp sunflower oil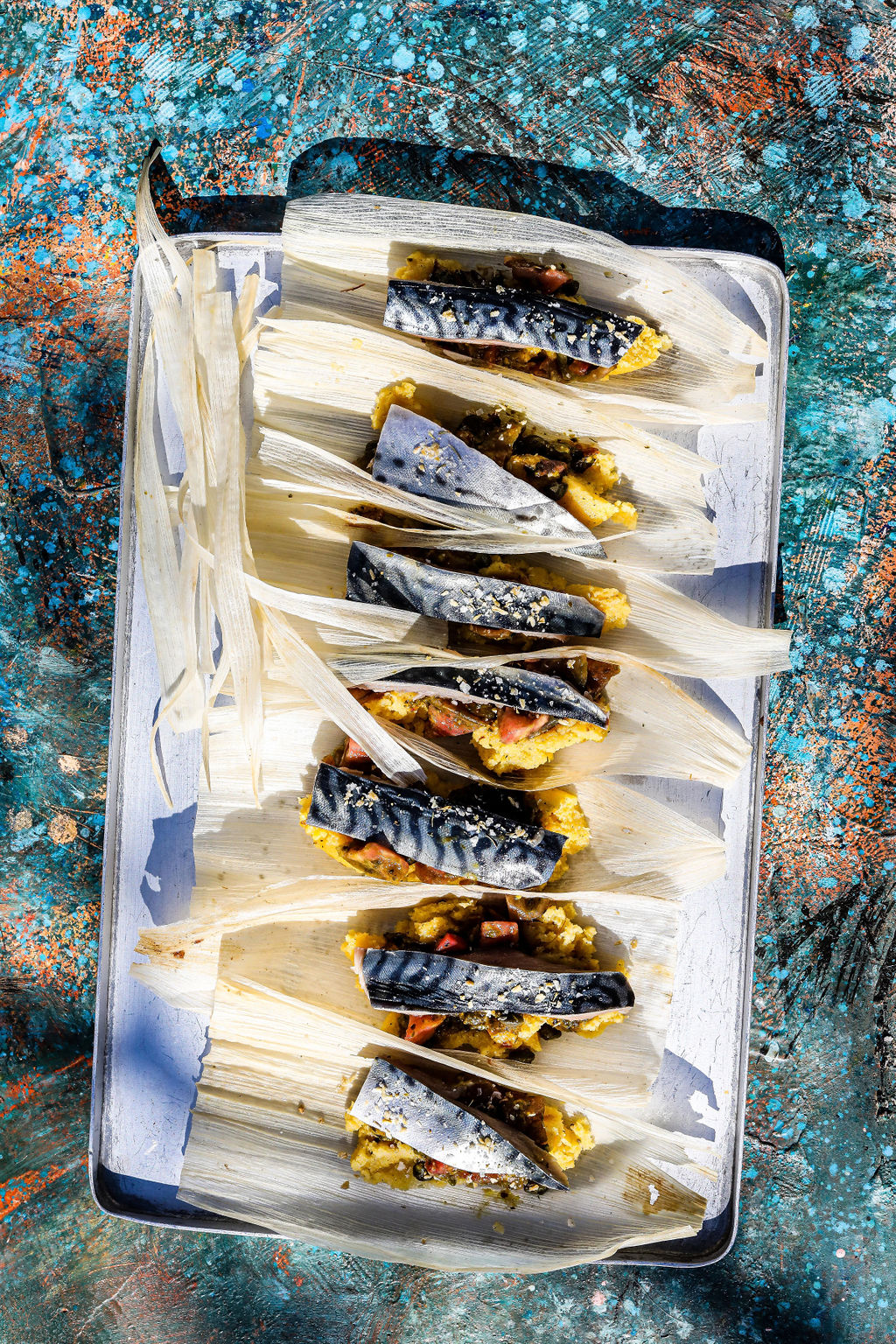 Method:
Soak your corn husks overnight beforehand or for at least 1-2 hours. In the oven roast your tomatoes whole on a high heat for 20-25 mins until they char and blacken. Alternatively hold them over a gas hob burner with a set of tongs to burn.

Then roughly dice your burnt tomatoes and mix into a salsa with jalapeno, lime, caper and coriander. Season to taste.

Cook your polenta with enough water to cover it in a pan until it softens and absorbs the water. Then build your tamales by spooning a teaspoon of the cooked polenta, topped with the same amount of salsa and then a strip of mackerel. Drizzle with a little sunflower oil and season with a pinch of salt.

Next roll your mackerel in the corn husk into a thin parcel. Tie both ends with a strip of corn husk and roast them in the oven for 12 mins.

Serve with extra limes on the side.