Lemon pepper scallops

2 people

10
Ingredients:
10 scallops

2 tbsp olive oil

Juice and zest of 1 lemon

1 tsp lemon pepper

½ tsp sea salt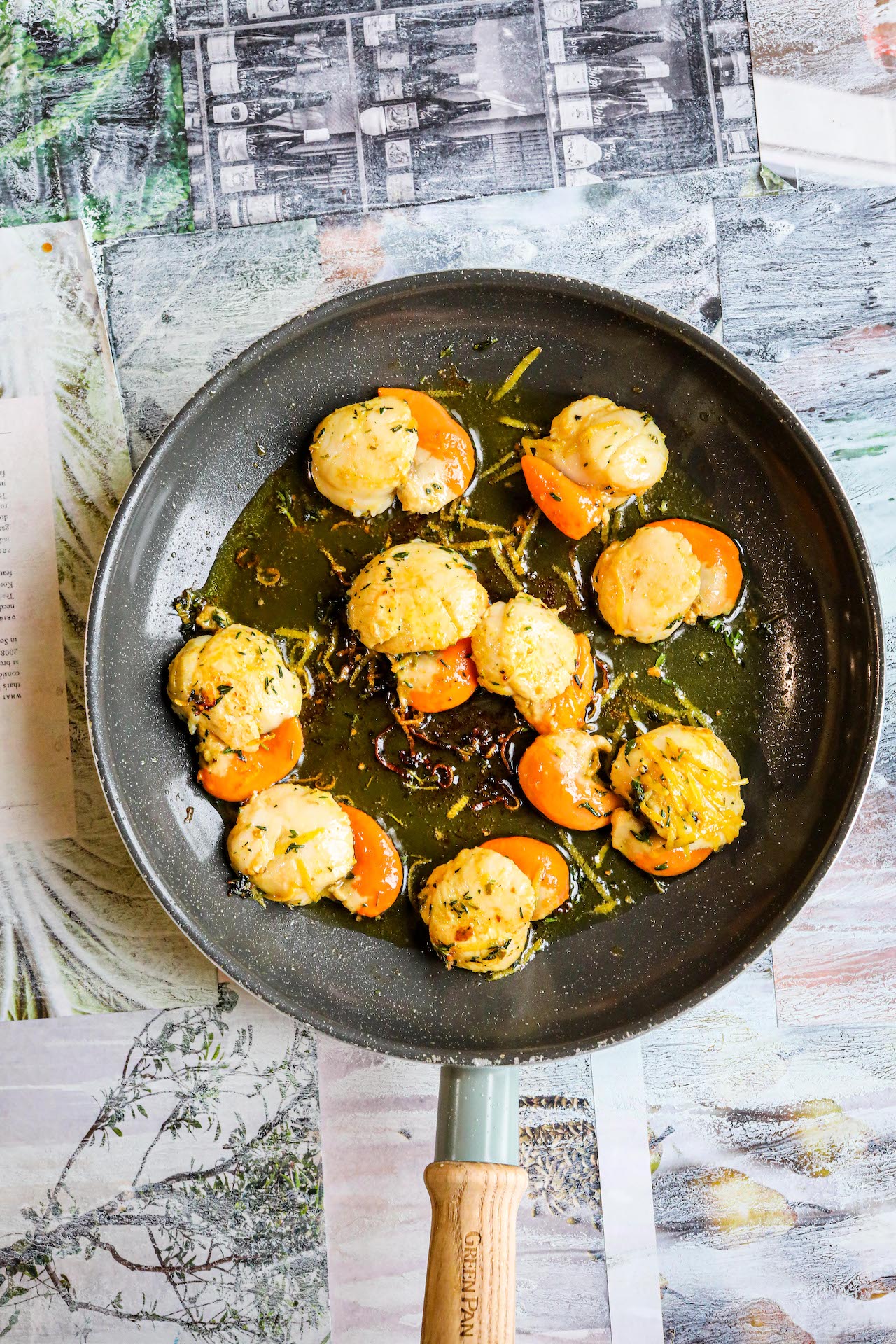 Method:
Heat a non-stick frying pan and toss your scallops in a bowl with olive oil, lemon zest and lemon pepper. 

 

Then place them into the hot pan and cook on each side for 1-2 mins. Then when they have finished cooking add lemon juice to deglaze the pan and season to taste with sea salt flakes.