Herby whiting parcels

2 people

10
Ingredients:
• 2 Fillets of Whiting 
• Large handful of Watercress 
• 1 Lemon, finely sliced 
• 50g Butter, diced 
• Splash of White wine 
• 1 tbsp of Dill 
• 1 tsp of  Sea Salt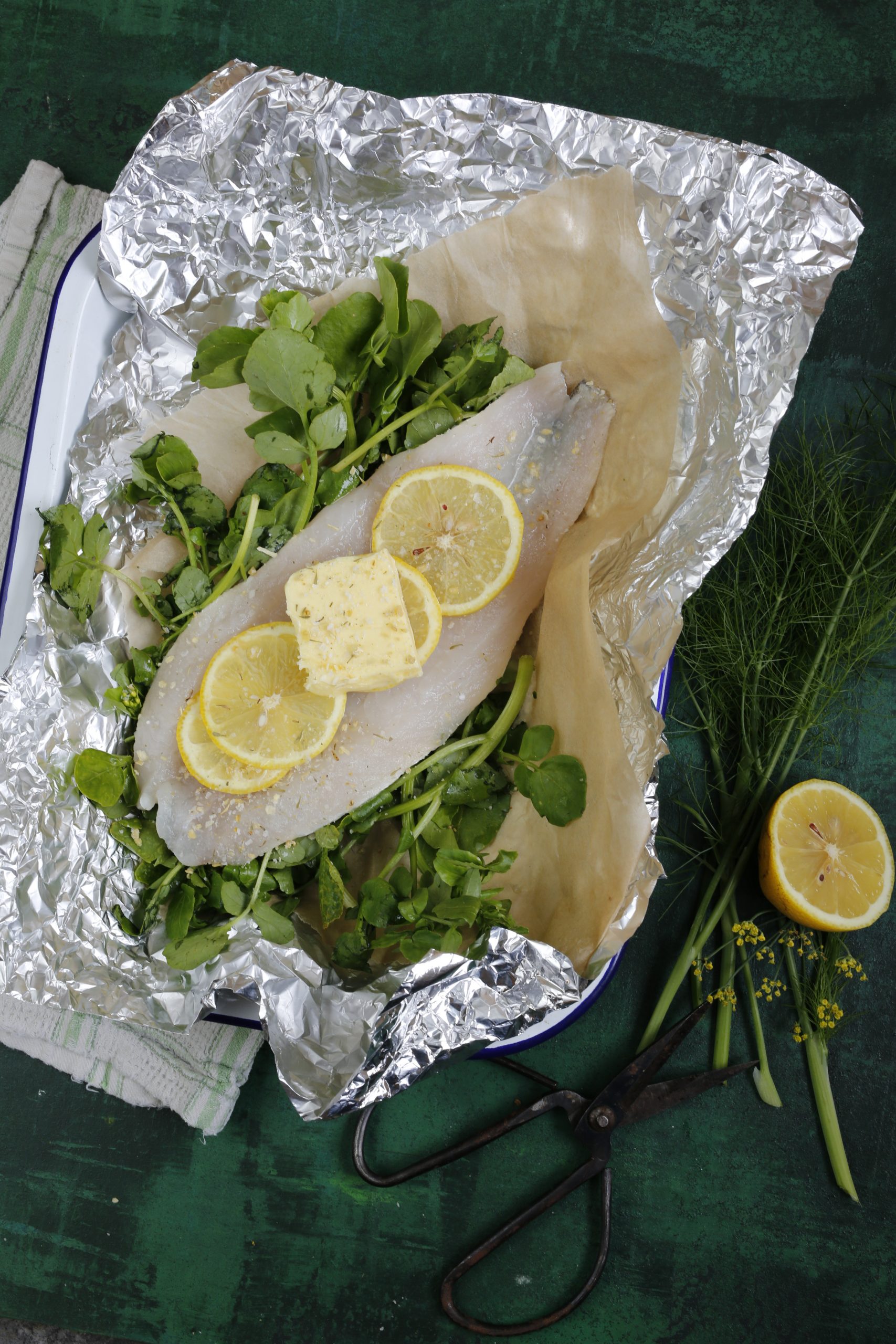 Method:
1. Make your en papillote parcel with a sheet of tinfoil and a square of baking parchment in the middle. Preheat your oven to 180˚C. 
2. Lay your watercress on the base then your fillet of whiting. Top with slices of lemon, diced butter, dill and sea salt. 
3. Add your wine to the parcel and then seal – a bit like crimping a pasty. Make sure that it is sealed and transfer to a hot oven. 
4. Bake for 8 minutes and serve sealed ready to open at the table.