Herby crusted Cornish sole

2 people

30
Ingredients:
• 2 fillets of Cornish Sole or Megrim 
• 75g Panko Breadcrumbs 
• 2 tbsp Parmesan, finely grated 
• 1 tbsp finely chopped Parsley 
• 1 tbsp finely chopped Dill 
• 1 tbsp finely chopped Caper 
• 1 tsp Sea salt 
• 1 tbsp Olive oil 
• 1 Lemon, juice 
• 1 large Leek, finely sliced 
• 50g Butter 
• 50ml white wine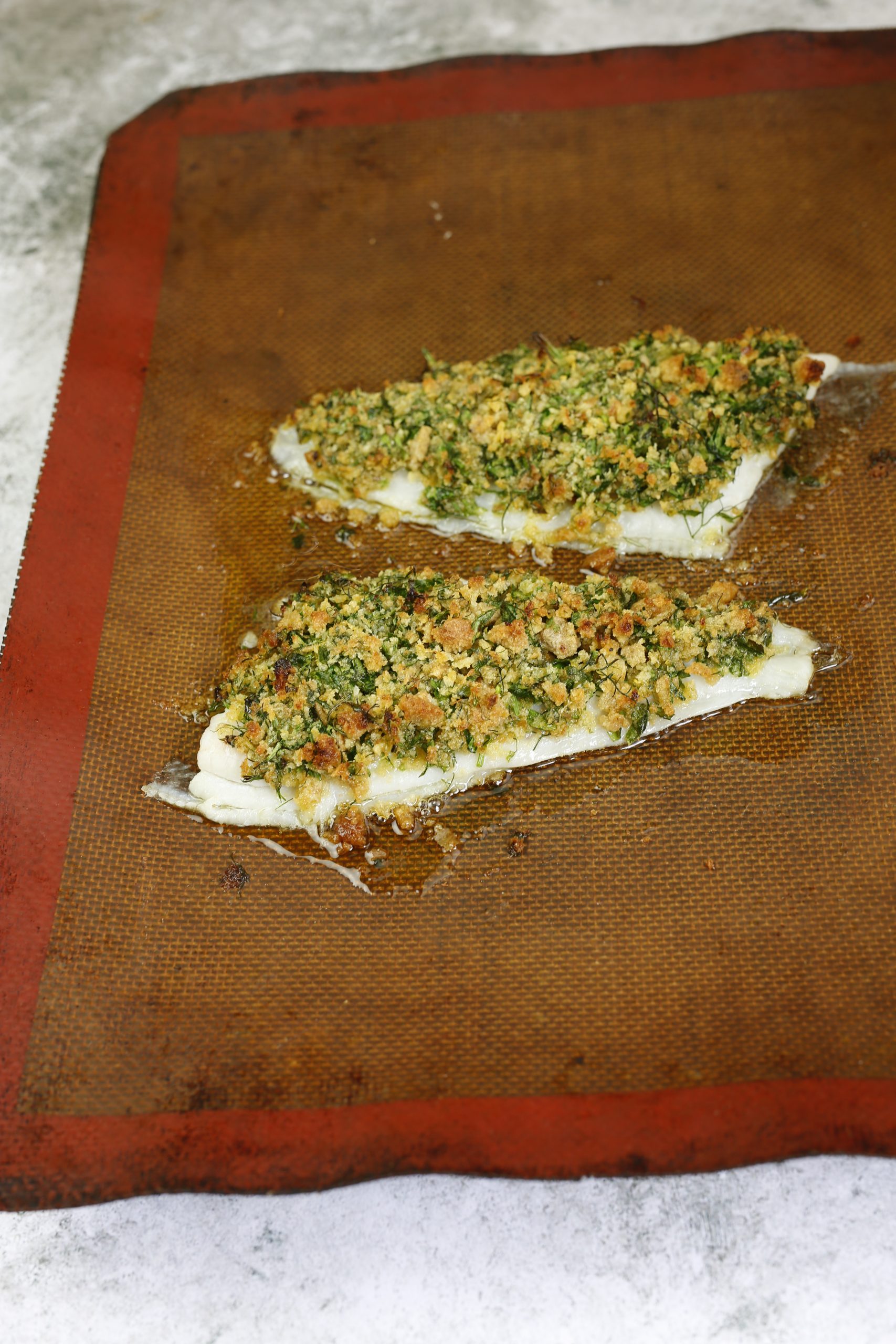 Method:
1. Preheat your oven to 180˚C. Start by toasting your breadcrumbs in the oven to make sure they are nice and dry or use crunchy panko breadcrumbs for best results. Toss them in a bowl with chopped herbs, capers and olive oil with your parmesan and a good pinch of salt. 
2. Spoon this mixture onto the Cornish Sole and place on a non-stick silcone matt or baking parchment. Bake the fish for 8-10 minutes. 
3. For the lemony leeks simply melt your butter in a pan and add your sliced leeks. Cook on a medium heat for 8-10 minutes and stir occasionally. Don't allow to caramelise and if they start to brown, add your white wine to deglaze the pan and reduce the heat a little. 
4. Once they are soft and tender, squeeze in your lemon juice before serving – too early and you will loose the fresh colour. 
5. Serve your herb crusted fish with boiled potatoes and lemony leeks.