Green harissa monk flatbreads

2 people

1
Ingredients:
200g Monkfish, diced
1 tbsp olive oil
1 tbsp zhoug or green harissa
2 tbsp natural yoghurt

 

½ little gem, shredded
4 radish, chopped
75ml cider vinegar
1 tbsp caster sugar
50ml boiling water
2 flatbreads, grilled
Pinch of sea salt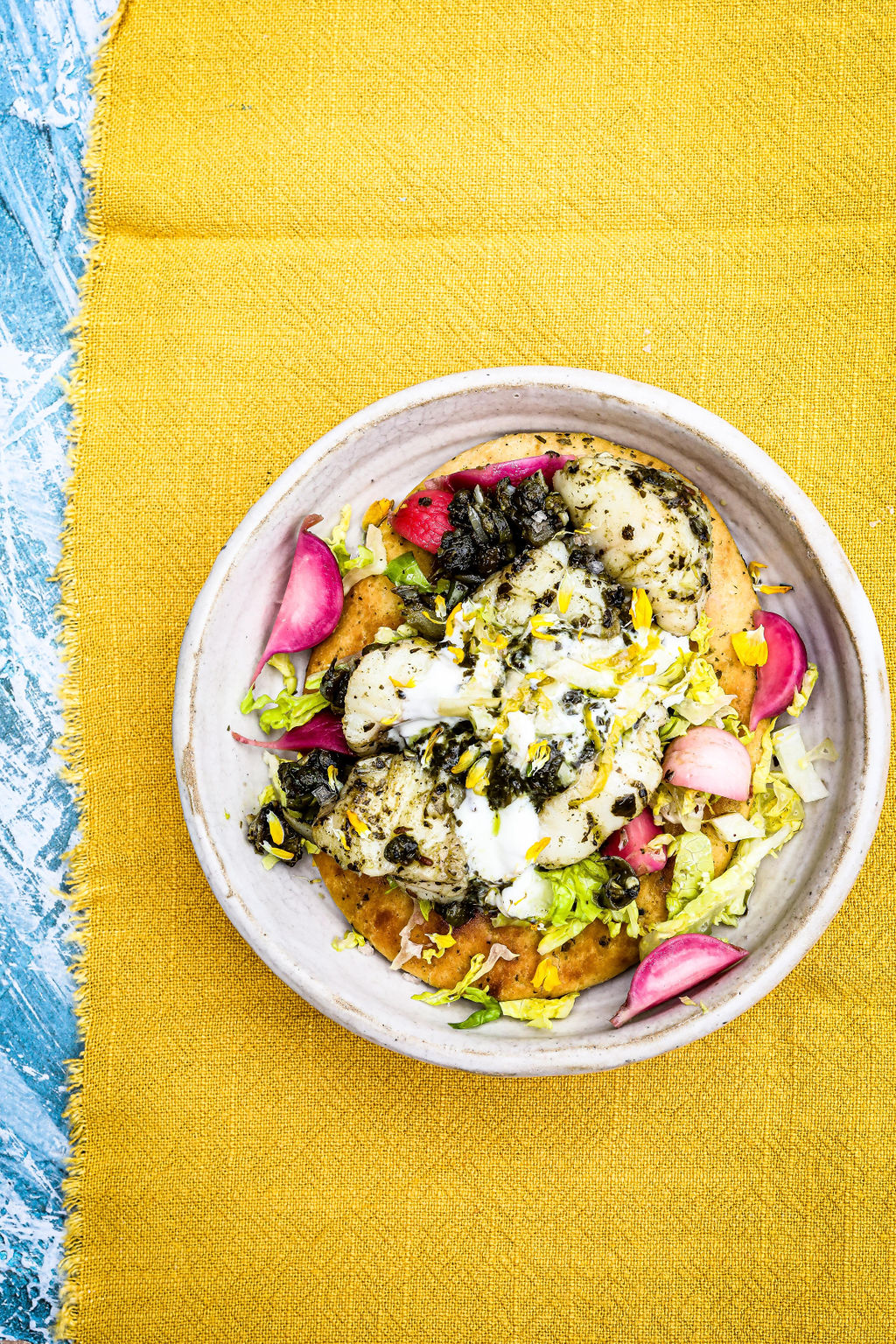 Method:
Marinade your monk in zhoug for at least 30-40 mins before cooking.

 

In a small frying pan cook your spiced monkfish with oil for 7-8 mins. Season the cooked fish with a little sea salt and then in another pan warm your flatbreads.
In a small saucepan warm your vinegar, sugar and water and then submerge your chopped radish. Pickle sliced radish in the hot sweetened vinegar solution for 5-10 mins.
Serve your rustic flatbread topped with shredded lettuce, cooked monkfish and a generous dollop of plain yoghurt. Garnish with pickled radish and edible flowers.