Fun- Breaded goujons with slaw

2 people

15
Ingredients:
400g Hake, chopped into medallions
2 eggs, beaten
2 tbsp plain flour, seasoned
1 tsp smoked sweet paprika
75g breadcrumbs
Vegetable oil for frying
For the slaw
1 spring onion, finely sliced
1 carrot, grated
¼ cabbage, shredded
1 tbsp mayo
1 tsp lemon juice
1 tsp chives, finely sliced
Pinch of salt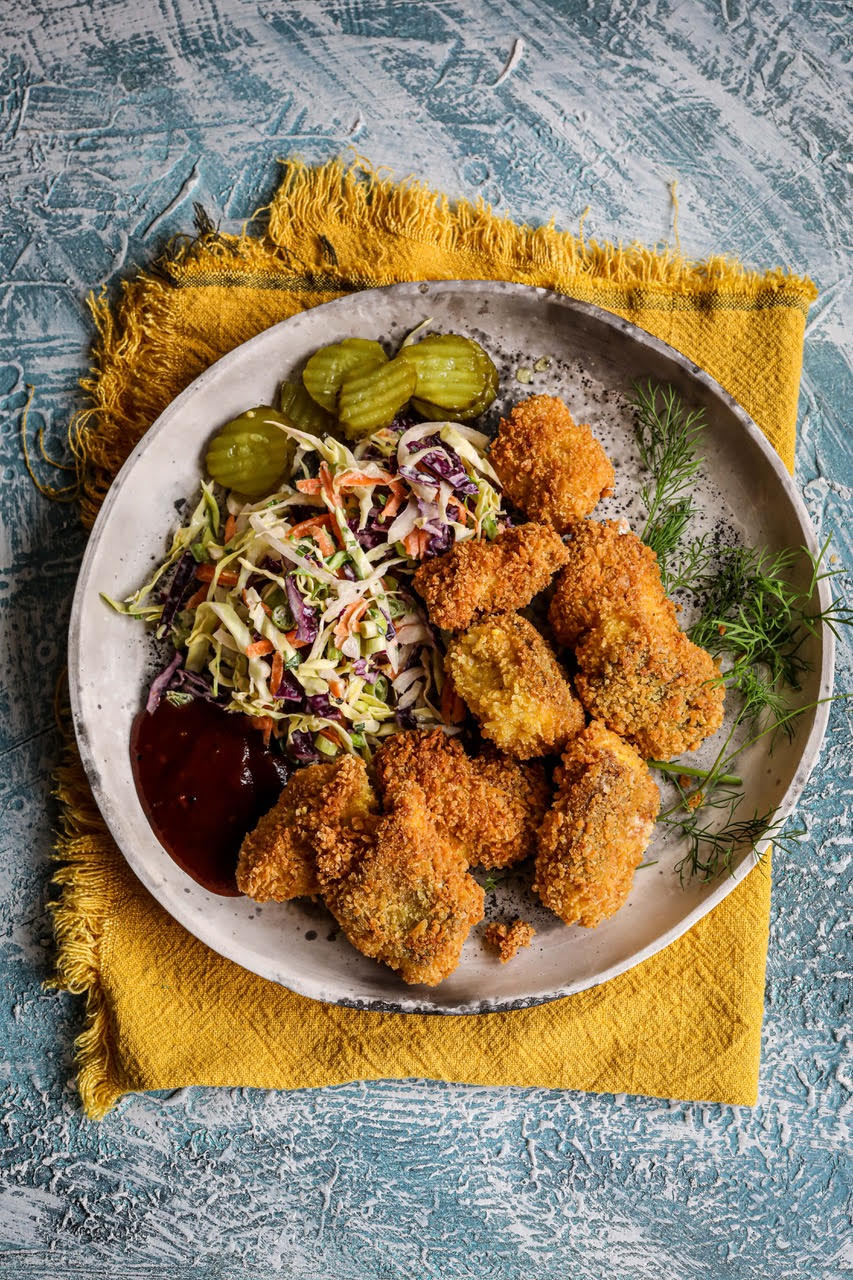 Method:
Prepare your hake by chopping into scampi sized medallions and dust in seasoned flour. Preheat your oil to 180˚C.
Pane the hake by dipping in egg and then coating in panko breadcrumb mixed with paprika. Fry in small batches for 4-5 mins until the breadcrumbs are golden brown and the fish is perfectly cooked. Drain off excess oil on a sheet of kitchen roll before serving.
For the slaw simply combine all veg and coat in mayo. Season to taste and finish with a squeeze of lemon. Garnish with pickles and BBQ sauce for a Cajun style twist.