Fired hake rarebit with charred leeks

2 people

25
Ingredients:
2 Hake fillets
50g butter
1 tbsp plain flour
50g smoked cheddar, grated
50g blue cheese, crumbled
150ml double cream
50ml cider
1 tsp Dijon mustard
½ tsp white pepper
Pinch of grated nutmeg
½ tsp smoked sea salt
For the leeks:
1 leek, cut into long strips
Juice and zest of 1 lemon
1 tsp chives, finely sliced
1 tbsp olive oil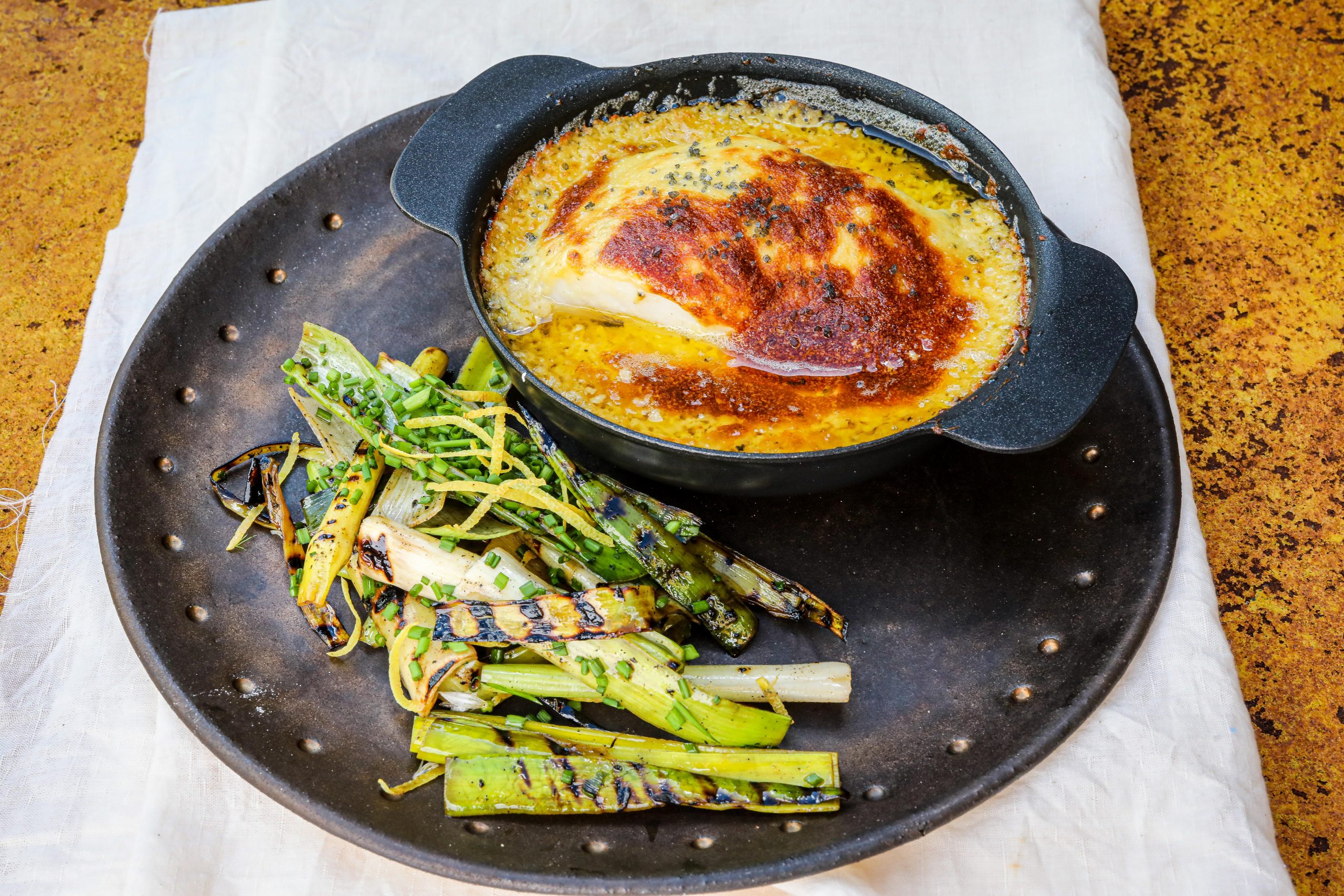 Method:
Preheat your oven to 200˚C or if using a wood fired pizza oven preheat to 350˚C.
Make your cheese sauce by preparing a basic roux with melted butter and flour. Then add the cider whilst cooking out the flour and whilst stirring the entire time add in your cream, cheese and seasonings.
Cook for 3-4 mins on a medium-low heat until the cheese melts and your sauce becomes smooth and velvety. Remove from the heat and stir in an egg yolk to enrich further.
Next portion your fish into small ovenable roasting trays and top with cheese sauce.
For the leeks roast on a skillet in your pizza oven until charred and soft. Then remove from the oven and toss in oil, lemon and chive. Season to taste.