Fancy hake with truffle mushroom polenta

2 people

20
Ingredients:
2 fillets of Hake
1 tsp truffle sea salt
1 tbsp olive oil
Black truffle, grated [optional]
For the polenta:
200g polenta
200ml milk
2 cloves of garlic
100g butter
75g parmesan cheese
1 tbsp truffle oil
150g mushrooms, half diced / half sliced
1 tsp chives, finely sliced
½ tsp nutmeg, grated
Pinch of sea salt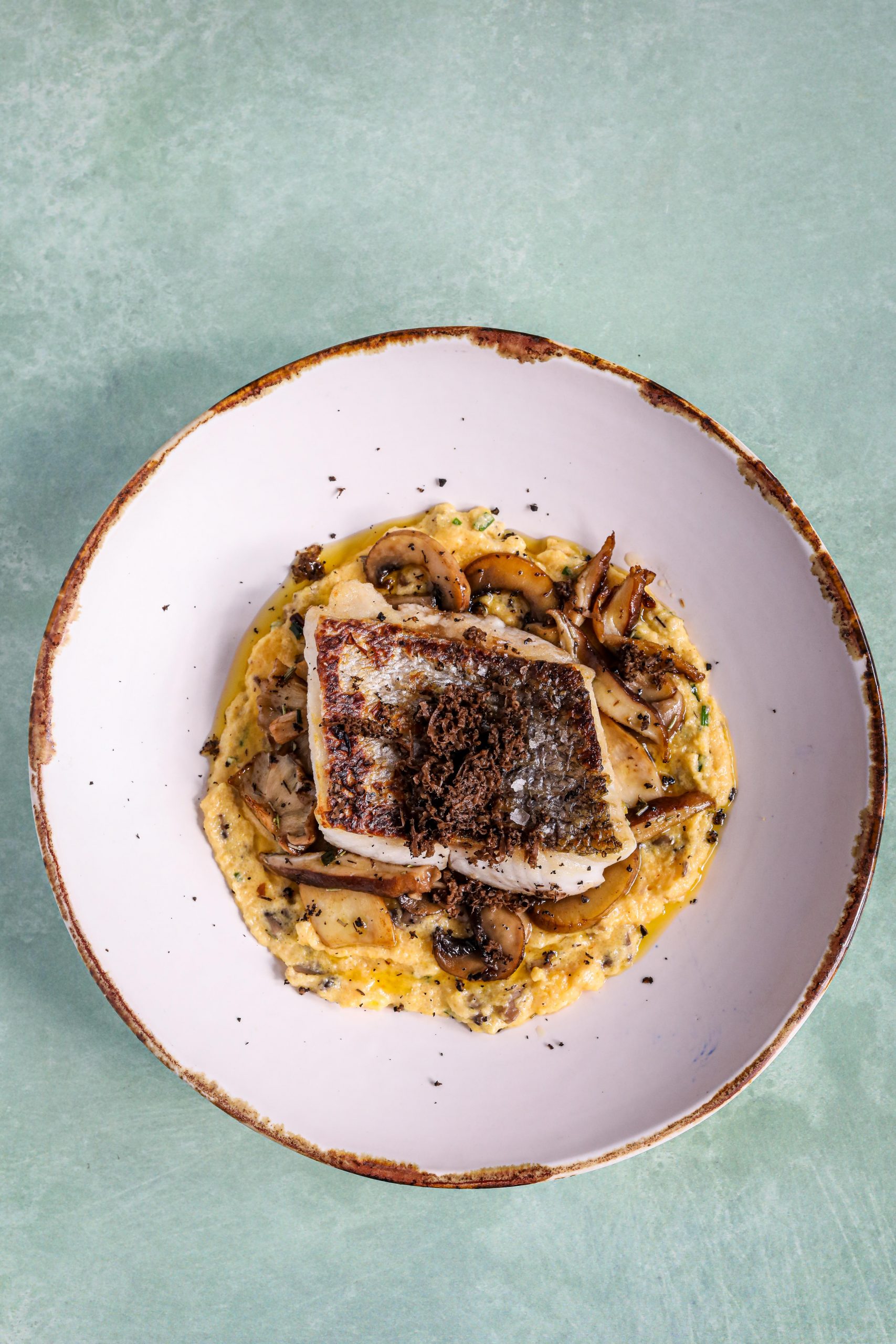 Method:
To make the polenta melt your butter and stir in the milk. Add the polenta and cook on a medium texture for 15-20 mins until the polenta slowly thickens.
In a small frying pan cook your diced mushrooms in truffle oil with garlic for 4-5 mins. Then stir the truffled mushrooms into the polenta with parmesan, nutmeg and chives. Season to taste and keep warm.
Use the same frying pan to then sauté the remaining sliced mushrooms until golden brown.
Now cook your Hake for 5 mins simply pan fried with a little oil and generous pinch of truffle sea salt. Cook skin side down until crispy and then flip over. You want your fish to still be firm and moist but just starting to flake.
Assemble the dish by spooning creamy mushroom polenta into the base then a few more mushrooms, followed by the Hake. Finish with grated truffle for a real taste of luxury.