Family hake bake

4 people

20
Ingredients:
4 fillets of Hake, chopped into smaller portions
12 vine cherry tomatoes
4 cloves of garlic
1 tin of butter beans, drained
150g Nocallera del Belice olives
1 small bunch of fresh oregano
Juice and zest of 1 lemon
3-4 tbsp olive oil
1 tbsp capers
150ml white wine
1 tbsp paprika
1 tsp sea salt
1 tsp cracked black pepper
1 tsp herbes de provence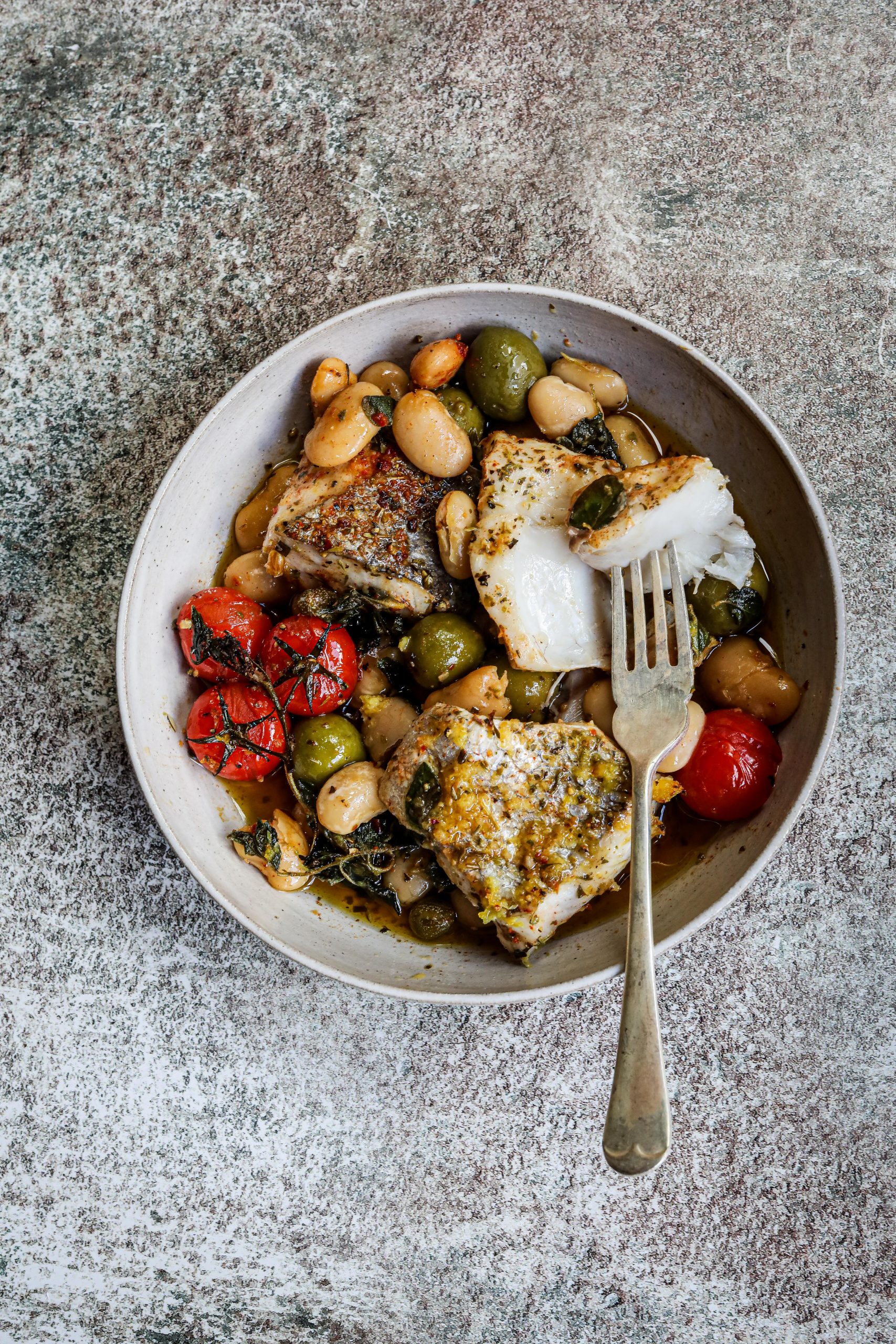 Method:
Preheat your oven to 180˚C. Rub your chopped Hake with ½ tsp salt, ½ tsp pepper, dried herbs and lemon zest and set to one side.
In a large roasting tray mix your butter beans, olives, tomatoes, garlic and capers. Toss to coat in 2 tbsp of olive oil, white wine, lemon juice, paprika and remaining pinch of salt and pepper.
Place your fish on top of the bed of vegetables skin side facing up and drizzle with the remaining oil. Roast for 15-18 mins.