Crispy pan-fried hake with parmesan

2 people

10
Ingredients:
• 2 fillets of hake 
• 12 Vine tomato 
• Handful of Sugar snap peas 
• 100g Garden peas 
• 2 tbsp grated Parmesan 
• 1 tbsp Pumpkin seeds 
• 1 Lemon, juice and zest 
• 2 tbsp Olive oil 
• 1 tbsp Fresh mint, finely chopped 
• Pinch of Sea salt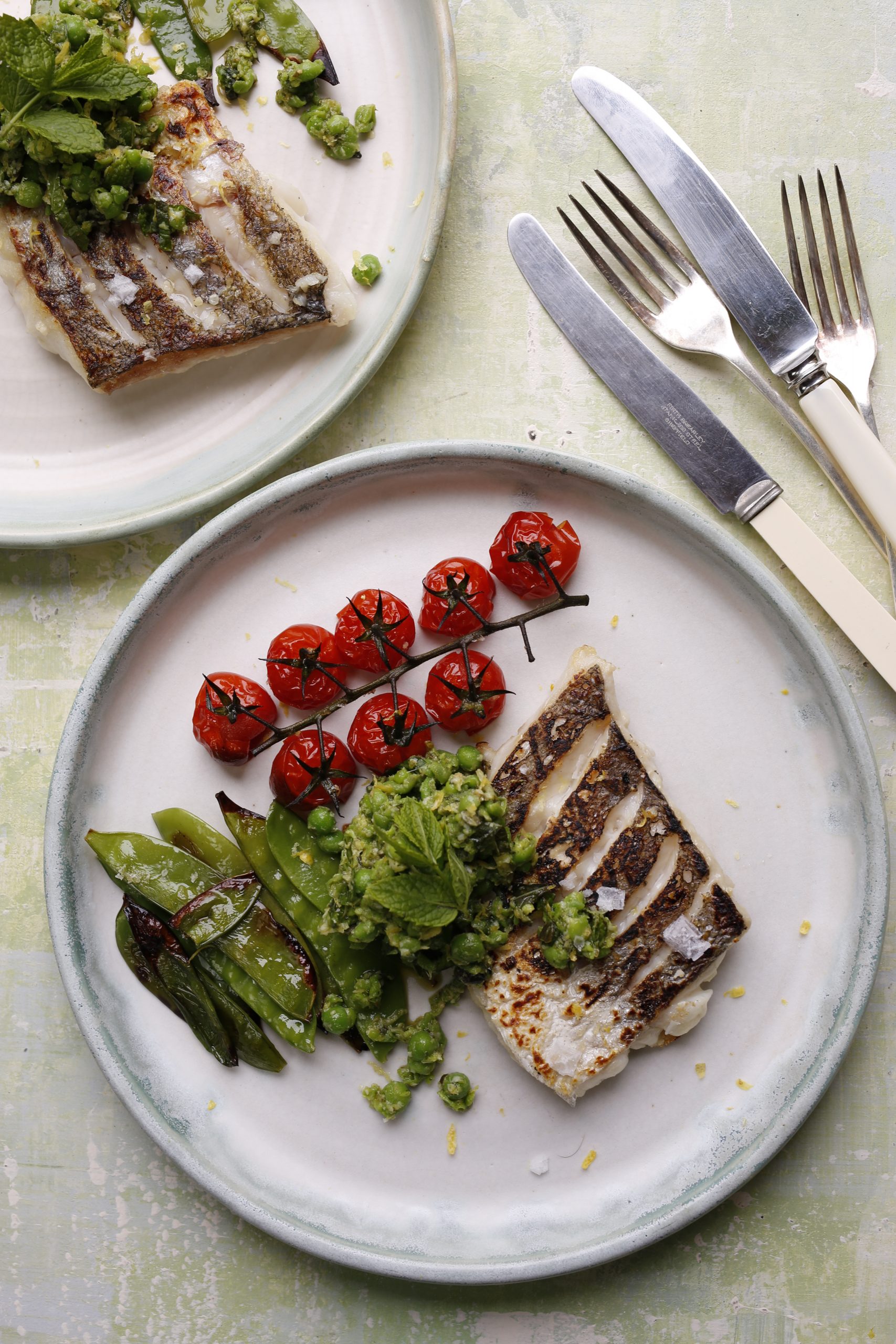 Method:
1. This rustic dish is super quick and easy to make. Start with a pea pesto by blitzing your garden peas with parmesan, olive oil, pumpkin seeds, lemon juice and zest, Season to taste and then stir in the fresh mint. Keep the peas fairly coarse in texture rather than a smooth pesto sauce. 
2. Next score the skin of your hake and season. Heat oil in a pan and cook, skin-side down for 4-5 minutes and then flip and cook for a couple of minutes the other side until the flesh starts to flake but is still slightly opaque. 
3. Serve with roasted vine tomatoes, peas in the pod and a generous scoop of smashed peas and parmesan on top.