Cornishman's sole salted croquettes

2 people

30
Ingredients:
• 2 fillets of Cornish Sole (Megrims)
• 1 tbsp Cornish Sea salt crystals 
• 500ml Water 
• 350ml milk 
• 200g Mashed potato 
• 1 tbsp Seaweed flakes 
• 1 tbsp Parsley finely chopped 
• 100g Breadcrumbs 
• 1 tsp Cracked black pepper 
• 3 Eggs, beaten 
• 75g Flour, seasoned 
• Vegetable oil for frying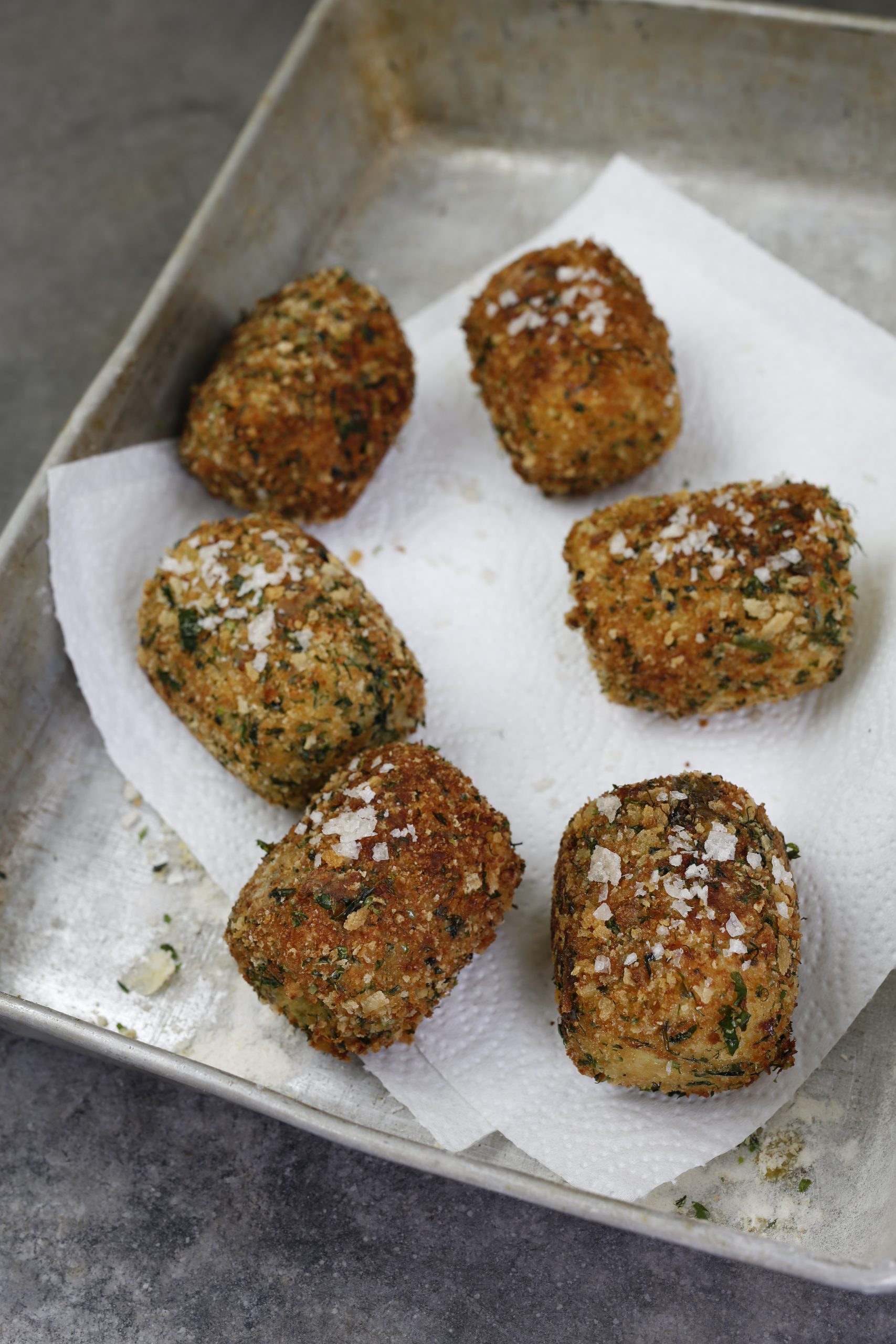 Method:
1. Start by salting your Cornish Sole overnight to cure. This involves dissolving your salt in hot water and allowing to cool. Then place your fish in a container in the fridge submerged in your wet cure overnight. 
2. The next day rinse under cold running water and pat dry. Then poach in milk for 3-4 minutes with a bay leaf, half an onion and peppercorns. 
3. Drain and mix with mashed potato into a rough croquette shape. Flour well once formed and leave in the fridge for at least half an hour if you have time. 
4. Meanwhile make a seaweed and herb breadcrumb, beat your eggs and season some flour. Heat your oil and prepare to pane. 
5. Start by rolling the croquettes in seasoned flour and then dip in beaten egg. Next roll in breadcrumbs and then fry until golden brown. Repeat without adding all the croquettes to your oil at once as this will reduce the temperature. I like to fry at around 180˚C. 
6. Serve your Cornish Sole salted croquettes with aioli and a cold beer on the side.