Cornish sea salt baked whiting

2 people

35
Ingredients:
• 2 Fillets of Whiting 
• 250g Sea salt crystals 
• 3 Egg whites, beaten until white and fluffy 
• 1 tbsp each of chopped Chives, Dill & Chervil 
• 2 side of servings samphire and peas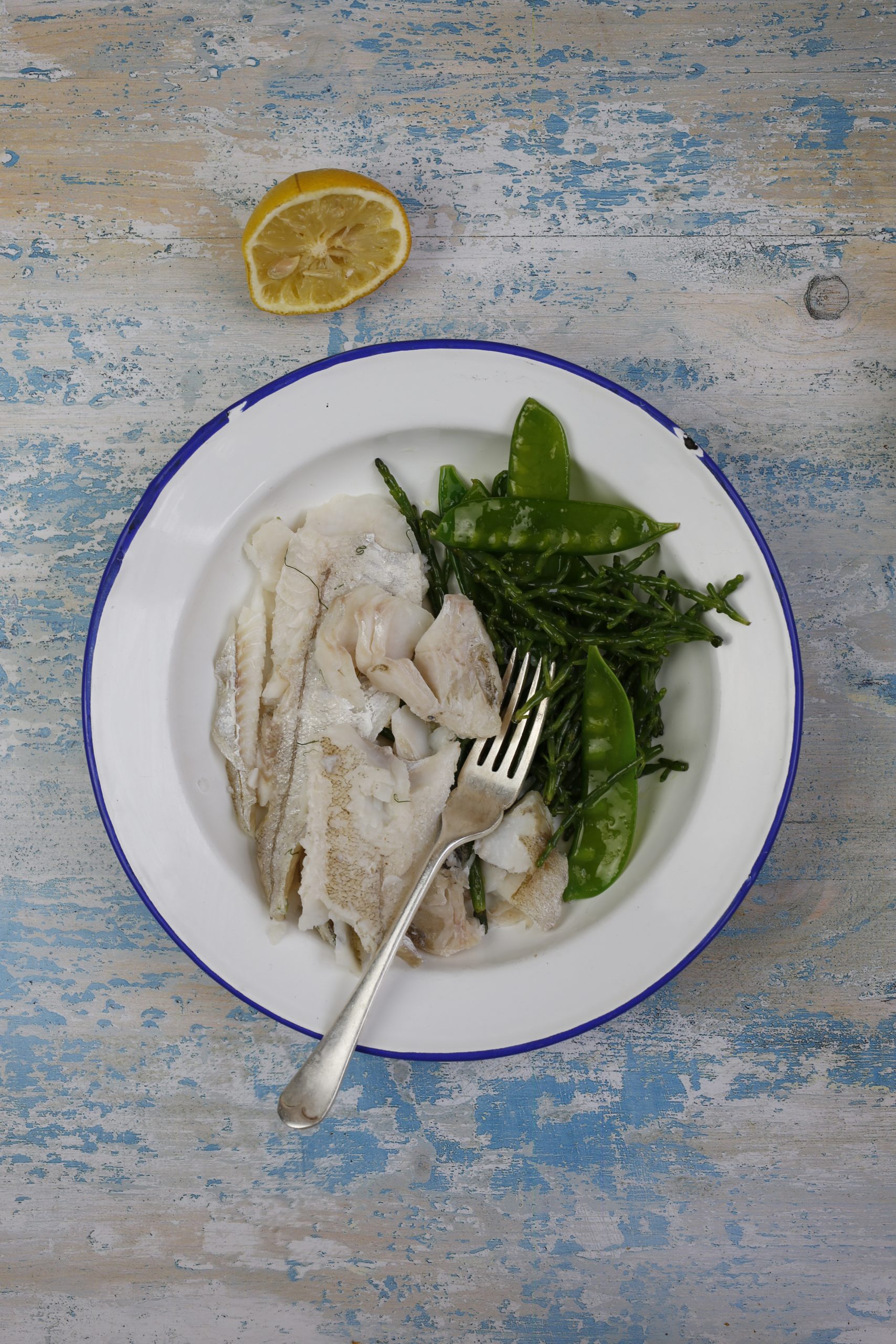 Method:
1. Preheat your oven to 180˚C. Beat your egg whites into stiff peaks with a whisk and then fold in your sea salt until the mixture resembles wet sand. Stir in your chopped herbs. 
2. Place a thin layer of the salt on a lined baking tray and lay your fish fillets on top. Then cover with the remaining salt until the fish is completely covered. 
3. Bake for 30 minutes and carefully crack open the salt crust to reveal the succulent and seasoned fish. Brush away excess salt and serve with fried peas, samphire and a segment of lemon.